The Vikings.com 2019 Free Agency Primer series uses **_NFL.com's Top 101 Free Agents list_** to break down this year's class. We will count down the groups of players until March 13 when free agency is scheduled to open.
The list was composed by Gregg Rosenthal and Chris Wesseling of NFL.com. Career stats are taken from NFL.com and/or pro-football-reference.com and apply to regular seasons, unless noted.
Note: The list may end up changing prior to free agency opening, but this breakdown is updated as ofthe March 5 deadline for teams to use the franchise or transition tag.
1-10: Wednesday, March 13
Several names in the top 10 list have been reported to be heading to new destinations in the days leading up to the new league year, which begins at 3 p.m. (CT) today, but here's a look at the players who were ranked in the top 10 last week.
1. RB Le'Veon Bell, Pittsburgh Steelers
Career: 62 career games, 62 starts, 1,229 carries for 5,336 yards and 35 touchdowns, 312 receptions for 2,660 yards and seven touchdowns
Bell has been one of the league's most productive running backs in recent seasons, but he did not play at all in 2018 because of a contract dispute with the Steelers. Bell, who has a trio of 1,000-yard seasons in his career, ranks third among active players with 86.1 rushing yards per game.
22. S Earl Thomas, Seattle Seahawks
Career: 125 games, 125 starts, 684 total tackles, 11 tackles for loss, 28 interceptions (2 returned for touchdowns), 11 forced fumbles; 5 fumble recoveries (1 returned for a touchdown)
Thomas is a leader in the secondary who has established himself as one of the game's best safeties. He hasn't played a full season since 2015 because of injuries, and was limited to four games in 2018 because of a broken leg. When healthy, Thomas is a ball-hawk who has 28 career interceptions, including three seasons with at least five picks. Thomas is a three-time All-Pro.
Note: Thomas has signed with Baltimore Ravens.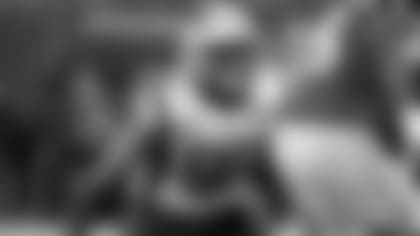 3. DE Trey Flowers, New England Patriots
Career: 46 games, 37 starts, 164 total tackles, 25 tackles for loss, 21.0 sacks, 5 forced fumbles; 2 fumble recoveries
Flowers has been an effective pass rusher over the past three seasons in New England as he has averaged seven sacks per year. A fourth-round pick out of Arkansas in 2014, Flowers is a two-time Super Bowl champion with the Patriots. Flowers has 5.5 career sacks in nine playoff games.
4. QB Nick Foles, Philadelphia Eagles
Career: 54 games, 44 starts, has completed 974 of 1,581 pass attempts (61.6 percent) for 11,165 yards with 68 touchdowns and 43 interceptions, 88.5 career quarterback rating, 4-2 career playoff record
Foles has had quite the run in recent years, as he helped lead Philadelphia to a championship while being named the MVP of Super Bowl LII along the way. Foles, who is expected to move on from the Eagles, brings plenty of starting experience. He also takes care of the ball, as evident by his 27-to-2 touchdown-to-interception ratio in 13 games back in 2013.
5. S Landon Collins, New York Giants
Career: 59 games, 59 starts, 428 total tackles, 22 tackles for loss, 4.0 sacks, 8 interceptions (1 returned for a touchdown), 3 forced fumbles; 3 fumble recoveries
Collins is one of the NFL's top young safeties, and he has built a strong resumé early on in his career. He has made three Pro Bowls in his first four seasons in the league and was also an All-Pro back in 2016. The 33rd overall pick in the 2015 NFL Draft, Collins has missed four games in the past two seasons due to injuries.
Note: Collins has signed with the Washington Redskins.
6. LB Anthony Barr, Minnesota Vikings
Career: 71 games, 71 starts, 338 total tackles, 30 tackles for loss, 13.5 sacks, 1 interception, 7 forced fumbles; 4 fumble recoveries (1 returned for a touchdown)
Note: Barr is staying in Minnesota.
Barr never made it to the official start free agency of free agency, as the Vikings announced Tuesday that they agreed to terms with the linebacker who has been to four straight Pro Bowls. Barr, the ninth overall pick in 2014 by Minnesota, received a multiyear deal and will remain a key piece of Vikings Head Coach Mike Zimmer's defense.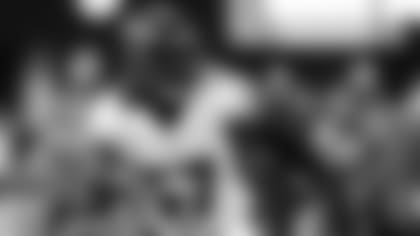 7. LB C.J. Mosley, Baltimore Ravens
Career: 77 games, 77 starts, 596 total tackles (398 solo), 43 tackles for loss, 8.5 sacks; 9 interceptions (1 returned for a touchdown), 6 forced fumbles, 5 fumble recoveries (1 returned for a touchdown)
Mosley has been a tackling machine for the Ravens since being a first-round pick in 2014. He is known as a ferocious linebacker who excels at stuffing the run, yet he has also scored a pair of defensive touchdowns in his career. Like Barr, Mosley has also been to four Pro Bowls in his first five seasons in the league.
8. LB K.J. Wright, Seattle Seahawks
Career: 112 games, 108 starts, 744 total tackles (480 solo), 50 tackles for loss, 11.5 sacks; 2 interceptions, 10 forced fumbles, 7 fumble recoveries
Wright has been a constant yet underrated member of the Seattle defense over the past eight seasons, but he was a key reason for the unit's success over the past decade. He has been named to just a single Pro Bowl, but Wright's steady play hasn't gone unnoticed across the league. The linebacker did miss 11 games in the 2018 season with a knee injury.
9. DT Sheldon Richardson, Minnesota Vikings
Career: 89 games, 87 starts, 333 total tackles, 49 tackles for loss, 23.5 sacks; 1 interception, 6 forced fumbles, 5 fumble recoveries, 1 safety recorded
Richardson spent the 2018 season in Purple as he helped the Vikings compile a top-10 defense in both points and yards allowed. He had 4.5 sacks and generated strong pressure on the quarterbacks often this past season. Richardson has played the past two seasons on prove-it deals with Seattle and Minnesota.
10. S Tyrann Mathieu, Houston Texans
Career: 82 games, 73 starts, 394 total tackles (351 solo), 33 tackles for loss, 7.0 sacks; 13 interceptions (1 returned for a touchdown), 4 forced fumbles, 2 fumble recoveries
A rangy safety who can patrol the middle of the secondary at a high level, Mathieu has at least one interception in each of his six seasons in the league. He dealt with injury issues early in his career in Arizona, but "The Honey Badger" has played all 16 games in each of the past two seasons for the Cardinals and Texans, respectively. He was an All-Pro and Pro Bowler in 2015.