The Vikings.com 2019 Free Agency Primer series uses**NFL.com's Top 101 Free Agents list** to break down this year's class. We will count down the groups of players until March 13 when free agency is scheduled to open.
The list was composed by Gregg Rosenthal and Chris Wesseling of NFL.com. Career stats are taken from NFL.com and/or pro-football-reference.com and apply to regular seasons, unless noted.
Note: The list may end up changing prior to free agency opening, but this breakdown is updated as of the March 5 deadline for teams to use the franchise or transition tag.
91-101: Wednesday, March 6
81-90: Wednesday, March 6
1-10: Wednesday, March 13
There's an early defensive flavor among this grouping, with seven of the 10 players on that side of the ball.
One of the league's best kickers in 2018 is included, as is a safety who Vikings fans know well from plenty of NFC North battles.
Five of the 10 players below were first-round picks.
81. DE Alex Okafor, New Orleans Saints
Career stats: 68 games, 51 starts, 156 total tackles, 22 sacks, 9 passes defended, 1 interception, 3 forced fumbles, 3 fumble recoveries
Originally a fourth-round pick by the Arizona Cardinals in 2013, Okafor had a career-best 8.0 sacks in 2014. He has spent the previous two seasons with the Saints, where he started 26 of 32 games while recording 8.5 sacks in that time. Okafor started all 16 games for the first time in his career in 2018.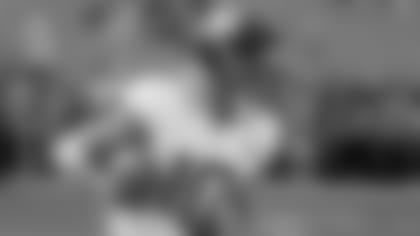 82. WR Donte Moncreif, Jacksonville Jaguars
Career stats: 69 games, 41 starts, 346 targets, 200 receptions for 2,543 yards and 21 touchdowns, 12.7 yards per reception, 36.9 yards per game, 57.8 catch percentage
The 90th overall pick in the 2014 NFL Draft, Moncrief spent the first four seasons of his career in Indianapolis. He was a free agent in 2018, signed a one-year contract with the Jaguars and is now back on the open market. He had a season-high seven touchdown catches in just nine games in 2016.
83. DT Muhammad Wilkerson, Green Bay Packers
Career stats: 108 games, 104 starts, 410 total tackles, 71 tackles for loss, 44.5 sacks, 29 passes defended, 1 interception, 11 forced fumbles, 1 fumble recovery (returned 21 yards for a touchdown)
Wilkerson was one of the top free-agent defensive linemen available in 2018 and landed with the Packers, but he played just three games before suffering a season-ending ankle injury. He had been one of the league's top defensive tackles in years past, as evident by his 2015 season in which he had a dozen sacks and made the Pro Bowl.
84. CB Brian Poole, Atlanta Falcons
Career stats: 47 games, 21 career starts, 195 total tackles, 11 tackles for loss, 5.0 sacks, 4 interceptions, 4 fumble recoveries, 19 passes defended
Poole signed with the Falcons as an undrafted free agent in 2016 and carved out a solid role for himself as spot starter in the secondary. He was durable, missing just one game in three seasons, and recorded career highs of 3.0 sacks and three interceptions in 2018.
85. LB Mark Barron, Los Angeles Rams
Career stats: 104 games, 93 starts, 624 tackles, 44 tackles for loss, 9.0 sacks, 8 interceptions, 5 forced fumbles, 3 fumble recoveries, 39 passes defended
Originally drafted as a safety by Tampa Bay with the seventh overall pick of 2012, Barron converted to a linebacker roll with the Rams after the Buccaneers traded him in October 2014 for a fourth-round and sixth-round pick in the 2015 NFL Draft. His tackles went from 117 in 2016 to 85 in 2017 to 60 in 2018.
86. S Glover Quin, Detroit Lions
Career stats: 159 games, 156 starts, 740 total tackles, 25 tackles for loss, 4.0 sacks, 24 interceptions (2 returned for touchdowns), 10 forced fumbles, 5 fumble recoveries
Quin has been one of the league's most reliable safeties over the past decade, as he has started all but four games since being a fourth-round pick by the Texans in 2009. Quin has been with the Lions since the 2013 season, and he led the league with seven interceptions in 2014. He has three interceptions in 13 career games against the Vikings.
87. DE Shane Ray, Denver Broncos
Career stats: 49 games, 15 starts, 94 total tackles, 14 sacks, 1 forced fumble, 2 fumble recoveries (1 returned 15 yards for a touchdown)
A former first-round pick, Ray was the 23rd overall selection by Denver in the 2015 NFL Draft. But he hasn't lived up to lofty expectations as he has just a single sack in each of the past two seasons. Injuries have played a part, too, as Ray missed 13 total games in the past two seasons.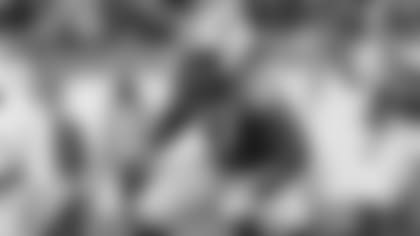 88. G James Carpenter, New York Jets
Career stats: 103 games, 97 starts, 3 fumble recoveries
Carpenter is another former first-round pick, as he was the 25th overall selection by Seattle way back in 2011. He spent the first four seasons of his career with the Seahawks before playing for the Jets in the past four years. The veteran left guard started in Super Bowl XLVIII and XLIX for the Seahawks.
89. DE/LB Derrick Morgan, Tennessee Titans
Career stats: 118 games, 106 starts, 306 tackles, 54 tackles for loss, 44.5 sacks, 5 forced fumbles, 5 fumble recoveries
The 16th overall pick in the 2010 NFL Draft out of Georgia Tech, Morgan has spent the entirety of his nine-season career with the Titans. He has never recorded a double-digit sack season and is coming off the lowest single-season sack total of his career as he had just half of a sack in 2018.
90. K Jason Myers, New York Jets
Career stats: 54 games played, made 97 of 115 field goals (84.3 percent), with a long of 58 yards; made 106 of 121 career extra points (87.6 percent)
Myers had three up-and-down seasons with Jacksonville from 2015-2017 before he put it all together this past season with the Jets. Myers connected on 33 of 36 field goal tries, and his 91.7 success rate ranked fifth in the NFL. Myers made his first Pro Bowl in 2018.