The Vikings.com 2019 Free Agency Primer series uses **_NFL.com's Top 101 Free Agents list_** to break down this year's class. We will count down the groups of players until March 13 when free agency is scheduled to open.
The list was composed by Gregg Rosenthal and Chris Wesseling of NFL.com. Career stats are taken from NFL.com and/or pro-football-reference.com and apply to regular seasons, unless noted.
Note: The list may end up changing prior to free agency opening, but this breakdown is updated as of the March 5 deadline for teams to use the franchise or transition tag.
1-10: Wednesday, March 13
This grouping includes four offensive linemen, including two who played in Super Bowl LIII, two linebackers and a quarterback whose journey Vikings fans will be familiar with.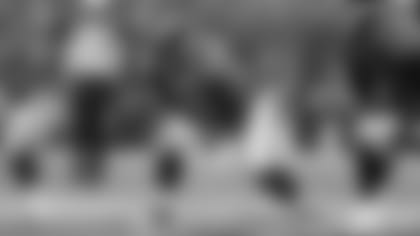 21. G Rodger Saffold, Rams
Career: 114 career games, 111 starts
Having spent his entire career with the Rams after being drafted 33rd overall in 2010, Saffold is scheduled to hit the free agency market for the first time. Safford, who will turn 31 in June, played his first three NFL seasons at left tackle and in 2013 played both guard and tackle. For the past five seasons, he has played primarily left guard – with a few appearances at right guard (2014) and back at left tackle (2016) when needed. Wesseler and Rosenthal called Saffold "the best guard available" among this year's free agents.
22. LB Jordan Hicks, Eagles
Career: 43 career games, 40 starts, 254 tackles (180 solo), 7 interceptions (including 1 returned 67 yards for a touchdown), 5.0 sacks, 12 tackles for loss, 19 passes defensed, 1 forced fumble and 6 fumble recoveries
A third-round draft pick by the Eagles in 2015, Hicks has been a dynamic defender for Philadelphia when on the field but has missed time due to injury in three of his four pro seasons. He took over the starting middle linebacker role when the Eagles changed to a 4-3 defense in 2016, the lone season he played all 16 games. That campaign proved to be a career one for Hicks, who snagged five interceptions and recorded 86 tackles (58 solo) and 11 passes defensed. Despite missing four games last season, Hicks ranked third on the team in total tackles with 91.
23. LB Kwon Alexander, Buccaneers
Career: 46 games, 46 starts, 380 tackles (271 solo), 6 interceptions (including 1 returned 38 yards for a touchdown), 7.0 sacks, 31 tackles for loss, 22 passes defensed, 6 forced fumbles and 2 fumble recoveries
Alexander racked up an impressive 145 tackles (108 solo), 12 tackles for loss and 3.0 sacks in 2016. The Alabama native's production dropped off a bit over 12 games in 2017, although his three interceptions tied with three other teammates for the team lead. Alexander started the first six games of the 2018 season but suffered a season-ending torn ACL against the Browns in Week 6.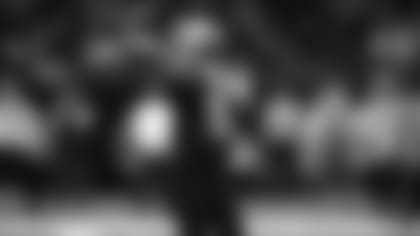 24. QB Teddy Bridgewater, Saints
Career: 35 career games, 29 starts, 17-12 as a starter, 565-of-874 passing for 6,268 yards and 29 touchdowns, 23 interceptions, 64.6 completion percentage, 85.9 quarterback rating, sacked 85 times
The Vikings traded back into the first round of the 2014 NFL Draft to select Bridgewater, who started 28 of 29 games over his first two seasons in Minnesota. On Aug. 30, 2016, Bridgewater suffered a non-contact, season-ending knee injury during practice. After being sidelined for all of the 2016 campaign and most of 2017, he saw his first game action in 16 months when he subbed in for Case Keenum to finish out Minnesota's 34-7 win over Cincinnati.
Bridgewater signed with the Saints as a free agent in 2018 and backed up Drew Brees. Bridgewater made one start after New Orleans had secured a playoff berth. He started in place of Brees in the Week 17 contest against Carolina and finished the game 14-of-22 passing for 118 yards, one touchdown and one interception.
25. T Trent Brown, Patriots
Career: 48 career games, 44 starts
Brown, drafted 244th overall by San Francisco in 2015, is a solid example of a seventh-round success story. And he truly is solid: The Georgia native is listed at 6-foot-8, 380 pounds. Brown spent three seasons with the 49ers before signing with the Patriots in free agency. In 2018, he started all 16 games for New England and earned a ring in Super Bowl LIII.
26. WR Golden Tate, Eagles
Career: 137 games, 101 starts, 611 catches for 7,214 yards and 38 touchdowns, averaged 11.8 yards per receptions, 66.0 catch percentage, 46 carries for 242 yards
Tate entered the league in 2010 as a second-round draft pick by the Seahawks. After four years in Seattle, Tate spent the next four-plus in Detroit, where he recorded three 1,000-yard seasons (2014, 2016-17) and was a Pro Bowler after the 2014 season. The 30-year-old was traded to the Eagles midway through the 2018 season. He recorded 30 catches for 278 yards and one touchdown for Philadelphia.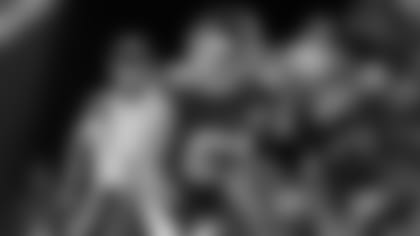 27. C Mitch Morse, Chiefs
Career: 49 games, 49 starts
The Chiefs drafted Morse 49th overall in 2015, and the Texas native is at the end of his rookie contract. Morse has started every game he's played for Kansas City, but he hasn't made it through an entire season since 2016. After missing nine games with a foot injury in 2017, a concussion suffered last season sidelined Morse for five weeks.
Career: 45 games, 29 starts, 122 tackles (109 solo), 4 interceptions, 4.0 sacks, 11 tackles for loss, 20 passes defensed, 1 forced fumble
After four years with the Bears, Callahan will test the waters of free agency. The 5-foot-9 corner has played a larger role for Chicago over the past two seasons, snagging two interceptions in each campaign. Callahan recorded a career-high 45 tackles (39 solo) and 2.0 sacks in 2018.
29. C Matt Paradis, Broncos
Career: 57 games, 57 starts
Paradis spent his rookie season on Denver's practice squad but in 2015 became the full-time starting center. He played all 16 regular-season games for three straight seasons (2015-17), and in 2018 he started the first nine games. A fractured fibula suffered in Week 9 sidelined Paradis for the remainder of last season.
30. OLB/DE Dante Fowler, Rams
Career: 47 games, 7 starts, 83 tackles (64 solo), 18 tackles for loss, 6 passes defensed, 4 forced fumbles and 5 fumble recoveries (including 1 returned 53 yards for a touchdown)
The third overall pick in 2015, Fowler hasn't quite lived up to initial expectations. He spent two-plus seasons as a defensive end in the Jaguars system before joining the Rams in 2018 and moving to outside linebacker. Fowler started six of eight games played for the Rams and totaled 21 tackles (15 solo), 2.0 sacks and a fumble recovery.