The Vikings.com 2019 Free Agency Primer series uses**NFL.com's Top 101 Free Agents list**to break down this year's class. We will count down the groups of players until March 13 when free agency is scheduled to open.
The list was composed by Gregg Rosenthal and Chris Wesseling of NFL.com. Career stats are taken from NFL.com and/or pro-football-reference.com and apply to regular seasons, unless noted.
Note: The list may end up changing prior to free agency opening, but this breakdown is updated as of March 6.
1-10: Wednesday, March 13
Vikings fans will notice a few familiar faces on this list at the top, including a former first-round pick by Minnesota and a division nemesis in recent years.
The majority of the 10 players listed here play offense, including a quarterback with almost 50 career starts.
Each of the defensive players mentioned are linemen who played on the interior in the trenches.
61. WR Cordarrelle Patterson, New England Patriots
Career: 95 games, 29 starts, 184 receptions for 1,872 yards and 10 touchdowns, 10.2 yards per reception, 19.7 yards per game, 64.3 catch percentage; 86 rushes for 682 yards and seven scores; 176 kick returns for 5,276 yards (30.0 yards per return) with six touchdowns
Patterson was the 29th overall pick in the 2013 NFL Draft by the Vikings, and he promptly made two Pro Bowls and had five total kickoff returns for touchdowns in four seasons in Purple, including an NFL record 109-yarder as a rookie. He spent the 2017 season with the Raiders before winning a Super Bowl with the Patriots this past season.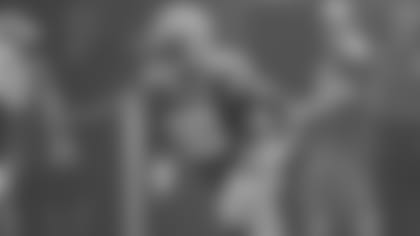 62. WR Randall Cobb, Green Bay Packers
Career: 105 games; 73 starts; 470 receptions for 5,524 yards and 41 touchdowns, 11.8 yards per reception, 52.6 yards per game, 69.6 catch percentage; 89 punt returns for 832 yards (9.3 yards per punt return) and 2 touchdowns; had a 108-yard kickoff return for a touchdown as a rookie
A second-round pick by the Packers back in 2011, Cobb has had 600-plus receiving yards in five of eight seasons in Green Bay. His best year came in 2014 when he started all 16 games and had 91 catches for 1,287 receiving yards and 12 touchdowns to garner a trip to the Pro Bowl. But that was the only season Cobb started every game. He played just nine games in 2018.
63. QB Tyrod Taylor, Cleveland Browns
Career: 62 games, 46 starts, 23-21-1 as a starter, completed 835 of 1,356 career attempts (61.6 percent) for 9,529 yards with 53 passing touchdowns and 20 interceptions; 89.6 passer rating; 326 rushes for 1,836 yards and 16 touchdowns
The primary starter in Buffalo from 2015 to 2017, Taylor began the 2018 season as the starter in Cleveland before the Browns turned to rookie Baker Mayfield. Taylor is a veteran who can instantly add solid quarterback depth to any roster, and he is known for his athleticism and ball security.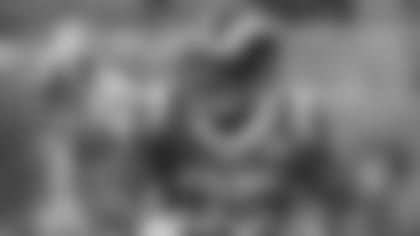 64. RB C.J. Anderson, Los Angeles Rams
Career: 69 games, 39 starts, 760 rushes for 3,454 yards and 22 touchdowns; 108 receptions for 900 yards and five touchdowns
Anderson was released by the Panthers a little more than halfway through the 2018 season before catching on with the Rams. He rushed for 299 yards and two touchdowns in two regular-season games before helping Los Angeles reach the Super Bowl. A veteran running back who is 5-foot-8 and 225 pounds, Anderson is known for his physical running style.
65. DT Corey Liuget, Los Angeles Chargers
Career: 108 games, 103 starts, 275 total tackles, 59 tackles for loss, 24 sacks, 5 forced fumbles; 6 fumble recoveries (1 recovered in end zone for a touchdown)
A respected veteran defensive lineman, Liuget is coming off an injury that limited him to just six games in 2018. The 18th overall pick in the 2011 NFL Draft, Liuget made over 100 career starts with the Chargers. Liuget has proven he can be an effective player when healthy.
66. OL D.J. Fluker, Seattle Seahawks
Career: 78 career games, 74 starts, one fumble recovery
The 11th overall pick of the 2013 NFL Draft out of Alabama, Fluker struggled early on his career with the Chargers. He spent the 2017 season with the Giants before landing in Seattle for 2018, where he helped lead the way for the NFL's top rushing attack. Fluker started nine games in 2018 but missed Seattle's Week 14 game on Monday Night Football against the Vikings.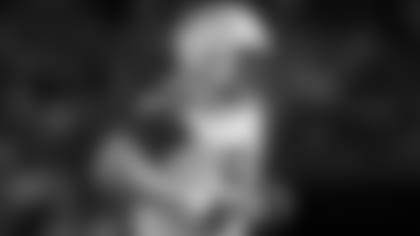 67. DT Darius Philon, Los Angeles Chargers
Career: 54 games, 19 starts, 80 total tackles, 16 tackles for loss, 9.5 sacks; 1 forced fumble
A sixth-round of pick out of Arkansas in 2015, Philon has carved out a nice NFL career by improving in each of his four seasons. He became a key piece on the 12-win Chargers in 2018 by starting 13 games. Philon has 8.5 of his 9.5 career sacks over the past two seasons.
68. WR Michael Crabtree, Baltimore Ravens
Career: 141 games, 138 starts, 633 receptions for 7,477 yards and 54 touchdowns, 11.8 yards per reception, 53.0 yards per game, 59.6 catch percentage
A veteran wide receiver who has played for three teams in his career, Crabtree spent the 2018 season with the Baltimore Ravens. Crabtree has at least 48 receptions in nine of his 10 seasons in the NFL. His best year came in 2012 with the 49ers when he caught 85 passes for a career-high 1,105 yards with nine touchdowns.
69. G Quinton Spain, Tennessee Titans
Career: 50 games, 48 starts
An undrafted free agent out of West Virginia in 2015, Spain latched on with the Titans before working himself into the starting lineup. His start total increased in each of his four seasons with Tennessee, culminating with 15 starts this past season. Spain helped the Titans rank seventh in 2018 with 126.4 rushing yards per game.
70. DT Johnathan Hankins, Oakland Raiders
Career: 82 games, 70 starts, 220 total tackles, 27 tackles for loss, 12 sacks, 3 forced fumbles, 2 fumble recoveries
A second-round pick by the Giants in 2013, Hankins had a career-best 7.0 sacks in 2014. New York let him go after four seasons, and the defensive tackle has played the past two seasons in Indianapolis and Oakland, respectively. Hankins is known to play the run well and is helped by his 6-foot-2, 325-pound frame.