The Vikings.com 2019 Free Agency Primer series uses **_NFL.com's Top 101 Free Agents list_** to break down this year's class. We will count down the groups of players until March 13 when free agency is scheduled to open.
The list was composed by Gregg Rosenthal and Chris Wesseling of NFL.com. Career stats are taken from NFL.com and/or pro-football-reference.com and apply to regular seasons, unless noted.
Note: The list may end up changing prior to free agency opening, but this breakdown is updated as ofthe March 5 deadline for teams to use the franchise or transition tag.
1-10: Wednesday, March 13
It seems almost every position is listed in this group as we get into the top tiers of players who could become available later this week.
Players on both sides of the ball are represented, including a safety whom the Vikings saw a lot of in recent years.
A former teammate of Vikings quarterback Kirk Cousins and the active leader in career sacks are also included in this group.
31. T Ja'Wuan James, Miami Dolphins
Career: 62 career games, 62 starts, four fumble recoveries
James is considered one of the top offensive tackles available in free agency. He was the 19th overall pick in the 2014 NFL Draft by Miami and turned into a reliable starter over the past five seasons. He has starting experience but has played a full 16-game season just twice in his career.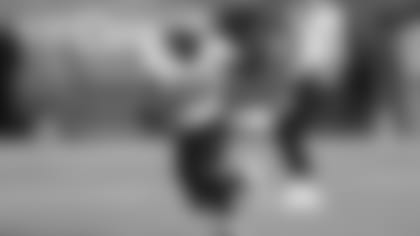 32. RB Mark Ingram, New Orleans Saints
Career: 106 games, 64 starts, 1,321 rushes for 6,007 yards and 50 touchdowns, 228 receptions for 1,598 yards and five touchdowns
A former first-round pick by New Orleans in 2011, Ingram has spent his entire career with the Saints. His best season came in 2017 when he rushed for 1,124 yards and 12 touchdowns as he shared the backfield with Alvin Kamara. Ingram is a veteran with a pair of 1,000-yard seasons and two Pro Bowls to his name.
33. CB Kareem Jackson, Houston Texans
Career: 132 games, 124 starts, 559 total tackles, 22 tackles for loss, 16 interceptions (3 returned for touchdowns), 2.0 sacks, 6 forced fumbles; 3 fumble recoveries
Jackson set a career-high with four interceptions in 2012 and has at least one pick in eight of nine seasons. Jackson is known for being one of the hardest hitting defensive backs in the league and has eight playoff games under his belt. Jackson has played his whole career in Houston to this point.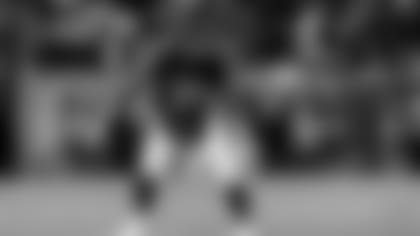 34. S Adrian Amos, Chicago Bears
Career: 60 games, 56 starts, 269 total tackles (230 solo), 13 tackles for loss, 3 interceptions (1 returned for a touchdown), 2.0 sacks, 3 forced fumbles; 3 fumble recoveries
Amos has developed from a 2015 fifth-round pick to one of the league's most reliable safeties. He played a key role in Chicago's defense being ranked in the top 10 in both yards and points allowed per game in each of the past two seasons. Amos is part of a deep safety class of free agents.
35. WR Jamison Crowder, Washington Redskins
Career: 56 games, 28 starts, 329 targets, 221 receptions for 2,628 yards and 14 touchdowns, 11.9 yards per reception, 46.9 yards per game, 67.2 catch percentage
Crowder was bitten by the injury bug in 2018 as he played just nine games, but he has proven to be a solid receiving option when healthy. His best season came in 2016 when he teamed with Kirk Cousins for 847 receiving yards and seven touchdowns. Crowder has caught 12 of his 14 career touchdowns from the Vikings quarterback.
36. WR Tyrell Williams, Los Angeles Chargers
Career: 52 games, 37 starts, 155 receptions for 2,530 yards and 17 touchdowns, 16.3 yards per reception, 48.7 yards per game, 60.1 catch percentage
Williams is a big-play threat, as he has found the end zone on roughly 11 percent of his career catches. He is also known for the deep ball, as he has six career touchdowns of 50-plus yards in his four-year career. Williams' put up career-high numbers in 2016 with 69 catches for 1,059 yards and seven touchdowns.
37. LB Denzel Perryman, Los Angeles Chargers
Career: 42 games, 35 starts, 226 total tackles (168 solo), 18 tackles for loss, 4.0 sacks; 1 forced fumble, 1 fumble recovery
A former star at the University of Miami, Perryman has plenty of talent as he was a second-round pick in 2015. But injuries have hampered him in his career, as he has never played a full season and has missed 20 games in the past three seasons. He is known as a valuable defender against the run.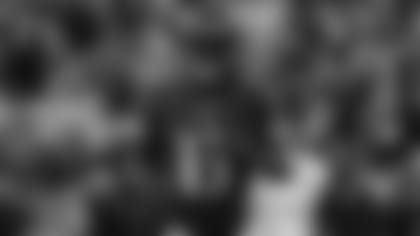 38. WR John Brown, Ravens
Career: 72 games, 42 starts, 428 targets, 215 receptions for 3,230 yards and 22 touchdowns, 15.0 yards per reception, 44.9 yards per game, 50.2 catch percentage
Much like Williams above, Brown is a deep threat who can beat defenses with his speed. He was a third-round pick of the Cardinals in 2014 and caught 17 touchdowns in four seasons in the desert. He joined the Ravens for the 2018 season and had 700-plus yards and five scores. Brown immediately adds solid depth to a wide receiver room.
39. OLB Shaquil Barrett, Denver Broncos
Career: 61 games, 15 starts, 137 total tackles (100 solo), 25 tackles for loss, 14 sacks; 7 forced fumbles, 3 fumble recoveries
Teams are always on the lookout for pass rushers, which is what Barrett can bring to a defense. An undrafted free agent out of Colorado State in 2014, Barrett spent his first season on the practice squad in Denver. But he's played a bigger role in recent years as he has missed just three games in the past four seasons. He tied for second in the NFL with four forced fumbles in 2015.
40. OLB Terrell Suggs, Baltimore Ravens
Career: 229 games, 213 starts, 854 total tackles (601 solo), 193 tackles for loss, 132.5 sacks; 33 forced fumbles, 14 fumble recoveries (1 returned 43 yards for a touchdown), 7 interceptions (2 returned for touchdowns of 44 and 42 yards)
Suggs is easily the most accomplished member of this list and will likely be in the Hall of Fame one day. He has seven double-digit sack seasons in his career and is currently tied for 13th all-time in sacks. He had 7.0 sacks in 2018 at the age of 36. The 10th overall pick in 2013, Suggs has spent the entirety of his 16-season career with the Ravens.