The Vikings.com 2019 Free Agency Primer series uses**NFL.com's Top 101 Free Agents list**to break down this year's class. We will count down the groups of players until March 13 when free agency is scheduled to open.
The list was composed by Gregg Rosenthal and Chris Wesseling of NFL.com. Career stats are taken from NFL.com and/or pro-football-reference.com and apply to regular seasons, unless noted.
Note: The list may end up changing prior to free agency opening, but this breakdown is updated as of the March 5 deadline for teams to use the franchise or transition tag.
1-10: Wednesday, March 13
This grouping includes two Kansas City Chiefs and features five offensive skill players, including a name that will be familiar to Vikings fans. Defense, offense and special teams are all represented in this particular lineup. Interestingly, every NFL division is also represented, except for one – the NFC North.
71. DE/OLB Markus Golden, Cardinals
Career: 46 games, 24 starts, 122 tackles (97 solo), 19 sacks, 26 tackles for loss, 3 passes defensed, 6 forced fumbles, 1 fumble recovery
Golden is set to test the free agency waters after four seasons in Arizona. He had a breakout season in 2016 with 12.5 sacks as an outside linebacker, but in 2017 he played just four games before suffering a season-ending ACL injury. The Cardinals switched to a 4-3 defense in 2018 under Head Coach Steve Wilks, and Golden transitioned to defensive end. He notched just 2.5 sacks in the new defensive scheme.
72. K Stephen Gostkowski, Patriots
Career: 200 games, 367-of-420 field goals made (long of 62), 87.4 field goal percentage, 642-of-649 PATs made, 98.9 PAT percentage
Gostkowski has spent his entire 13-season career in New England, and he's been a reliable resource. The 35-year-old has been a near-constant with extra point attempts, and his field goal percentage for attempts from 39 yards or under is 95.9. After an overall field goal percentage of 92.5 in 2017, however, Gostkowski missed five of his 32 field goal attempts in 2018; his 84.4 percent success rate in 2018 ranked 20th in the NFL.
73. DB Jimmie Ward, 49ers
Career: 51 games, 31 starts, 182 tackles (153 solo), 2 interceptions (1 returned 29 yards for a touchdown), 2.0 sacks, 7 tackles for loss, 21 passes defensed, 2 forced fumbles, 2 fumble recoveries
Ward has proven to be a versatile piece in San Francisco's secondary, lining up at both corner and safety since his selection in the first round of the 2014 NFL Draft. The 27-year-old missed a significant portion of the 2017 and 2018 seasons when he broke his left forearm (in different places) each year.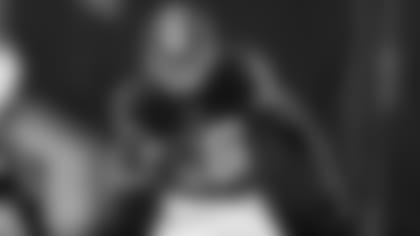 74. RB Adrian Peterson, Redskins
Career: 149 games, 139 starts, 2,825 carries for 13,318 rushing yards and 106 touchdowns, 4.7 yards per carry, 89.4 rushing yards per game, 272 catches for 2,223 receiving yards and 6 touchdowns
After spending the first decade of his NFL career with the Vikings, with whom he earned seven Pro Bowl nods and was a four-time All-Pro, Peterson spent 2017 with the Saints and Cardinals before signing with the Redskins for the 2018 campaign. The 33-year-old started all 16 games in Washington and racked up 1,042 yards on the ground to notch his eighth career 1,000-yard season. Peterson's 13,318 rushing yards rank eighth all-time. He needs 784 to move into fifth place.
75. WR Kelvin Benjamin, Chiefs
Career: 61 games, 52 starts, 209 catches for 3,021 yards and 20 touchdowns, averaged 14.5 yards per reception; 49.5 yards per game, 50.6 catch percentage
Drafted 28th overall by the Panthers in 2014, Benjamin impressed as a rookie, starting 15 of 16 games and racking up 1,008 receiving yards and nine touchdowns. A torn ACL suffered during training camp sidelined Benjamin for the entirety of the 2015 season, and he came back in 2016 to record 63 catches for 941 yards with seven scores. He has bounced around the past two seasons, spending time with the Panthers, Bills and Chiefs.
76. CB Steven Nelson, Chiefs
Career: 52 games, 38 starts, 4 interceptions, 174 tackles (150 solo), 8.0 tackles for loss, 35 passes defensed, 1 forced fumble, 2 fumble recoveries
Nelson started all 16 games for the Chiefs in 2018 after missing the first eight games of 2017 due to injury. Nelson's most recent season was his most productive; he led the team in interceptions (four) and passes defensed (15).
77. WR Cole Beasley, Cowboys
Career: 103 games, 22 starts, 450 targets, 319 catches for 3,271 yards and 23 touchdowns, 10.3 yards per reception, 31.8 yards per game, 69.7 catch percentage
Beasley signed with the Cowboys in 2012 as an undrafted free agent and has proven to be a reliable slot receiver for Dallas over the past seven seasons. Beasley signed a four-year extension in 2015, and he played a significant role in the absence of an injured Dez Bryant. The Houston native logged his second-highest receiving yardage total in 2018, snagging 65 catches for 672 yards.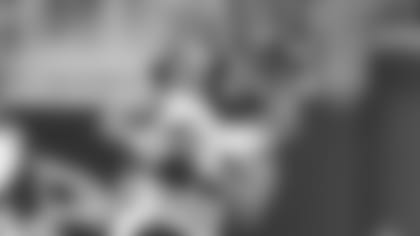 78. TE Tyler Eifert, Bengals
Career: 43 games, 32 starts, 208 targets, 142 catches for 1,716 yards and 21 touchdowns, averaged 12.1 yards per reception, 39.9 yards per game, 68.3 catch percentage
Drafted 21st overall by the Bengals in 2013, Eifert is scheduled to hit free agency for the first time in his NFL career. The 28-year-old's banner season came in 2015, during which he scored 13 of his 21 career touchdowns and racked up 615 yards through the air. Eifert recorded 179 receiving yards and one touchdown in 2018. He has played in just 14 games since 2016.
79. RB T.J. Yeldon, Jaguars
Career: 51 games, 30 starts, 465 carries for 1,872 yards and 6 touchdowns, averaged 4.0 yards per carry, 171 catches for 1,302 yards and 6 receiving touchdowns, averaged 7.6 yards per reception
Yeldon is reaching the end of his rookie contract after being drafted 36th overall by the Jaguars in 2015. The multifaceted back was more productive in the passing game than the running game in 2018, recording 487 yards and four touchdowns through the air. He had just one rushing score.
80. LB Thomas Davis, Panthers
Career: 176 games, 158 starts, 1,111 tackles (796 solo), 13 interceptions, 28 sacks, 87 tackles for loss, 52 passes defensed, 18 forced fumbles, 11 fumble recoveries (1 returned 46 yards for a touchdown)
After 14 seasons with the Panthers (he missed 2010 with a knee injury), Davis is set to hit free agency for the first time. The 35-year-old's production has taken a slight dip over the past two seasons, but he's continued to be effective for Carolina. Davis is a three-time Pro Bowler (2015-17) and received All-Pro honors in 2015.