The Vikings.com 2019 Free Agency Primer series uses **_NFL.com's Top 101 Free Agents list_** to break down this year's class. We will count down the groups of players until March 13 when free agency is scheduled to open.
The list was composed by Gregg Rosenthal and Chris Wesseling of NFL.com. Career stats are taken from NFL.com and/or pro-football-reference.com and apply to regular seasons, unless noted.
Note: The list may end up changing prior to free agency opening, but this breakdown is updated as of the March 5 deadline for teams to use the franchise or transition tag.
1-10: Wednesday, March 13
This grouping includes four first-round draft picks, including a rival linebacker that will be quite familiar to Vikings fans. The 51-60 lineup is defense-heavy, featuring just two players (a running back and offensive lineman) from the other side of the ball. Five Super Bowl champions are represented on the list.
51. DT Malcom Brown, Patriots
Career: 60 games, 51 starts, 186 tackles (103 solo), 8.5 sacks, 14 tackles for loss, 1 forced fumble, 3 fumble recoveries and 1 safety
Brown was drafted by the Patriots in 2015 with the final selection of the first round. The lineman has missed just four regular-season games over the past four seasons and helped New England earn the Lombardi Trophy in Super Bowls LI and LIII.
52. LB Deone Bucannon, Cardinals
Career: 70 games, 56 starts, 404 tackles (311 solo), 2 interceptions (1 returned 39 yards for a touchdown), 7.0 sacks, 27 tackles for loss, 12 passes defensed, 7 forced fumbles and 5 fumble recoveries
Drafted 27th overall in 2014, Bucannon played safety for the Cardinals as a rookie. He became a full-time starter in 2015 and played safety and linebacker before lining up solely at LB in 2016 and 2017. Bucannon started just six of 13 games in 2018; it is worth noting, however, that Arizona often started in the nickel package with just two linebackers on the field.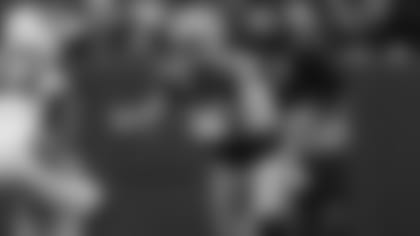 53. OLB Clay Matthews, Packers
Career: 143 games, 137 starts, 494 tackles (366 solo), 6 interceptions (2 returned for touchdowns), 83.5 sacks, 121 tackles for loss, 41 passes defensed, 15 forced fumbles, 5 fumble recoveries (1 returned 42 yards for a touchdown)
Vikings fans have grown accustomed to seeing Matthews in Border Battle matchups. The outside linebacker was drafted 26th overall by the Packers in 2009, and he's been a mainstay of Green Bay's defense since. Last season, the six-time Pro Bowler played all 16 games for the first time since 2015. He finished the campaign with 43 tackles (29 solo) and a career-low 3.5 sacks.
Career: 42 games, 23 starts, 562 carries for 2,516 yards and 13 touchdowns, averaged 4.5 yards per carry, 63 catches for 419 yards and 1 touchdown, averaged 6.7 yards per reception, 72.7 catch percentage
After two-plus seasons in Miami, Ajayi joined the Eagles via trade in October 2017. In his Philadelphia debut, he racked up 77 yards and a touchdown on eight carries. The London native played just four games of the 2018 season before being sidelined with a torn ACL suffered against the Vikings in Week 5.
55. CB Justin Coleman, Seahawks
Career: 52 games, 13 starts, 119 tackles (91 solo), 3 interceptions (including 2 returned for touchdowns), 2.0 sacks, 2 tackles for loss, 27 passes defensed, 1 forced fumble, 3 fumble recoveries (1 returned 29 yards for a touchdown)
Coleman started his NFL journey with the Vikings, who signed him as an undrafted free agent in 2015 but waived him before the start of the season. He spent time on the Seahawks practice squad before signing with the Patriots, with whom he spent two seasons. Coleman returned to Seattle in 2017, during which he snagged two interceptions and returned both of them for touchdowns of 30 and 28 yards. He totaled 55 tackles (41 solo), one interception and 10 passes defensed in Seattle in 2018.
56. G Ramon Foster, Steelers
Career: 146 games, 131 starts
Foster was set to test the waters of free agency for the first time since signing with the Steelers as an undrafted free agent in 2009. It was reported Thursday afternoon, however, that Pittsburgh will be bringing the Tennessee native back for the 2019 season. Foster has made starts at right and left guard for Pittsburgh over the years, most recently starting all 16 games at left guard in 2018.
57. CB Bashaud Breeland, Packers
Career: 67 games, 63 starts, 288 tackles (227 solo), 10 interceptions (including 2 returned for touchdowns), 1.0 sack, 64 passes defensed, 10 tackles for loss, 7 forced fumbles, 3 fumble recoveries
Breeland spent four seasons in Washington prior to joining the NFC North when he signed with the Packers on Sept. 25, 2018, as a free agent. He played his first game for Green Bay in Week 9 against New England and picked off Dolphins QB Brock Osweiler the following week. Breeland suffered a groin injury at Seattle on Thursday Night Football and missed the next two games. He finished out the remaining four contests of the season.
58. S Kenny Vaccaro, Titans
Career: 81 games, 80 starts, 443 tackles (324 solo), 9 interceptions, 9.5 sacks, 26 tackles for loss, 34 passes defensed, 4 forced fumbles and 3 fumble recoveries
The Saints drafted Vaccaro 15th overall in 2013, and he spent his first six pro seasons in New Orleans before signing with the Titans as a free agent in 2018. Vaccaro recorded 58 tackles (41 solo), one interception, 2.0 sacks, three tackles for loss and four passes defensed over 13 games for Tennessee.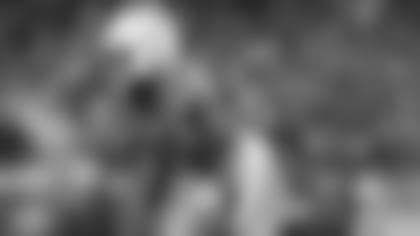 59. S Clayton Geathers, Colts
Career: 41 games, 24 starts, 183 tackles (137 solo), 3 tackles for loss, 9 passes defensed, 2 forced fumbles, 1 fumble recovery
A fourth-round draft pick by the Colts in 2015, Geathers has reached the end of his rookie contract and could be on the market. His 89 tackles (61 solo) in 2018 were a career high.
60. CB Jason McCourty, Patriots
Career: 138 games, 116 starts, 631 tackles (518 solo), 17 interceptions (including 1 returned 56 yards for a touchdown), 1.0 sack, 18 tackles for loss, 97 passes defensed, 9 forced fumbles, 5 fumble recoveries (including 2 returned for touchdowns of 77 and 62 yards)
After spending his first eight NFL seasons with the Titans, McCourty joined the Browns for the 2017 campaign before joining his twin brother, Devin, with the Patriots last season. McCourty started 12 of 16 regular-season games in New England and totaled 70 tackles. He totaled nine tackles and four passes defensed in three postseason games, including a Super Bowl LIII win over the Rams.