The Vikings.com 2019 Free Agency Primer series uses **_NFL.com's Top 101 Free Agents list_** to break down this year's class. We will count down the groups of players until March 13 when free agency is scheduled to open.
The list was composed by Gregg Rosenthal and Chris Wesseling of NFL.com. Career stats are taken from NFL.com and/or pro-football-reference.com and apply to regular seasons, unless noted.
Note: The list may end up changing prior to free agency opening, but this breakdown is updated as of the March 5 deadline for teams to use the franchise or transition tag.
1-10: Wednesday, March 13
The 11-20 grouping has seven defensive players, including four who have shown they are capable of pressuring the pocket.
The grouping also includes a versatile running back, an offensive lineman trying to bounce back from an injury and a tight end coming off his most productive campaign in 10 NFL seasons.
11. DT Ndamukong Suh, Rams
Career: 142 games, 142 starts, 481 tackles (325 solo), 107 tackles for loss, 56 sacks, 1 interception, 32 passes defended, 4 forced fumbles (1 returned 17 yards for a touchdown)
The 2010 Associated Press Defensive Rookie of the Year could hit free agency for a third time and wind up on a fourth team after helping the Rams make Super Bowl LIII in his first season in Los Angeles. The former first-round pick (second overall) of the Lions signed a six-year deal with the Dolphins in 2015 but was released after three seasons and wound up opting for a one-year deal a year ago. He has only missed two regular-season games in nine seasons.
12. OLB/DE Preston Smith, Redskins
Career: 64 games, 50 starts, 164 tackles (104 solo), 29 tackles for loss, 24.5 sacks, 4 interceptions, 13 passes defended, 4 forced fumbles, 3 fumble recoveries (1 returned 1 yard for a touchdown)
A second-round selection in 2015, Smith has started every game in each of the past three seasons. He recorded 8.0 sacks in 2015 and 2017 but had 4.5 in 2016 and 4.0 in 2018.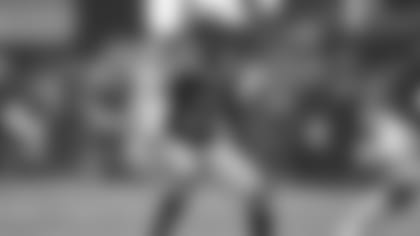 13. S Lamarcus Joyner, Rams
Career: 67 games, 42 starts, 305 tackles (236 solo), 12 tackles for loss, 5.0 sacks, 4 interceptions (1 returned 29 yards for a touchdown), 25 passes defended, 2 forced fumbles, 2 fumble recoveries
A second-round pick in 2014 that has worked throughout the Rams secondary, Joyner had career bests of three interceptions and nine passes defended in 2017.
14. DE/OLB Ezekiel "Ziggy" Ansah, Lions
Career: 80 games, 73 starts, 218 tackles (162 solo), 60 tackles for loss, 48 sacks, 2 passes defended, 10 forced fumbles, 3 fumble recoveries
The fifth overall pick of the 2013 NFL Draft could be coming to the end of the line in Detroit. He played 2018 on a one-year deal that he signed last April but missed nine games last season after missing only seven games in his first five seasons. Ansah has recorded 7.5 or more sacks in a season four times, including 2015 when he had 14.5 en route to the Pro Bowl.
15. OLB Za'Darius Smith, Ravens
Career: 58 games, 16 starts, 119 tackles (71 solo), 24 tackles for loss, 18.5 sacks, 5 passes defended, 3 forced fumbles
Smith, a fourth-round selection in 2015, posted career highs in games (16), starts (eight), tackles (45) and sacks (8.5) in 2018.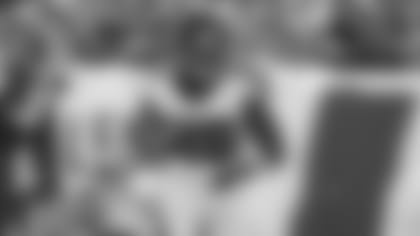 16. RB Tevin Coleman, Falcons
Career: 56 games, 20 starts, 528 rushes for 2,340 yards and 18 touchdowns, 4.4 yards per attempt, 41.8 rush yards per game; 92 receptions for 1,010 yards and 11 receiving touchdowns, 11.0 yards per reception, 68.7 catch percentage
Coleman, a third-rounder in 2015, worked in tandem with Devonta Freeman for three seasons before stepping in for his injured teammate and making 14 starts in 2018.
17. CB Ronald Darby, Eagles
Career: 46 games, 45 starts, 214 tackles (190 solo), 5 tackles for loss, 6 interceptions, 54 passes defended
Acquired by Philadelphia in 2017 in a trade that sent Jordan Matthews to Buffalo, the former second-round pick of the 2015 NFL Draft helped the Eagles win Super Bowl LII. He has missed 15 games in the past two seasons.
18. T Daryl Williams, Panthers
Career: 40 games, 29 starts
A fourth-round pick in 2015 who became a starter in 2016, Williams missed all but one game in 2018 with a knee injury.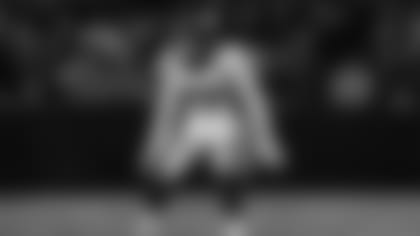 19. CB Bradley Roby, Broncos
Career: 79 games, 29 starts, 238 tackles (213 solo), 8 tackles for loss, 3.0 sacks, 7 interceptions (2 returned for touchdowns of and yards), 60 passes defended, 7 forced fumbles, 4 fumble recoveries
Selected 31st overall in 2014, Roby helped the Broncos win Super Bowl 50 when he had three passes defended. He has missed just one game in the regular season and is coming off of his first year as a starter.
20. TE Jared Cook, Raiders
Career: 149 games, 77 starts, 711 targets, 425 catches for 5,464 yards and 25 touchdowns, 12.9 yards per reception, 36.7 yards per game, 59.8 catch percentage
Even though he has been in the NFL for 10 seasons and played for four teams, Cook will only turn 32 next month. He posted career bests of 68 receptions, 896 yards and six touchdowns in 2018, his second season with the Raiders.