The Vikings.com 2019 Free Agency Primer series uses **_NFL.com's Top 101 Free Agents list_** break down this year's class. We will count down the groups of players until March 13 when free agency is scheduled to open.
The list was composed by Gregg Rosenthal and Chris Wesseling of NFL.com. Career stats are taken from NFL.com and/or pro-football-reference.com and apply to regular seasons, unless noted.
Note: The list may end up changing prior to free agency opening, but this breakdown is updated as of the March 5 deadline for teams to use the franchise or transition tag.
1-10: Wednesday, March 13
The 41-50 group is loaded with six defensive backs, including four former first-round picks. The list also has a pair of receivers that made their paths in the NFC South in contrasting ways and a veteran on the cusp of 100 career sacks.
41. S Ha Ha Clinton-Dix, Redskins
Career: 80 games, 74 starts, 456 tackles (363 solo), 8 tackles for loss, 5.5 sacks, 14 interceptions, 4 forced fumbles, 2 fumble recoveries
The 2014 first-round pick of the Packers was dealt to Washington for a fourth-round pick in the upcoming NFL Draft. Clinton-Dix averaged more than seven tackles per game in nine outings for the Redskins. He's had no fewer than 79 tackles and at least one interception every season. Clinton-Dix had a career-best five picks in 2016 en route to the Pro Bowl.
42. WR Devin Funchess, Panthers
Career: 61 games, 40 starts, 311 targets, 161 catches for 2,233 yards and 21 touchdowns, 13.9 yards per reception, 36.6 yards per game, 51.8 catch percentage
Selected with the 41st overall pick in 2015, Funchess turned in his best season in 2017 when he caught 63 passes for 840 yards and eight scores on a career-best 111 targets.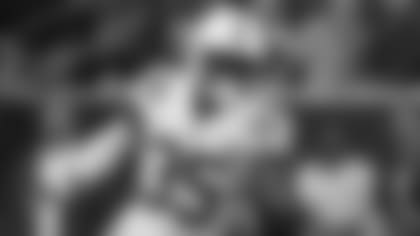 43. CB Pierre Desir, Colts
Career: 49 games, 25 starts, 159 tackles (122 solo), 2 tackles for loss, 2 interceptions, 23 passes defended, 2 forced fumbles, 1 fumble recovery
A fourth-round pick by Cleveland in 2014, Desir spent two seasons with the Browns before landing with the Chargers and spending time on the Seahawks practice squad in 2016. The Colts claimed him before the start of the 2017 season and re-signed him to a one-year deal last March.
44. WR Adam Humphries, Buccaneers
Career: 60 games, 17 starts, 311 targets, 219 catches for 2,329 yards and nine touchdowns, 10.6 yards per reception, 38.8 yards per game, 70.4 catch percentage
An undrafted rookie free agent in 2015, Humphries carved a role for himself with the Buccaneers and has increased his production each season. In 2018, he had career bests of 76 catches, 816 yards and five scores.
45. DL Henry Anderson, Jets
Career: 45 games, 22 starts, 100 tackles (65 solo), 16 tackles for loss, 10 sacks, 8 passes defended, 1 forced fumble, 1 fumble recovery
Having lost 30 pounds to better fit the Colts new 4-3 defense heading into the 2018 season, Anderson worked over the offseason to gain the weight back after being traded to the Jets, who ran a 3-4. He appeared in all 16 games of a season for the first time in 2018, his inaugural campaign in New York. After three seasons with the Colts, Anderson turned in career bests of 35 tackles and 7.0 sacks for Gang Green.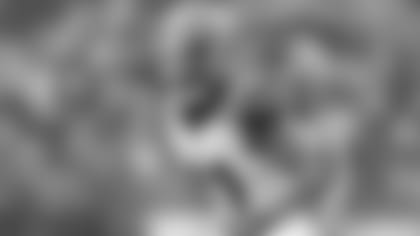 46. CB Darqueze Dennard, Bengals
Career: 68 games, 19 starts, 227 tackles (169 solo), 4 tackles for loss, 3 interceptions (1 returned 89 yards for a touchdown), 17 passes defended, 3.0 sacks, 3 forced fumbles, 1 fumble recovery
The former Michigan State Spartans teammate of Trae Waynes has defended the slot for Cincinnati. After missing six games in 2015, Dennard has missed just four in the past three seasons combined.
47. CB Morris Claiborne, Jets
Career: 77 games, 73 starts, 251 tackles (204 solo), 6 tackles for loss, 7 interceptions (1 returned 17 yards for a touchdown), 49 passes defended, 1 forced fumble, 4 fumble recoveries (1 returned 50 yards for a touchdown)
The sixth overall pick by the Cowboys in 2012 has fared well since arriving in New York in 2017. He has totaled three interceptions and 22 passes defended in 30 starts with the Jets, including a pair of picks and 14 passes defended in 2018.
48. CB Jason Verrett, Chargers
Career: 25 games, 23 starts, 80 tackles (72 solo), 2 tackles for loss, 5 interceptions (1 returned 68 yards for a touchdown), 19 passes defended, 1 fumble recovery
The 2014 first-round selection made the Pro Bowl after the 2015 season in which he had 47 tackles, three interceptions and 12 passes defended, but he's played in just five games since because of knee and Achilles injuries.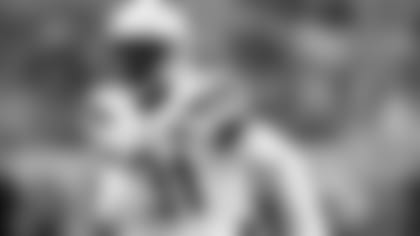 49. DB Adrian Phillips, Chargers
Career: 57 games, 19 starts, 205 tackles (145 solo), 8 tackles for loss, 5 interceptions, 18 passes defended, 2 forced fumbles
An undrafted rookie free agent in 2014, Phillips has played all but three games of the past three seasons. He earned his first Pro Bowl after the 2018 season in which he was utilized as a safety/linebacker hybrid.
50. DE/OLB Cameron Wake, Dolphins
Career: 146 games, 126 starts, 358 tackles (278 solo), 97 tackles for loss, 98 sacks, 1 interception, 15 passes defended, 22 forced fumbles, 2 fumble recoveries
It's been quite a ride for Wake, who joined Miami in 2009 after two All-Star seasons in the CFL where he was named the league's Most Outstanding Defensive Player (2007 and 2008). Wake has done most of his damage as an edge rusher. He has had 10.5 or more sacks in five of his NFL seasons but had just 6.0 for the Dolphins in 2018. Wake's 98 career sacks are tied with Von Miller for second among active players behind Terrell Suggs (132.5).