The stadium gates will open at 10 a.m.
The Commons, Delta Vikings Village and the Medtronic Plaza will open at 9:30 a.m. and feature multiple activities. Tickets are not necessary for activities on The Commons or Delta Vikings Village but are required to access the Medtronic Plaza.
Tickets are accessible via the Vikings app or the online My Vikings Account portal and can be saved to fans' mobile devices. No hard tickets or printed PDFs are available. Digital tickets allow for better communication between the team and fans, reduce fraud and counterfeit tickets, provide flexibility to manage, transfer or sell tickets at any time and offer quick and easy entry into the stadium using a smartphone.
Step 1: Download and open the free Minnesota Vikings App (available for Apple and Android devices).
Step 2: Navigate to the Tickets tab and sign in using email and password for My Vikings Account.
Step 3: Select the event to attend and click View Barcode to load ticket(s) ahead of time to scan for entry.
Step 4: View ticket barcode before arriving to the event. Swipe left to view more than one ticket.
* Fans can also add the tickets to Apple Wallet for guaranteed easy access on game day.
For more information regarding mobile entry, click here.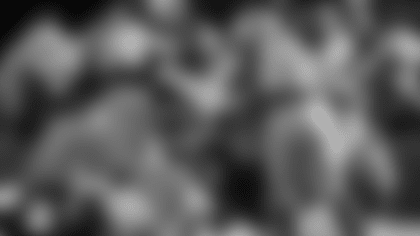 Watch Saturday's Game Online
Start 7-day your free trial of NFL Game Pass today and watch back Saturday's game against the 49ers...
The game will be simulcast in the Twin Cities by FOX 9 KMSP in Minneapolis/St. Paul) and broadcast on the Vikings Radio Network (KFAN 100.3-FM/KTLK 1130-AM are the flagship stations). It also will air live on NFL Network.
Click here for all of the broadcast information, including a way for international fans to watch the game for free on Vikings.com.
Road construction information
The Minnesota Vikings are making fans aware of downtown construction that will significantly impact traffic departing Saturday's game against the Arizona Cardinals.
Logistics, events and activities
Here's a look at logistics, events and activities inside and outside of U.S. Bank Stadium.
Delta Vikings Village, The Commons and Medtronic Plaza open: 9:30 a.m.
Stadium gates open: 10 a.m.
Visit vikings.com/stadium for additional information about parking, tailgating, public transportation and ride-share pick-up and drop-off locations.
Game Theme: Kids and Family Day
Football brings family and friends together in multiple settings, and today we are pleased to celebrate participants of all ages by hosting Kids and Family Day.
Community Partner of the Game: Tackle Cancer Benefiting Randy Shaver Cancer Research and Community Fund
There are multiple ways to support the Minnesota Vikings Foundation, including through participating in game-day auctions. You can bid on unique memorabilia and unforgettable experiences offered at every home game. Use bidpal.net/vikings2019 to register. Bidders do not need to be present to win. Visit vikings.com/foundation to learn more.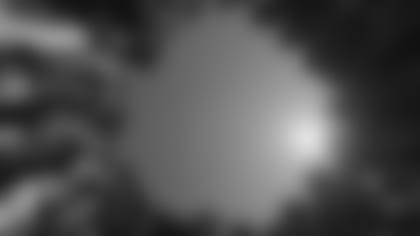 NFL Kickoff | We Ready
The kickoff for #NFL100 is here and we only have two words - WE READY! Don't miss the season opener Green Bay Packers taking on the Chicago Bears on Thursday, September 9th at 7:20 PM CT
Prior to the game, more than 500 participants in the JR MVC program will perform a professional production alongside the Minnesota Vikings Cheerleaders. The JR MVC program is designed specifically to promote self-esteem, pride, hard work and fun among young women from 3 to 14 years of age. Visit Vikings.com/cheerleaders for more details on the JR MVC.
Color Guard: Minneapolis Fire Department Honor Guard
National Anthem: An ensemble representing the Metropolitan Boys Choir
Halftime: Saturday's halftime will feature the annual Mascots-Youth Football scrimmage. Viktor the Viking has rounded up his team of mascots to face the Farmington Tigers.
The U.S. Bank Hometown Heroes program honors individuals who have gone to extraordinary measures to make positive differences in the community. If you would like to nominate someone, visit Vikings.com/fans/promos/hometown-hero.
Saturday's Hometown Hero is Mark Graves, the branch director at the Southside Village Boys & Girls Club.
U.S. Bank Huddle for 100 Headquarters:
New this year, U.S. Bank's Huddle for 100 Headquarters will serve as an in-game destination for fans to participate in the NFL's Huddle for 100 initiative. Fans can participate in photo ops, use interactive video screens and sign up to help reach the NFL's goal of 100 million minutes of volunteerism.
The Huddle for 100 HQ is located on the main concourse near section 113.
Vikings Legends will sign autographs at multiple locations inside and outside of U.S. Bank Stadium and in the Delta Vikings Village. Autographs are scheduled from 10:30-11:30 a.m. and are subject to change at any time without notice.
Locations inside U.S. Bank Stadium (game ticket required):
Delta Sky360 Club: Gene Washington
Medtronic Club: John Henderson
Polaris Club: Doug Sutherland
Little Six Club Gold: John Swain
Mystic Lake Club Purple: Mark Mullaney
Locations outside U.S. Bank Stadium:
Delta Vikings Village (no game ticket required): Rickey Young and John Turner
Photo opportunity (game ticket required):
Chuck Foreman will be snapping photos with fans at the Verizon Gate from 10:30-11:30 a.m.
Delta Vikings Village Stage:
Yam Haus will perform from 9:30 a.m. to noon
A DJ will play begin playing music at 9:30 a.m.
Minnesota Vikings Cheerleaders: 10:30 a.m.
Century Link, Crown Royal, Fleet Farm, Hy-Vee, KFAN, Minnesota Lottery, Mystic Lake, North Memorial Health, Star Tribune and Xcel Energy are scheduled to have fan engagement areas.
The Longhouse will be open before and during Saturday's game to fans with or without game tickets.
Food trucks, including Vikings Table, a charity outreach initiative of the Minnesota Vikings Foundation will serve food from The Commons.
Beer, wine, the "Purple Passion" drink and Bloody Marys will be available for purchase in multiple locations.
The Vikings Locker Room Store will have two merchandise trucks located in the Delta Vikings Village.
Activities on The Commons:
Chuck for Charity – The Vikings social impact department will be raising money for the Minnesota Vikings Foundation by challenging fans to make a 30-yard throw to an inflatable target. Winners will receive prizes of varying types each game.
Other activities – face-painting, tailgate games, inflatable bag toss and QB Challenge
Check your bag for $10 per item (cash only) at our secure bag check located in The Commons.
Fans are encouraged to avoid bringing bags to games. If, however, fans opt to bring a bag, it must comply with the NFL's clear bag policy.