EAGAN, Minn. — The Vikings, U.S. Bank and fans are teaming up in the NFL's Huddle for 100 initiative, a leaguewide philanthropic initiative that is accompanying the celebration of the 100th NFL season.
As part of this initiative, the NFL has set a goal of having one million fans across the country each donate 100 minutes of their time to make an impact in communities.
Vikings fans, staff and U.S. Bank employees joined forces and combined for the most minutes of any NFL team in July with more than 870,000. The effort was awarded a one-time, $5,000 grant from the NFL to benefit the community.
Fans participated in the effort at Vikings training camp, uniting with U.S. Bank and HandsOn Twin Cities to execute volunteer projects every day.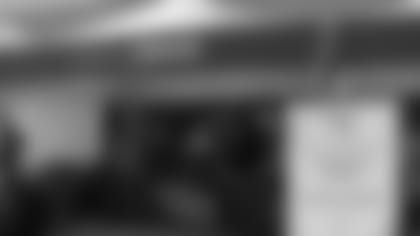 HandsOn Twin Cities is the only full-service volunteer center that both promotes and facilitates volunteerism while improving the community's ability to create more impact with the time generously given by volunteers. They work with all types of volunteers, companies and nonprofit affiliates to ensure that every hour spend in the community is valuable.
The volunteerism during training camp included the assembling of sock bundles, hygiene packs and laundry kits that were prepared and distributed to homeless shelters. On other days, volunteers assembled school supply and snack packs were stuffed and provided to non-profit partners at the start of the academic year. Led by employee volunteers from U.S. Bank, fans have committed thousands of hours providing thousands of needed products into the community.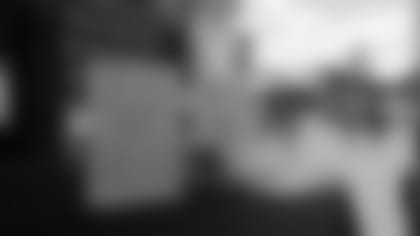 The work is continuing on game days. The U.S. Bank Huddle for 100 Headquarters at U.S. Bank Stadium (near section 113) will serve as an in-game destination for organizing volunteerism.
While the Vikings are no longer eligible for another monthly grant in recognition, the work in the community continues.
A grand prize will be awarded at the end of the season to the club with the most total volunteer minutes.
You can join the effort by visiting NFL.com/100/huddlefor100 and using #VikingsHuddleFor100 when you post about your volunteerism on social media.
Participating fans will have chances to win prizes, including game tickets and team gear, or a donation to a charity when they track their participation on the Huddle for 100 website.