The Vikings and 49ers will meet in a preseason game for just the second time in the history of the franchises.
The 6 p.m. (CT) kickoff Saturday will welcome football back to U.S. Bank Stadium three weeks and a day before Minnesota's 2022 regular season opens against Green Bay. Gates to the venue will open at 4 p.m. Saturday.
How to connect with the game
A simulcast will air on KMSP FOX 9 in the Twin Cities. KFAN (100.3-FM), KTLK 1130-AM and the five-state Vikings Radio Network will broadcast the game.
New this year, Minnesotans will be able to listen to the Vikings Radio Network broadcast through the iHeartRadio app on their smart devices.
Click here for all the ways to watch/listen/stream the game.
Minnesota Vikings mobile app
Keep the Vikings nearby wherever you go with the Minnesota Vikings mobile app. A source for news and exclusive features, the app also will stream video broadcasts of games for people in the market/broadcast area of each game.
Vikings.com Staff Writer/Editor Lindsey Young will host a live chat from U.S. Bank Stadium beginning at 4 p.m. (CT). Join the conversation with Editorial Assistant Sam Thiel and Senior Editor Craig Peters before the game and stay connected with in-game updates.
Vikings Playbook (digital version)
The Vikings Playbook cover features Eric Kendricks. Become a guest as Eric and his wife Ally revisit their July 2 wedding in Napa, California.
A digital version of the Playbook is available for all at vikingsplaybook.com and in the mobile app.
You can view web version of the cover story here or within the book at the above link.
Can't catch this one live or attend in-person? NFL+ and NFL+ Premium have you covered.
Getting to U.S. Bank Stadium
Vikings.com/stadium includes information regarding health and safety protocols, parking, tailgating, rideshare and public transit options. It also includes an A to Z guide, maps, and information about the NFL's bag policy and the fan code of conduct.
Among the helpful information on that page is a reminder that U.S. Bank Stadium now only accepts cashless payments.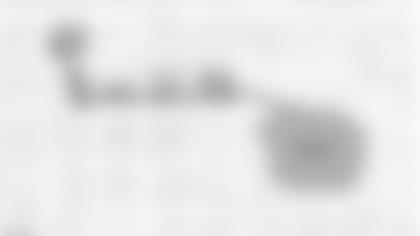 Health & Safety Protocols
ASM Global – U.S. Bank Stadium's management team – continues to execute its VenueShield program, ensuring the facility is clean and certified at the highest standards of health and safety. VenueShield focuses on six key components of venue management best practices for health and safety and is specialized for sports and entertainment facilities. VenueShield's environmental hygiene program specifies protocols for disinfection of surfaces, enhanced cleaning methods and applications, and infection control plans.
The Vikings, ASM and the MSFA also implement extensive cleaning, disinfecting and sanitization measures on game days and adhere to guidelines set forth by the CDC and the Minnesota Department of Health. All high-touch surfaces throughout the stadium — including seats, railings, food and drink surfaces, elevators and escalators — are cleaned, disinfected and sanitized before, during and after games. Hand sanitizer locations are located throughout U.S. Bank Stadium, including at entrances, concourses, premium areas and restrooms.
U.S. Bank Stadium offers a clean and safe environment for guests through the virus-fighting protection of a bi-polar ionization system, which is installed in every air handling unit in the venue. This state-of-the-art technology actively contributes to better health by restoring indoor air to its natural state through an ionization process, mitigating or limiting airborne viruses and keeping the air inside the stadium cleaner and healthier. The system installed at U.S. Bank Stadium has been proven in labs to effectively improve indoor air quality. Stadium officials also monitor air flow and take reasonable steps to maximize air exchange.
Downtown Minneapolis/U.S. Bank Stadium Security/Safety
The Vikings and our stadium partners collaborate with multiple law enforcement agencies, including the FBI, Homeland Security, the Minneapolis Police Department and the Hennepin County Sheriff's Department, to ensure the appropriate number of law enforcement officials are on site and that U.S. Bank Stadium and the surrounding areas are safe for Vikings fans, players and staff. Additionally, together with BEST Security, the team contracts with hundreds of security personnel on game days to ensure a strong security presence throughout the stadium. For 2022 night games, fans will see easily identifiable safety ambassadors present throughout several blocks surrounding the stadium and lighting towers will be strategically placed near parking lots and parking ramps. For additional information regarding public safety downtown, please visit the City of Minneapolis, Meet Minneapolis and the Minneapolis Downtown Council web sites.
U.S. Bank Stadium has earned the Ecolab Science CertifiedTM seal. The program combines hospital disinfectants and food-contact sanitizers approved for use against the COVID-19 virus with public health and food safety protocols, training and periodic auditing, giving fans confidence that practices are repeated and checked. Fans will see the Ecolab Science Certified seal displayed in participating areas throughout the stadium. For more information on the Ecolab Science Certified program, visit www.sciencecertified.com.
3M Durable Protective Film
3M™'s clear Durable Protective Film with Antimicrobial Technology is located in various high-touch areas throughout the stadium. The film has 24/7 surface protection with an EPA-registered antimicrobial agent to inhibit growth of harmful bacteria and is specifically designed to withstand repeated cleaning.
Face coverings are not required inside U.S. Bank Stadium. Fans who feel more comfortable wearing them in public settings are welcome to continue using face coverings for Vikings games.
For the safety of all fans, players and game-day staff, if you have tested positive for COVID-19 within five days preceding the game, please stay home. Additionally, if you are experiencing COVID-19 related symptoms or are feeling generally unwell but have not yet received the results of your test, please stay home. Should you begin to feel unwell while at U.S. Bank Stadium, please notify a game-day staff member immediately; appropriate facilities and resources are available as necessary.
Pending unforeseen weather issues, the world's largest glass doors will be open throughout the fall, creating an indoor-outdoor experience and further increasing air flow inside U.S. Bank Stadium.
Proof of COVID-19 vaccination is not required to enter U.S. Bank Stadium.
Delta Vikings Village (outside U.S. Bank Stadium)
The Delta Vikings Village will open at 3 p.m.
It will include the following activities:
Food and beverages available from Aramark at The Longhouse (opens at 3 p.m.) and additional locations throughout the plaza
Bag check (on Park Avenue, just south of 4th Street and north of the Light Rail tracks; open from noon until one hour after the game; cost is $10 per bag)
Autographs by Vikings Legends Robert Tate and Willie Howard from 4:30 to 5:30 p.m.
The Commons (outside U.S. Bank Stadium)
Numerous family friendly activities are planned for The Commons, including the following:
Minnesota Vikings Chuck for Charity
Inflatable games, tailgate games and face painting
A performance by the SKOL Line around 4:30 p.m.
The All Square food truck will be selling food near the Commons
Johnny Holiday, a veteran of the United States Air Force and jazz musician
Sylvia Fowles, a two-time WNBA Finals MVP with the Minnesota Lynx and eight-time WNBA All-Star who just played her final game
The theme of the game is Play Football. The NFL Play Football initiative was created to provide opportunities for youth to learn life lessons through the game of football, enabling them to be applied on and off the field.
DJ Ray Mills returns with a set-list composed of players' favorite songs. Based in Minneapolis, Mills has been the mixer on Go 95.3 for the past two years.
Henry Thomas (DT, 1987-94) is scheduled to be interviewed during the game. Thomas recorded a sack and helped Minnesota upset San Francisco as a rookie in the NFC Divisional Round of the playoffs.
Members of the Minnesota Aurora, who play at TCO Stadium and advanced to the USL W championship in the league's inaugural 2022 season, will be recognized.
Youth flag football scrimmage featuring fourth-graders with the Champlin Park Rebels
More than 400 Junior Cheerleaders will perform alongside the Minnesota Vikings Cheerleaders. The MVC Junior Cheerleaders program is designed to promote confidence, hard work, leadership and FUN among youth 3 to 14 years of age.
The following Vikings Legends plan to sign autographs from 4:30 to 5:30 p.m.
Polaris Club — Autry Beamon
Little Six Club — Mistral Raymond 
Hometown Heroes Presented by U.S. Bank
During each home game, U.S. Bank and the Minnesota Vikings will recognize individuals who have helped make our community a better place. The program honors individuals who have gone to extraordinary measures to make positive differences in the community.