EAGAN, Minn. — The Vikings and 49ers defenses closed the joint practices between the teams Thursday without allowing a point.
The teams split to proceed through a 2-minute situational drill that began at the offense's 25-yard line with 1:50 remaining and the defenses leading 24-20.
After a short completion from Marshall native Trey Lance to Deebo Samuel opened San Francisco's drive for the Niners first-team offense, Danielle Hunter zipped through the line to record what would have been a sack.
Officials whistled the play dead before Harrison Smith picked off the pass.
Lance extended the drive on the following play with a pass to George Kittle that advanced the ball to midfield.
Cornerback Cameron Dantzler broke up the next pass, and Brandon Aiyuk dropped a short one on second-and-10.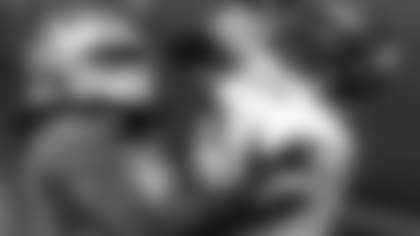 Lance completed a pass to Kittle on third-and-10, but it was ruled that Jordan Hicks would have recorded a sack before the ball got away.
On fourth down, Lance connected with Samuel for about 30 more yards, but the drive stalled and the clock ran out after three more plays.
The Vikings second-team defense closed out a drive led by Brock Purdy when Josh Metellus broke up a pass intended for Willie Snead IV on fourth down. Nate Hairston quickly dove and secured the football before it hit the turf. Metellus and Hairston were mobbed by teammates.
The Vikings first-team offense drove more than 70 yards, with more than 30 of the damage occurring on a pass from Kirk Cousins to Justin Jefferson. The third-year receiver got matched up against linebacker Dre Greenlaw and won his matchup by avoiding a jam from the linebacker. Jefferson was forced out of bounds inside the defense's 5-yard line, which is where the ball was spotted.
Cousins followed with a pass to Alexander Mattison, where it looked like the running back reached the end zone, but he was marked shy at the 1. Second-and-goal was an incompletion, and third-and-goal was a throwaway.
Fourth-and-goal was a pass attempt to Johnny Mundt that fell incomplete.
Sean Mannion worked with the second-team offense, but the unit was unable to convert a fourth down with a short pass to Zach Davidson.
Vikings guard/center Chris Reed, guard Jesse Davis, running back Ty Chandler, cornerback Parry Nickerson, receiver Dan Chisena and defensive lineman Jullian Taylor did not participate.
Receiver Blake Proehl and linebacker Ryan Connelly remain on the Active/Physically Unable to Perform list.
Head Coach Kevin O'Connell said Reed is dealing with an elbow injury, Chandler had a "little bit of a rolled ankle," and Nickerson suffered a lower-leg muscle "kind of tweak" while making a red zone interception in Wednesday's practice. O'Connell said the Vikings were trying to have Chandler and Nickerson back by Saturday's game.
Here are three observations from Thursday's session presented by Minnesota Eye Consultants, the Proud LASIK Partner of the Minnesota Vikings:
The situational drill wasn't the only time Thursday that Minnesota's defense did well.
Danielle Hunter was super sharp, and Za'Darius Smith had a nice rep against 49ers LT Trent Williams during a 1-on-1 pass rushing drill.
Hunter and Smith showed nice disruption and pressure at multiple points during team periods, as well.
Dantzler made a solid play in run support, and so did nickel back Chandon Sullivan, who stymied a tricky look from San Francisco.
Armon Watts generated a nice pressure with the first-team, and D.J. Wonnum recorded a sack with the second team.
Patrick Peterson also recorded an impressive pass breakup on a pass over the middle.
The offenses worked on some second-and-10s, and Cousins delivered some explosive plays with passes down the field.
He connected with K.J. Osborn for about 25 yards and followed with an enthusiastic fist pump.
Cousins also gained about 30 on a pass to Adam Thielen and then 35 more or so with a deep one to Jefferson.
The longest pass play of the day, however, occurred on one of the shortest throws — a screen pass to running back Bryant Koback thrown by Kellen Mond on a play that began at the offense's 44-yard line.
Koback secured the pass and found ample running room to let him turn on the jets.
Several teammates, involved on the play or not, ran down to congratulate Koback.
3. O-line combos switch a bit
Ed Ingram was again back with Minnesota's first-team offensive line on Thursday.
Minnesota kept the remaining four of the offensive line the same, lining up LT Christian Darrisaw, LG Ezra Cleveland, C Garrett Bradbury and RT Brian O'Neill with Ingram.
With Jesse Davis, who started at right guard for the Vikings Sunday against the Raiders and lined up at left guard with the second unit on Thursday, out, the Vikings moved Blake Brandel from tackle to right guard with the second group. Minnesota put rookie Vederian Lowe at right tackle with the second and third teams.
LT Olisaemeka Udoh and C Austin Schlottmann stayed in their spots with the second team, and Kyle Hinton moved from right guard to left guard.
The third team was Timon Parris at left tackle, Schlottmann at left guard, Josh Sokol at center, Wyatt Davis at right guard and Lowe.