Adam Thielen's stellar 2018 season earned him a second straight trip to the Pro Bowl.
And a second consecutive appearance NFL Network's Top 100 Players list.
The Vikings wide receiver was unveiled as the No. 33 overall player on the list on Sunday night as the show counted down the players in the 40-31 range.
Thielen was asked if any plays stood out to him from his 2018 campaign.
"Nah, none really come to mind. I haven't made too many plays," said the modest Thielen, a Minnesota native.
But he then recalled the insane catch he made in Week 8 against New Orleans where he caught a pass behind the head of Saints defensive back P.J. Williams.
"The only one that really comes to mind is against the Saints where the guy was all over me and I went over his head and grabbed it on the other side of his body," Thielen said. "That's really the only one I can think of."
It was another season of highlight-reel catches for No. 19, who ranked 36th on the list a year ago, as he set career highs in 2018 with 113 catches for 1,373 yards and nine touchdowns.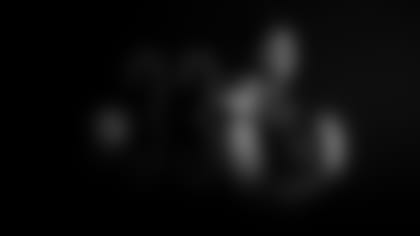 Thielen also set an NFL record by recording at least 100 receiving yards in the first eight games of the 2018 season, and set a Vikings franchise record by tallying nine total such games this past season.
"He eclipsed the record that Randy Moss held for the most 100-yard games by a Viking wide receiver," said Lions defensive tackle Mike Daniels. "Randy Moss … you got Moss'd … one of the greatest of all-time.
"Adam Thielen has broken the record that Randy Moss held," Daniels added. "Yeah, Adam Thielen is legit, man."
"At first, I don't think he was getting the respect he deserves because he didn't pass the eye test," said Bears cornerback Prince Amukamara. "But he passed the stat test."
Said New England's Matthew Slater: Nine 100-yard games is pretty incredible."
Thielen's peers around the NFL also praised his precise route running ability, and cornerbacks noted that he can be slippery on the field.
"Adam has always been a great route runner," said Vikings cornerback Xavier Rhodes. "He does a lot of misdirection where you thinking he's going one way, he it's the total opposite."
Added Packers wide receiver Davante Adams: "Adam Thielen is one of my favorites in the league. I have a lot of respect for that guy."
Fellow wide receiver Stefon Diggs recalled a touchdown against the Lions where Thielen changed up his designed route to find the end zone.
"Certain things come up in the game where you have to improvise," Diggs said. "That shows you how smart he is."
Thielen is the fifth Minnesota player to be featured on the annual list, which is created from players' votes.
Wednesday night's list began with Eagles tight end Zach Ertz at No. 40, followed by Bears defensive tackle Akiem Hicks, Chargers wide receiver Keenan Allen, Jets safety Jamal Adams and Chiefs defensive tackle Chris Jones.
Adams was up next, followed by Chargers running back Melvin Gordon, Thielen and Rams quarterback Jared Goff, with Chargers safety Derwin James closing out the list.