Add two more Vikings — a pair of offensive playmakers — to the NFL's Top 100 list.
Stefon Diggs and Kirk Cousins both appeared on Wednesday night's rankings, which unveiled the 71-80 range of the league's top players. The annual list is determined by players' votes across the league.
Diggs came in at No. 73 on the list after he set career highs with 102 receptions for 1,021 yards and nine touchdowns in 2018. He was ranked 65th in the 2018 edition of the list.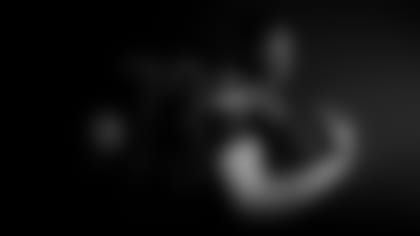 Cousins, who developed a quick connection with Diggs during their first season together in Minnesota, said he enjoys the dedication and work ethic Diggs brings to the team on a daily basis. Plus, Cousins added, Diggs is a bona fide game-changer.
"He's a top 100 player in the NFL. Period," Cousins told Vikings.com of Diggs, who made his second straight appearance on the list. "Just athletically what he can do and how he can change the game with his quickness, his suddenness, his strong hands … he's dynamic running the deep route and dynamic with handoffs in the backfield.
"He's a special player and he's proven that time and again," Cousins added. "I don't think there will be any shock to people that he's a top 100 player. I'd love to see him become a guy who is top 50, top 25, top 10 … because he certainly has that kind of potential, and we as an offense and a team have to have success and win games for that kind of thing to happen."
Diggs' fellow wide receivers around the league also had plenty of praise for the former fifth-round pick.
"I love Diggs … he's a big play waiting to happen," said Packers wide receiver Davante Adams. "He has great footwork and he's a great route runner."
Added Rams wide receiver Robert Woods: "I knew he was good, but I didn't know he was that good. That type of quickness and separation makes you a dangerous receiver in this league."
Cousins himself was ranked 78th on the list after his first season in Purple. Cousins threw for 4,298 yards with 30 touchdowns and 10 interceptions in 2018, completing 70.1 percent of his passes while totaling a passer rating of 99.7.
Cousins, who was ranked 94th on last year's edition, made his fourth straight appearance on the list.
"It's an honor, especially if it is truly voted on by your peers. I think that means more than anything, " Cousins told Vikings.com. "I'd love to play where we're talking in future years that I've moved up, but I think it's a reflection, too, of a great organization and teammates around you.
"They only way I could even be considered for a list like that is because I have teammates playing at a high level and coaches that are putting me in a position to have success," Cousins added.
After one season in Purple, it's clear Cousins has the support of his teammates in Minnesota.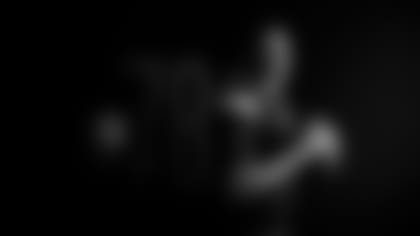 "He brings that fire. If you look at my face, I'm always locked in on him. It's amazing to watch," Diggs said. "Playing the quarterback position is hard enough, but a guy that brings that energy and that moxie that you like … I love playing with him."
Added defensive end Danielle Hunter: "I feel like he brings a lot of leadership. He motivates guys and is like, 'Follow me and watch what I do.' "
Said wide receiver Adam Thielen: "He's a guy that wants to be great and takes advantage of every opportunity."
Cousins was lauded by his peers for the passion and energy he brings to the field each week.
"I think with him, it's just his tenacity throughout any given game," said Packers linebacker Blake Martinez, whose defense gave up 767 passing yards and seven passing touchdowns by Cousins in two games during the 2018 season.
Wednesday night's list began with Ravens running back Mark Ingram at No. 80, followed by Bengals defensive tackle Geno Atkins, Cousins, Titans left tackle Taylor Lewan and Woods.
Panthers defensive tackle Gerald McCoy was up next, followed by Cowboys linebacker Leighton Vander Esch, Diggs and Eagles center Jason Kelce, with Jets linebacker C.J. Mosely closing out the list.