MINNEAPOLIS — Thielen Foundation on Tuesday announced it is pledging a $1 million dollar donation which will be shared between eight different Minnesota-based nonprofit organizations.
For the second time in 10 months, Thielen Foundation is making a significant donation to the children and people of the Minnesota community. In December 2021, the organization founded by Vikings receiver Adam Thielen and his wife Caitlin donated a gift of $375,000 to 11 separate organizations throughout the state of Minnesota.
At the heart of these gifts is Thielen Foundation's mission, which is founded on serving, educating and inspiring those in need to achieve their full potential.
The all-around vision and proficiencies of these eight specific organizations include everything from mental health care to academic and athletic programming to mentoring to spiritual guidance to nutrition and physical wellness and more for youth. These are all causes that Thielen Foundation has fully supported since its inception four years ago.
"The partnership organizations that we are supporting with these gifts have established programs, networks and staff that perfectly align with Thielen Foundation's mission, and our donations allow us to positively impact the lives of many youth immediately," Thielen Foundation Executive Director Amy Sinclair said. "We will be working with each organization to utilize the funds in a specific immediate need area for those they serve. We are honored to stand alongside such competent organizations that are equally committed to helping local youth reach their full potential."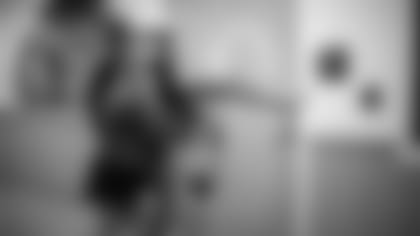 The following organizations will receive funding from the million-dollar gift:
V3 Sports ($250,000) — Promotes health, wellness, equity and opportunity through fitness and water safety
Nexus-Gerard Family Healing ($150,000) - Nexus-Gerard Family Healing is part of Nexus Family Healing, a national nonprofit network of mental health agencies with more than 50 years of restoring hope for thousands of children and families through mental health services. We use innovative, personalized approaches to heal trauma, break cycles of harm and reshape futures. We believe every child is worth it — and every family matters.
Children's Minnesota Hospital ($100,000) — Supports children's health through care, research and education
Urban Ventures ($100,000) — Reduces opportunity gaps in academics, nutrition and other resources
Second Harvest Heartland/Minnesota Central Kitchen ($100,000) — Reduces food insecurity
The Salvation Army, Twin Cities ($100,000) — A faith-based, comprehensive approach to meeting human needs
Masonic Children's Hospital ($100,000) — Thielen Foundation directly supports the hospital's behavioral health unit
Northside Achievement Zone ($100,000) — Strives to end generational poverty and build a culture of achievement in North Minneapolis
"In the end, our mission stems directly from Adam and Caitlin, and ultimately it is their generosity and consistent commitment to the Minnesota community that allows Thielen Foundation to make this donation — we are so thankful to be able to carry out their vision to positively impact many people and children, especially during the holidays," Sinclair added.
Urban Ventures President and CEO Dave Hawn expressed his appreciation.
"Thielen Foundation has been incredibly generous to Urban Ventures and our community," Hawn said. "This gift will allow Urban Ventures to outreach to our community in new ways through athletics and other wellness activities, and we will build new and deeper mentoring relationships with youth in our community."