EAGAN, Minn. — Vikings receiver Blake Proehl has been selected as Minnesota's 2022 Ed Block Courage Award recipient.
The award was created in honor of the former head athletic trainer of the Baltimore Colts, and it annually recognizes one player from every NFL team who exemplifies commitments to sportsmanship and courage.
Recipients are selected for their ability to overcome adversity on and off the field while making positive community impacts through service.
Proehl, who is on Minnesota's practice squad, certainly fits the bill in every aspect.
He initially joined the Vikings in 2021 as an undrafted free agent out of East Carolina. Proehl impressed his teammates and coaches early on, showing flashes during minicamp and training camp before suffering a torn ACL during a joint practice with Denver.
Proehl's rookie season was cut short by what was deemed a "significant" injury, and he underwent surgery and immediately tackled a lengthy rehab process.
He often was spotted buzzing around Twin Cities Orthopedics Performance Center on an electric scooter before graduating to crutches and then simply a leg brace. When not in the training room, Proehl was outside watching the team practice or working out in the weight room.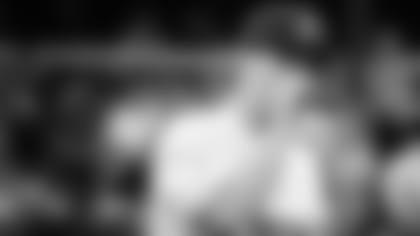 A three-sport athlete growing up, he used music as an "outlet" – something Proehl never put any work into but deeply enjoyed and saw as a stress reliever. But when people overheard him and offered compliments on his voice, he brushed them off.
It wasn't until landing on Injured Reserve that Proehl dived deeply into music. Those initial days following the injury, he explained, were dark.
"It was really, really hard because this is something I've dreamed of since I was a kid, and I've worked so hard toward it. It was my dream to play in the NFL," Proehl explained last fall. "So I finally get here, doing well … and then obviously this happened. I'd be lying if I said I was just totally fine. It was really, really tough.
"But I'll tell you what made it so much better: the people here in the building," he continued. "[The Vikings] organization is just amazing, and I wouldn't have dealt with it the same without these people. My teammates, trainers, coaches, just the staff in general. It's such a great place, and without them, I definitely would not be doing as well as I am."
With the help of music, his teammates and his trainers, Proehl worked his way back to the field.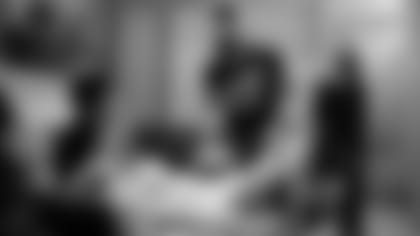 At one point, he didn't know if he'd ever run again; but on Oct. 5, a little over a year after his injury, Proehl was designated to return to practice. On Oct. 17 he was activated off Injured Reserve, and the Vikings signed him to the practice squad the following day.
Proehl's journey has inspired coaches and teammates alike, including Vikings receiver K.J. Osborn.
"Blake attacked the rehab process really well," Osborn said. "I mean, for a rookie coming to the NFL, getting a chance to live his dream, and then to have to face that type of injury – that can be tough on anybody, so I'm sure it was tough for him in the beginning. But he attacked it full-force, and it was great to see him in the training room and see him progress … see him running on the side to eventually make it back out there on the field.
"He's a great talent," Osborn continued. "As soon as he stepped back onto the field, he started making plays, and we were all really excited to see that. He has a great personality in our receivers room."
Since returning from his injury, Proehl has continued to create music and combine his passions for good.
The receiver recently joined Vikings safety Camryn Bynum at M Health Fairview Masonic Children's Hospital, where the teammates and two friends fielded requests and performed holiday songs for the young patients.
"I found my voice through my injury, in a time where I felt like I didn't know my purpose and where I was headed," Proehl said. "Music was such a healing part of my journey … whether it's singing a song, playing a guitar, music in general is just a gift."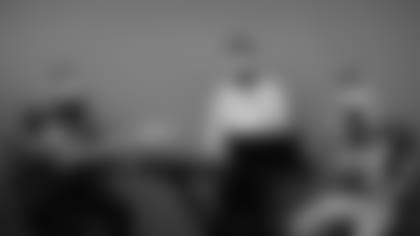 Vikings Ed Block Courage Award Winners