Matt Asiata was walking his puppy, Laker, when he got the phone call.
The former Vikings running back looked down at his phone, saw it was his sister calling and considered letting it roll to voicemail. He'd have time to call her back later.
But he answered. And the sound of his sister screaming reverberates in his memory to this day.
Matt struggled to comprehend what was going on, urged her to slow down and explain. Had something happened to their mother?
"Fatboy got shot," she finally managed to get out.
A wave of nausea washed over Matt. His son Ephraim, who'd affectionately been nicknamed "Fatboy" by his loved ones at a young age, was just 15 years old. Maybe it was a mistake. Maybe it wasn't him.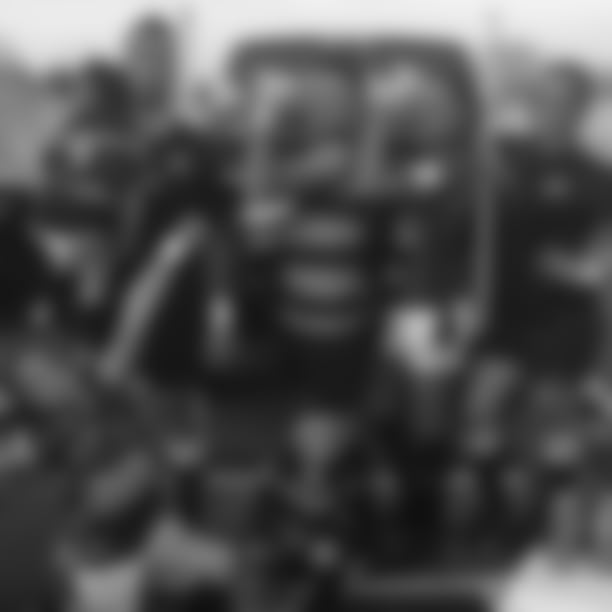 As news would later be released, Ephraim was one of three teenagers shot outside Hunter High School in West Valley City, Utah, on Jan. 13, 2022. Paul Tahi, 15, and Tivani Lopati, 14, Ephraim's close friends and football teammates, both were killed.
Matt remembers frantically tugging at Laker's leash, urging the tan-and-white pit bull pup to run behind him up the hill toward the Asiata home.
"I'm calling my wife, telling her to come pick me up. She was confused, kept asking, 'For what? What happened?' "
Matt drove himself and a distraught Tangi to the hospital which, under normal circumstances, is a 30-minute drive.
"I got there in probably 10 minutes," Matt said. "It was crazy – every car in front of me was just moving over into the righthand lane. My lane was open all the way to the hospital."
He and Tangi pushed past security into the emergency room, where they finally saw Ephraim. Doctors had just put in a chest tube; he was "out of it," recalled Matt, but conscious.
As doctors rolled Ephraim down the hall to the operating room, Matt yelled after him.
"I was just calling his name super loud, and I was telling him, 'Hold on. Don't leave us.' At the same time, I'm crying, I'm trying to hold my wife," Matt said. "But we did see his eyes wide open, so at that time we're like, 'OK, he's fine. He's gonna be good.' "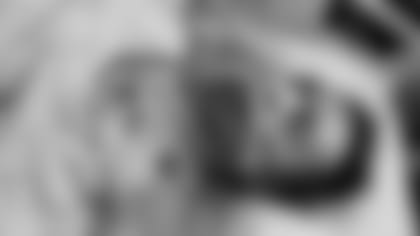 Unfortunately, Ephraim was anything but.
The 14-year-old gunman had used a hollow tip bullet that struck Ephraim on his right side, between his ribs; the bullet exploded after impact, sending fragments into every major organ. Surgeons spent seven hours simply trying to find and remove each tiny piece.
Ephraim's liver, small intestine and pancreas underwent the most trauma. He lost half of his liver, which in turn put additional stress on a badly damaged pancreas. Doctors were unable to salvage what was left of the small intestine, instead resorting to removing the entire organ.
"Later that day, the doctors came back and told us that they had reached out to multiple surgeons and specialists around the nation and came back with one option that might be able to temporarily help him," Matt explained. "He was literally a test run for everything they came up with because they had never had a situation like his before."
Doctors gave Ephraim a 1-percent chance of survival.
One percent. It's a number Matt will never forget hearing.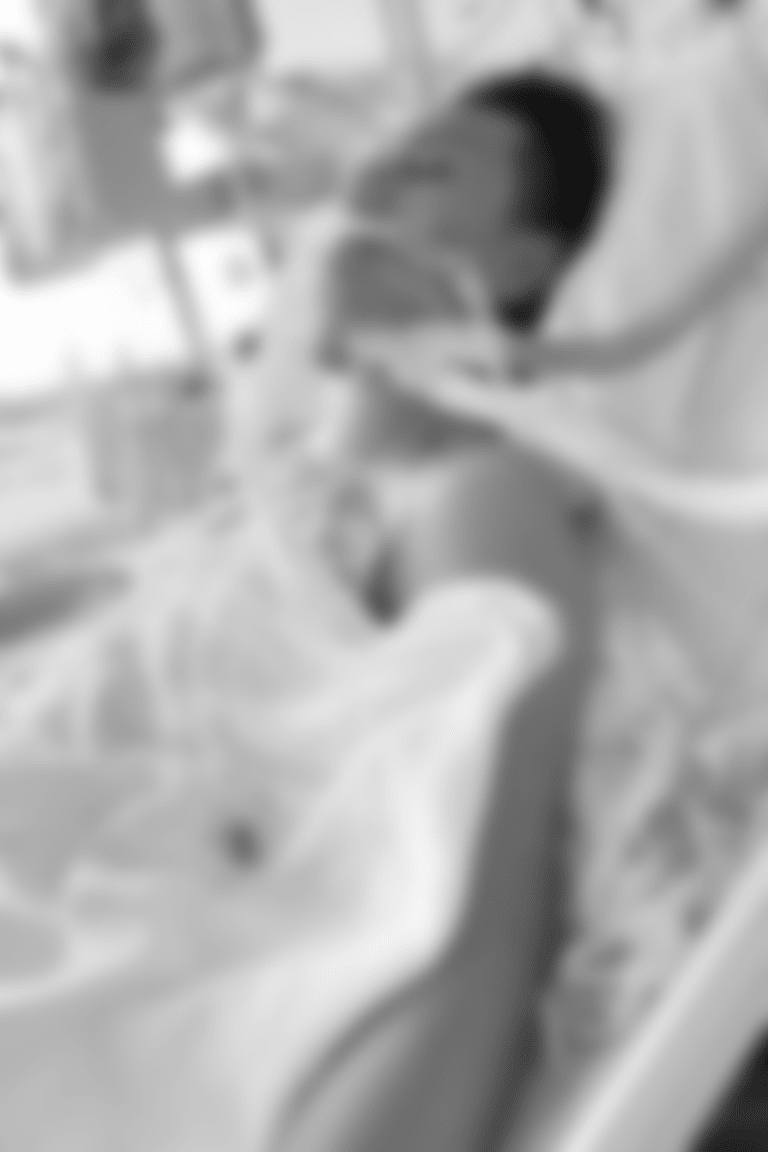 "We were actually told to say our goodbyes that morning," said Matt, noting that he and Tangi had their daughters, ages 18 and 14, visit Ephraim but opted against telling them the bleak outlook.
"We started crying, and I'm asking the doctors, 'There's nothing else you can do?' They told us, 'We're trying our best to keep him alive.' I was begging them. I was saying, 'Do whatever you've gotta do to keep our son with us,' " Matt recalled. "They're straightforward with patients. They said, 'We're going to see how he reacts to this surgery.'
"It was bad news after bad news after bad news," he added. "But we kept the faith. We kept praying our butts off. For some reason, Fatboy just started to recover – every surgery he had, he was starting to recover, starting to move a little bit, and then he'd go back into surgery, come back out … improving, improving."
In the midst of Matt's devastation, deep down he willed himself to believe Ephraim would somehow survive.
What doctors would later tell him continues to leave him in awe.
When paramedics first brought Ephraim into the hospital that day, doctors assumed by looking at him that he was somewhere between 18 and 21 years old, due to his muscle mass.
"They said he was built like a man … and that how he was built saved his life. He was a hairline away from dying from the bullet," Matt said.
When Matt played for the Vikings from 2012-16, a young Ephraim watched him train during the offseason ahead of OTAs and training camp. Ephraim soon took after his father, learning basic tackling drills and footwork a full year before he even was eligible for tackle football.
From playing Little League football in Shakopee, to moving back to Utah and excelling as an edge rusher at Hunter High, Ephraim has followed Matt's training advice and direction.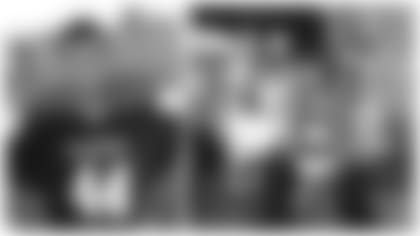 "All along, the time I'd been making him work out, it wasn't for football," Matt emphasized. "It was to survive this. That gave me such a different perspective on why I'd been training him. I thought it was for football; but 'the guy upstairs,' our Heavenly Father, He was like, 'OK, you're [preparing] just for this incident.' "
Tangi and Matt have been together since junior high, and together they've built their family of seven. Eight, if you count Laker.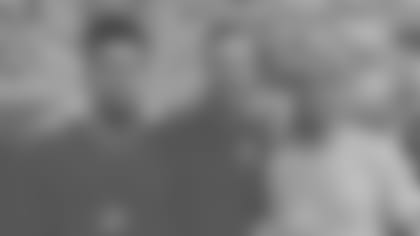 Athletics have always played a major role in their close-knit nucleus. As Ephraim has followed his dad's football journey, his younger brothers Henry (7) and Jordan (8) have already started to do the same. Ioana and Shawnee excel on the volleyball court and the rugby field, respectively.
"It's been a blessing, just watching all of our kids in sports," Matt said. "Having been a professional football player, it's overwhelming just seeing your kids watch you as they grow. They just want to follow in your footsteps and do their best to represent the last name on our backs. It's just overwhelming."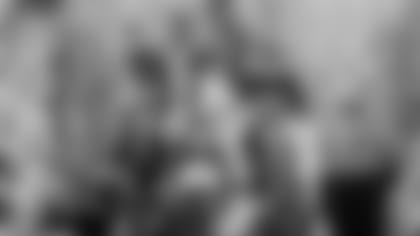 Matt hopes his children look up to him the way he did to his father, Pete, who was killed in a tragic accident in 2013.
"Everything came from my dad. How understanding he was, how humble he was, how sweet he was," Matt reflected. "My wife and I just try to [emphasize to our kids about] having a smile on your face and being humble and representing your name to the fullest.
"My book is done. I closed my book, and now it's time to help write our kids' stories," he continued. "The things we've taught them are important. Those small things like saying thank you, saying please, being helpful in class and doing the stuff not all kids do. It's just being nice and being respectful. … You can play football, you can have a great talent, but that talent doesn't matter if your actions don't show up.
"That's the thing we try to harp on with our kids: respect yourself, respect others, use the ability God gave you and ride with it," Matt added. "And we're just gonna support them as much as they can."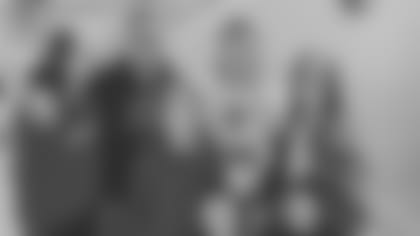 When Ephraim was shot, Matt suddenly found himself supporting his son in a way he'd never imagined.
"Football was totally out of our mind. I said, 'I just want him here with me. I want him alive,' " Matt said. "And that was it."
He and Tangi never left Ephraim's side as he fought to recover, undergoing operation after operation. For 27 straight days, at least one parent was at the hospital 24/7.
Ephraim also had the support of Matt's former Vikings teammates – including C.J. Ham, Eric Kendricks and Anthony Barr – who sent encouraging videos and their well-wishes. Vikings Owners Mark and Zygi Wilf and former Vikings General Manager Rick Spielman also reached out to the Asiata family during the difficult time.
"Plus, I had probably over a thousand messages on my phone that I didn't check," Matt admitted with a chuckle.
Ephraim never took a day off from recovery, even wanting to work out from his hospital bed as he regained strength. At one point, the Asiatas' oldest daughter Ioana posted a video of her brother doing an incline dumbbell chest press from his hospital bed, while Matt did push-ups nearby.
"He told me, 'Let's do it.' He wanted to," Matt said. "I told him, 'We don't have to work out. Your body needs to rest,' and he's like, 'No, I'm good. Let's work.'
"Tangi and I kind of worked as a team," he added with a smile. "When it's time to work out, it's me and my kids. But when it's time for homework and school things, it's her time."
Matt recalled the first time Jordan and Henry saw their older brother after the shooting. Ephraim had gained enough strength for a quick visit to the hospital courtyard, and the family reunion prompted a variety of emotions.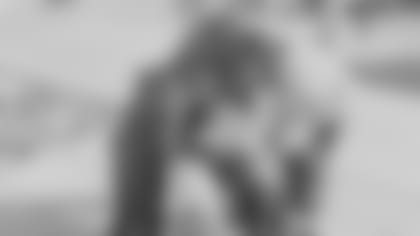 Tears wet Matt's cheeks for the umpteenth time as he watched the little boys' reaction.
"They really look up to him. Fatboy is their Superman," Matt said. "Seeing their Superman skinny, no muscles, with tubes in his body – they were crying. But they also were so happy. My wife and I were so happy."
"We couldn't spend a ton of time outside because of his depleted immune system," Matt added. "But it was a good visit for our babies."
Ephraim's initial trip home occurred nearly a month after he first entered the hospital.
Additional hospital stays occurred over the following weeks, with Ephraim facing infections and additional hurdles. But he met each with an immense strength, and when home, he continued to rehab.
Because of his small intestine being removed, the formerly hardy-eating teenager relied on a feeding tube and "mastered" the art of eating, chewing and then spitting out foods he missed, such as steak. Doctors told the family that Ephraim would need a new intestine – a transplant need that typically takes 5-10 years of waiting before a match is located.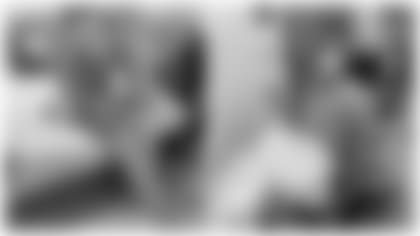 The Asiatas got the phone call after three months.
"We FaceTimed my son, who was resting on the bed, and we told him, 'Hey, wake up. Dude, we just got a call,' " Matt said. "He got up, energized, and he's like, 'Let's go. I'm ready to go.' "
The family traveled to Nebraska for the operation, before which Ephraim asked his surgeon to be straightforward with him: Would he ever play football again?
"That was the only question he had – if he was going to be able to play again," Matt recalled, noting that a contact sport was out of the question pre-transplant. "The surgeon told him, 'You'll have no limits.' After he heard that, his eyes lit up. He got the surgery, and he was ready to roll. He was already motivated to make a comeback."
During that life-changing surgery, Ephraim received a full small intestine transplant, as well as a liver and pancreas transplant.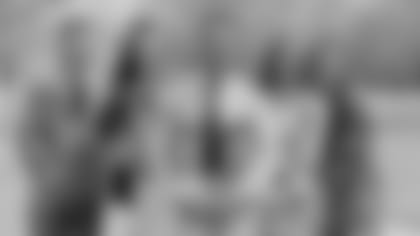 Ephraim's life will be forever impacted by the shooting. In addition to the physical damage suffered that day, Ephraim has faced the heartache of losing his friends and emotional repercussions of such a significant trauma. He will be on medication for the rest of his life, and his diet parameters have drastically changed.
But Ephraim hasn't allowed this tragedy to define him. Rather, he's thankful to be a miracle that's defied all odds.
"He's really moving right now, like nothing's happened," Matt said.
Just over a year ago, Matt and Tangi didn't know if they'd ever see their son again. Now he's preparing to play his senior football season. Ephraim already has scholarship offers from Utah, Wisconsin and BYU, and he has visits lined up with other programs.
"We're taking it all as it comes. Just enjoying the experience," Matt said. "Just day by day. Practicing and going to school. He's a really smart guy – a 4.0 student. That's from his mom's side.
"I tell him sometimes, 'Football is the last thing on my mind. There are other ways to make money and be successful," Matt added. "But he tells me, 'Dad, I want to play.' "