EAGAN, Minn. — As part of the NFL's celebration of its 100thseason, Vikings.com is producing 10 different top 10 lists over the course of the 2019 season to help commemorate 100 special moments in franchise history. We'll cover legendary players, rivalry games and miraculous moments alike.
The previous entry in the series might have to make way for the most-recent time the Vikings took the field when Minnesota became the first team in 100 NFL regular-season or playoff games to erase a 20-point halftime deficit in defeating Denver on Nov. 17.
That approach isn't advised this week in Seattle against a Seahawks squad that is 55-0 when leading by four or more points at halftime since 2011.
Steve Hutchinson, who began his career as a first-round pick of Seattle in 2001 and joined Minnesota as a free agent in 2006, inspired the creation of this list and its timing. The seven-time Pro Bowler (four selections as a Viking) and five-time First-Team All-Pro (three designations with Minnesota) is a modern-era finalist for the 2020 Pro Football Hall of Fame and part of an extensive pipeline of players who have suited up for both franchises.
Hutchinson landed at second on this list behind Hall of Famer Cris Carter through a voting process in which Vikings.com's Eric Smith , Lindsey Young and I awarded 10 points for a first-place vote, nine points for second place, and so on.
We did not include undrafted rookie free agents, players acquired through a trade or any that were initially drafted by Minnesota that first played in the USFL. We also did not include any current Vikings who joined the team as free agents.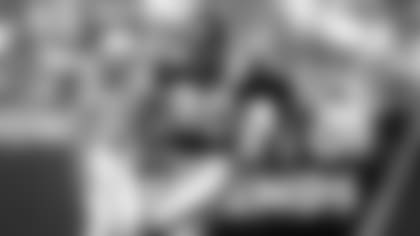 1. Cris Carter — 30 points
Vikings seasons: 1990-2001
Pro Bowls with Vikings: 8 (1993-2000)
First-Team All-Pro selections with Vikings: 2 (1994, 1999)
Vikings franchise record holder with 1,004 receptions; 12,383 yards, 110 receiving touchdowns
Ranks second in franchise history with 670 points
Led NFL with 122 receptions in 1994 and in touchdown catches three times (17 in 1995, 13 in 1997, 13 in 1999)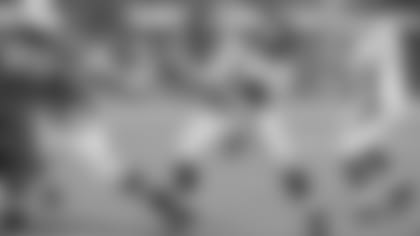 2. Steve Hutchinson — 26 points
Pro Bowls with Vikings: 4 (2006-09)
First-Team All-Pro selections with Vikings: 3 (2007-09)
Started all 89 regular-season games played
Totaled just eight penalties in six seasons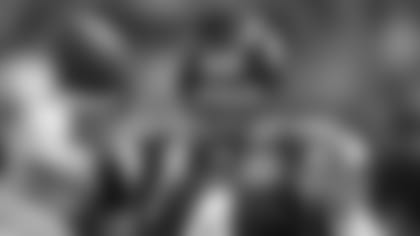 3. Brett Favre — 23 points
Pro Bowls with Vikings: 1 (2009)
Started 29 of 29 regular-season games played with Vikings, going 17-12
580-of-889 passing for 6,711 yards with 44 touchdowns against 26 interceptions for a passer rating of 92.2
Led Vikings to NFC Championship after the 2009 season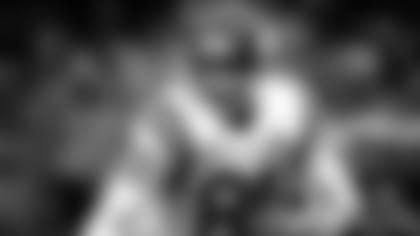 4. Anthony Carter — 22 points
Pro Bowls with Vikings: 3 (1987-89)
Started 125 of 133 regular-season games
Recorded 478 receptions for 7,636 yards and 52 touchdowns
Led the NFL with 24.3 yards per reception in 1987
Set Vikings postseason record with 227 receiving yards in one game to fuel upset of 49ers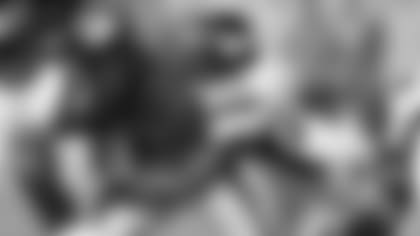 T5. Antoine Winfield — 17 points
Pro Bowls with Vikings: 3 (2008-10)
Started 115 of 119 regular-season games with Vikings
21 interceptions, 6.5 sacks, 56 pass breakups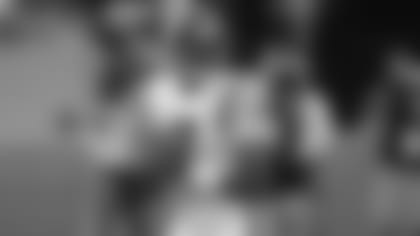 T5. Randall Cunningham — 17 points
Pro Bowls with Vikings: 1 (1998)
First-Team All-Pro selection with Vikings: 1 (1998)
Started 23 of 27 regular-season games, going 16-7
Completed 427 of 713 passes (59.9 percent) for 5,680 yards with 48 touchdowns against 23 interceptions for a passer rating of 94.2
Led Vikings to NFC Championship after the 1998 season
7. Pat Williams — 13 points
Pro Bowls with Vikings: 3 (2006-08)
Started all 93 regular-season games with Vikings
Five forced fumbles and 7.5 sacks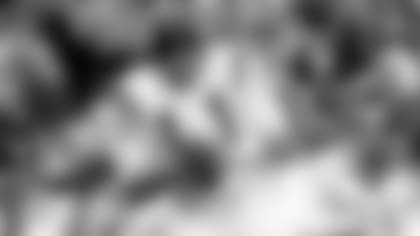 Pro Bowls with Vikings: 1 (1969)
Started 38 of 40 regular-season games with Vikings, going 23-12-3
351-of-699 passing (50.2 percent) for 4,807 yards with 37 touchdowns against 47 interceptions and a passer rating of 62.2
Tied NFL record with seven passing touchdowns in one game (1969)
Led Vikings to 1969 NFL Championship and Super Bowl IV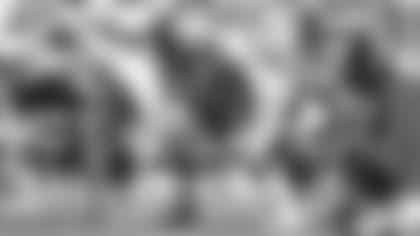 9. Jeff Christy — 3 points (a tiebreaker was held)
Pro Bowls with Vikings: 2 (1998-99)
Started 92 of 101 regular-season games with Vikings
10. Visanthe Shiancoe — 3 points
Started 66 of 80 regular-season games played
208 receptions for 2,424 yards with 24 touchdowns
Other notable free agents include the following: Gary Anderson, Mitch Berger, Corey Chavous, Jack Del Rio, Dave Dixon, Jerome Felton, Wally Hilgenberg, Chris Kluwe, Ben Leber, Chris Liwienski, Ryan Longwell, Chris Walsh and Lonnie Warwick