EAGAN, Minn. — As part of the NFL's celebration of its 100thseason, Vikings.com is producing 10 different top 10 lists over the course of the 2019 season to help commemorate 100 special moments in franchise history. We'll cover legendary players, rivalry games and miraculous moments alike.
With the Vikings set for an appearance on Thursday Night Football in Week 8, we're looking at the top 10 Vikings moments in prime time.
For this list, Vikings.com's Lindsey Young, Craig Peters and I awarded 10 points for a first-place vote, nine points for second place, and so on. The maximum number of points for a topic is 30.
Here's how our list played out:
1. Moss, Vikings go off against Packers on Monday Night Football in '98 (27 points)
The Vikings had started 4-0 before they really put the rest of the league on notice with a stellar performance at Lambeau Field.
Minnesota put up a season-high 545 yards of total offense, with quarterback Randall Cunningham throwing for a whopping 442 yards against Green Bay.
His favorite target? Rookie wide receiver Randy Moss, who had a coming out party as he torched the Packers with five catches for 190 yards and two touchdowns.
Cris Carter added eight catches for 119 yards, and Jake Reed had 89 receiving yards and a score in the 37-24 victory.
Minnesota's defense picked off Brett Favre three times, including two interceptions by Robert Griffith, as the Packers quarterback compiled a passer rating of just 30.3.
The Vikings moved to 5-0 in what would be a historic 15-1 season. But the Week 5 win was special because it was the first time the nation got to see Moss and Minnesota's prolific offense at work.
2. Favre leads Vikings over Green Bay on Monday Night Football (26 points)
Favre had seemingly done it all with the Packers — deliver a Super Bowl, win 160 regular-season games and claim three NFL MVPs while with Green Bay.
But when Favre joined the Vikings in 2009 after a season with the Jets, it seemed everyone around the football world tuned into a Week 4 meeting on Monday Night Football at the Metrodome.
According to Sporting News, the game attracted 21,839,000 viewers and had a rating of 15.3.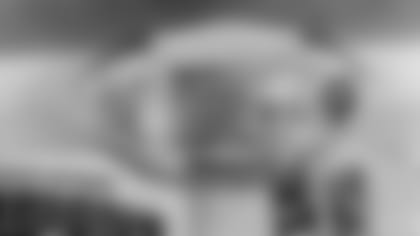 Favre carved up the Packers defense for 271 yards and three touchdowns with no interceptions in a 30-23 Vikings win. His passer rating was 135.3 in the 30-23 win.
Minnesota improved to 4-0 thanks to eight sacks from Minnesota's defense, including 4.5 by Jared Allen. Antoine Winfield also recorded the game's lone interception.
Minnesota's 2009 season included a 12-4 record, an NFC North title and an appearance in the NFC title game.
But few will forget Favre's first-ever game against Green Bay.
T-3. Vikings open U.S. Bank Stadium on Sunday Night Football (23 points)
When the Sunday Night Football broadcast began in Week 2 of the 2016 season, one of the first shots that the viewers at home saw was reporter Michelle Tafoya near the Gjallarhorn with a picturesque stadium in the background.
The Vikings then opened their new digs in the best possible way, with a 17-14 win over their archrivals on national television.
More than 66,800 packed into the stadium for its inaugural game, which included a stingy Minnesota defense and clutch performance from a new quarterback.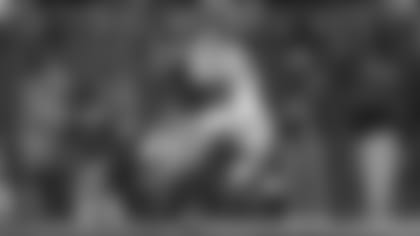 Starting quarterback Teddy Bridgewater was lost for the season with a knee injury 11 days before Week 1, leading Minnesota to acquire Sam Bradford from the Eagles.
He didn't start the season opener — and needed directions to U.S. Bank Stadium — but flourished in his Vikings debut by throwing for 286 yards with a pair of touchdowns and no interceptions.
Kyle Rudolph and Stefon Diggs each caught touchdowns to help offset the loss of Peterson, who suffered a knee injury in the third quarter.
Minnesota's defense had five different players sack Aaron Rodgers in front of a delirious home crowd.
T-3. Vikings claim NFC North with win on Sunday Night Football at Lambeau Field (23 points)
This one was for all of the NFC North marbles. It was Vikings and Packers at historic Lambeau Field in Week 17 with the division title on the line.
Both teams entered the finale with identical 10-5 records. The winner of the Sunday Night Football contest would claim the NFC North, while the other would be a Wild Card team.
Vikings Head Coach Mike Zimmer hadn't beaten the Packers in three tries entering the final game of the 2015 season. Green Bay had scored 96 points in the three meetings, putting a stamp on a recent stretch of dominance that saw the Packers go 10-1-1 in the previous dozen games against the Vikings.
Zimmer's first win against Green Bay was especially sweet, given that his defense limited Rodgers and Co. to 13 points and just two third-down conversions on 15 attempts.
The Vikings led 6-3 at halftime, with one field goal set up by a 41-yard run by Adam Thielen on a fake punt.
Adrian Peterson helped extend the lead with a 1-yard touchdown run in the third quarter. Captain Munnerlyn provided a game-changing play when he recovered a Rodgers' fumble and raced 55 yards for a score and a 20-3 advantage.
Green Bay scored the game's final 10 points to add some drama, but Rodgers' pass on the game's final play was batted down in the end zone by Xavier Rhodes and Anthony Barr.
The win sealed the first NFC North title for Zimmer, who put his hands up and cracked a smile on the sideline before being doused with Gatorade on the frigid January night.
5. Vikings get 1st-ever win on Monday Night Football (17 points)
Monday Night Football debuted in 1970, and the Vikings had their first chance on the big stage in Week 6 against the Rams.
Both teams were NFC contenders at the time, as the Vikings were coming off a 12-2 season in 1969. The Rams had gone 11-3.
Minnesota had also knocked Los Angeles out of the playoffs the previous season with a narrow 23-20 win at Metropolitan Stadium.
The teams met there again in Week 6, with the Vikings coming away victorious again with a 13-3 win.
Minnesota's vaunted defense allowed just 100 total yards and forced five turnovers, including four fumbles.
The Vikings managed just 172 yards against a strong Rams defense, but that included a 17-yard touchdown catch by running back Bill Brown for the game's only score.
Minnesota's current record on Monday night is 29-33.
6. Vikings win '89 NFC Central title in Week 17 (13 points)
The first and only division title for Jerry Burns came in dramatic fashion.
Minnesota entered Week 17 with a 9-6 record ahead of a home game on Monday Night Football against the Bengals, who had played in Super Bowl XXIII the year before.
Burns helped guide Minnesota to a 29-21 win thanks to a pair of Wade Wilson touchdown passes and four field goals from the bare-footed Rich Karlis.
The Vikings jumped out to an early 19-0 lead, but things tightened to a 22-21 in the fourth quarter. Wilson helped seal the deal — and the NFC Central crown — with a 1-yard touchdown pass to Brent Novoselsky in the fourth quarter.
The victory clinched the division and gave Minnesota a 10-6 record. Green Bay finished with the same record but missed the postseason.
7. Vikings snap 7-game losing streak in prime time (11 points)
Playing on prime time had become something of the chore for the Vikings, who had lost seven straight such games heading into a Week 16 game in 2015 on Sunday Night Football.
The Vikings were hosting the Giants on the University of Minnesota campus in late December with playoff implications on the line.
Not only did Zimmer's squad clinch a postseason berth, they also put that prime time losing streak to rest.
Minnesota scored a season-high 49 points with 368 total yards of offense, led by a season-best 218 rushing yards. Adrian Peterson had 104 yards and a touchdown, and Jerick McKinnon added 89 rushing yards and two scores.
Harrison Smith had a 35-yard interception return for a score, as the safety set a franchise record with the fourth pick-six of his career.
The Vikings won again on prime time in Week 17 with the game mentioned above.
8. Vikings top 49ers, claim '94 NFC Central title in finale (9 points)
The Vikings were facing perhaps the NFL's best team in the 1994 regular-season finale, as San Francisco entered with a 13-2 record.
Minnesota was 10-5 and needed a win to get into the playoffs, but the Vikings were also battling with fellow division foes for postseason spots.
Dewayne Washington started the scoring with a 17-yard fumble return for a touchdown and the Vikings never looked back, scoring a 21-14 win over the eventual Super Bowl champions.
49ers quarterback Steve Young only played the first quarter due to San Francisco having the NFC's top seed, but the Vikings took the win nonetheless.
The win earned Head Coach Dennis Green his second NFC Central title in three seasons.
But more importantly, in gave the Vikings the division title in a season where the Lions, Packers and Bears were all Wild Card teams.
9. Carter's heroics propel Vikings to win on Thursday Night Football (8 points)
The game above was only possible due to this game, which featured some heroics from Carter, the future Hall of Famer.
The play was called "The Shoot," and it unfolded with Carter racing for a 65-yard pass from Warren Moon for a walk-off win in overtime on Thursday Night Football.
Carter ran a simple curl before turning up field once getting a signal from Moon. Guarded by linebacker Joe Cain, Carter caught the ball near midfield and managed to stay in bounds.
Carter ended up with nine catches for 124 yards and two scores. Moon, another future Hall of Famer, completed 27 of 48 passes for 306 yards.
Washington put the Vikings on the scoreboard first with a 54-yard interception return for a touchdown, but Minnesota trailed 24-16 entering the fourth quarter.
Minnesota moved to 8-5 on the season with the thrilling 33-27 win.
10. Vikings top Eagles on rare Tuesday game (5 points)
Two days after a winter storm hammered Philadelphia, the Vikings and Eagles played in the first Tuesday night game in the NFL since 1946.
It was Week 16 of the 2010 season. Minnesota had already been eliminated from playoff contention, and Philadelphia had already locked up the NFC East.
Peterson carried 22 times for 118 yards and a score, and rookie quarterback Joe Webb threw for 195 yards and ran for a score himself.
Winfield recovered a fumble and raced 45 yards for a touchdown of his own, one of three turnovers forced by Minnesota's defense.
No, this late December game didn't mean a playoff appearance for the Vikings. But given all the team endured that season — including the collapse of the Metrodome and having to stay two extra days in Philadelphia — the 24-14 was an enjoyable moment in a wild season. It remains the only Tuesday game in Vikings history.