EAGAN, Minn. — As part of the NFL's celebration of its 100th season, Vikings.com is producing 10 different top 10 lists over the course of the 2019 season to help commemorate 100 special moments in franchise history. We'll cover legendary players, rivalry games and miraculous moments alike. We began with the top 10 seasons in franchise history.
With the 118th chapter of the Border Battle set for Sunday, we're looking at the top 10 Vikings moments against the Packers.
For this list, Vikings.com's Lindsey Young, Craig Peters and I awarded 10 points for a first-place vote, nine points for second place, and so on. The maximum number of points for a topic is 30.
An unprecedented twist that helped lead to a season sweep was the unanimous winner. Find out where the rest rank: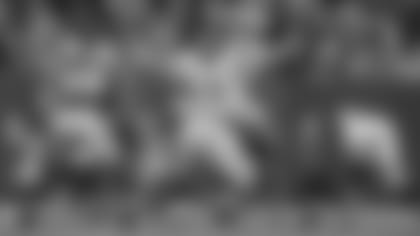 1. Favre, Vikings sweep Packers in 2009 (30 points; unanimous among all three writers)
The storyline was perhaps unlike anything ever seen before. The quarterback who was a franchise icon in Green Bay — and who had delivered them a Super Bowl — was now wearing Purple.
Brett Favre, the man who had won 160 regular-season games and was a three-time NFL MVP with the Packers, joined the Vikings in 2009 after a season with the Jets.
A rivalry that was already heated now featured a future Hall of Famer going against the young hotshot on the other side in Aaron Rodgers.
The first meeting occurred in Minnesota in Week 4, as Favre carved up the Packers defense for 271 yards and three touchdowns with no interceptions in a 30-23 Vikings win. His passer rating was 135.3.
But the Week 8 matchup at Lambeau Field — the site of many of Favre's heroics — was a different animal. Greeted by boos in warmups and when he took the field on the opening possession, Favre led the Vikings to a season sweep over the Packers.
Aided by six sacks from the Vikings defense, Favre threw for 244 yards and four scores in a 38-26 win.
Favre completed 41 of 59 passes in the two meetings, throwing for 515 total yards with seven touchdowns and zero interceptions. It marked the first series sweep for the Vikings since 2005.
Minnesota's 2009 season included a 12-4 record and NFC North title.
It ended with a bitter loss in the NFC title game, but the storyline that included Favre helping the Vikings beat the Packers is one that might live forever.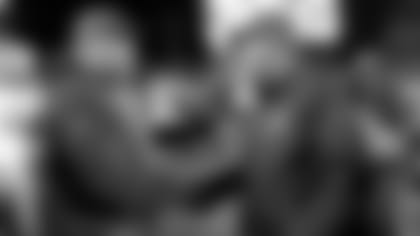 2. Vikings claim 2015 NFC North with Week 17 win at Lambeau Field (23 points)
Vikings Head Coach Mike Zimmer hadn't beaten the Packers in three tries entering the final game of the 2015 season. Green Bay had scored 96 points in the three meetings, putting a stamp on a recent stretch of dominance that saw the Packers go 10-1-1 in the past dozen games against the Vikings.
But that all changed in Week 17 in 2015, as both teams entered the finale with identical 10-5 records. The winner of the Sunday Night Football contest at Lambeau Field would claim the NFC North, while the other would be a Wild Card team.
Zimmer's first win against Green Bay was especially sweet, given that his defense limited Rodgers and Co. to 13 points and just two conversions on 15 attempts.
The Vikings led 6-3 at halftime, with one field goal set up by a 41-yard run by Adam Thielen on a fake punt, who was only a special teams ace back then.
Adrian Peterson helped extend the lead with a 1-yard touchdown run in the third quarter. Captain Munnerlyn provided a game-changing play when he recovered a Rodgers' fumble and raced 55 yards for a score and a 20-3 advantage.
Green Bay scored the game's final 10 points to add some drama, but Rodgers' pass on the game's final play was batted down in the end zone by Xavier Rhodes and Anthony Barr.
The win sealed the first NFC North title for Zimmer, who put his hands up and cracked a smile on the sideline before being doused with Gatorade on the frigid January night.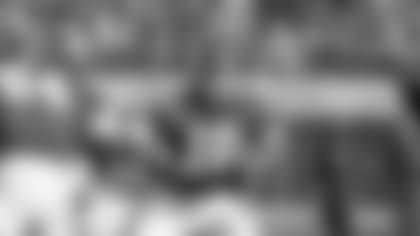 3. Franchise gets first-ever victory over Green Bay (22 points)
Well, Minnesota's first of 54 current wins against Green Bay had to start somewhere.
The Vikings walked out of what was then called New City Stadium with a thrilling 24-23 win.
A game that experienced five total lead changes came down to the final seconds, as the Vikings trailed 23-21 late in the fourth quarter before Fred Cox nailed an 27-yard field goal with just 18 seconds to help seal the win.
Even sweeter? Cox's field goal came a year after his potential game-winner was blocked and returned for a touchdown at Metropolitan Stadium.
Fran Tarkenton threw for 177 yards and a touchdown and added 49 rushing yards, and Bill Brown rushed for a pair of scores in the win.
Rip Hawkins provided the highlight on special teams, as he blocked a Paul Hornung extra point in the first quarter that proved to be the difference on the scoreboard.
Green Bay had only lost three games in the past five seasons at home prior to this Vikings win.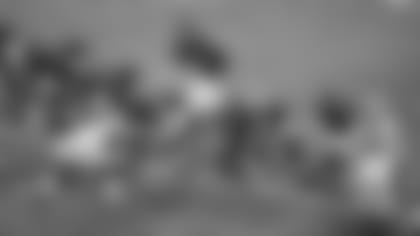 4. Vikings open U.S. Bank Stadium in 2016 by beating Green Bay (21 points)
You can't lose the first-ever game in your sparkling, new stadium, especially against your most-hated rival.
Zimmer's team made sure the Vikings opened U.S. Bank Stadium the right way, getting an impressive 17-14 win behind a stingy defense and clutch performance from a new quarterback.
More than 66,800 packed into the stadium for its inaugural game, which came after a wild few weeks for the Vikings.
Starting quarterback Teddy Bridgewater was lost for the season with a knee injury 11 days before Week 1, leading Minnesota to acquire Sam Bradford from the Eagles.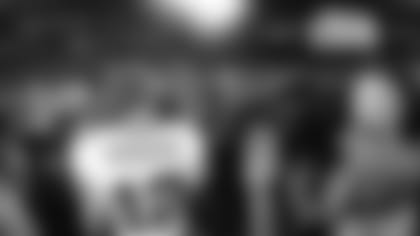 He didn't start the season opener — and needed directions to U.S. Bank Stadium — but flourished in his Vikings debut by throwing for 286 yards with a pair of touchdowns and no interceptions on Sunday Night Football.
Kyle Rudolph and Stefon Diggs each caught touchdowns to help offset the loss of Peterson, who suffered a knee injury in the third quarter.
Minnesota's defense had five different players sack Rodgers in front of a delirious home crowd.
As the Vikings enter the 2019 season, they are still a perfect 3-0 against Green Bay at U.S. Bank Stadium.
5. Vikings top Packers in playoff matchup (19 points)
The Packers swept the 2004 season series against the Vikings, as both of Minnesota's losses came in eerie and bitter fashion — a field goal by Ryan Longwell on the final snap of regulation.
The Vikings lost 34-31 on the road in Week 10, and followed that up a 34-31 defeat at home in Week 16.
Minnesota entered the playoffs as a Wild Card team at 8-8 and headed to Green Bay for the first ever postseason meeting with the Packers.
There would be no heartbreak this time, as the Vikings raced out to a 24-10 lead entering the fourth quarter thanks to three touchdown passes by Daunte Culpepper.
Green Bay pulled to within a touchdown before Culpepper found Randy Moss for a 34-yard score — his second touchdown of the day — to help seal the win. Moss punctuated the score near the goal post.
The Packers went 10-6 and won the NFC North, but had their season end at home at the hands of the Vikings.
6. Moss goes off against Packers in 1998 (17 points)
Speaking of Moss, you knew his performance against Green Bay is the historic 1998 season was bound to come up sooner or later.
The wide receiver's coming out party as a rookie came in Week 5 when he torched the Packers with five catches for 190 yards and two touchdowns on Monday Night Football.
He put up similar numbers in Week 12 at the Metrodome with eight receptions for 153 yards and another score.
Moss' dynamic two-game performance included 13 catches for 343 yards and three touchdowns. As a result, the Packers used their first three picks in the 1999 NFL Draft on defensive backs.
The Hall of Fame wide receiver tallied 69 catches for 1,313 yards and a rookie-record 17 touchdowns in 1998 as the Vikings went 15-1.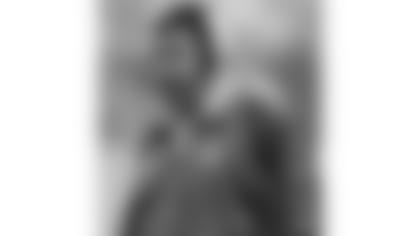 7. Green's 1st win as head coach is in overtime at Lambeau Field in 1992 (14 points)
Welcome to the Vikings, Dennis Green. Your first game as head coach is Week 1 at Lambeau Field.
No problem, how about a 23-20 overtime win in sloppy and rainy conditions?
That was the scenario Green conquered in his first game at the helm in Minnesota, a win that sparked an eventual 11-5 season and NFC Central title.
It was a game that featured seven total fumbles but ended a little more than seven minutes into overtime as Fuad Reveiz booted a 25-yard field goal.
Minnesota racked up 425 yards of offense and were hurt by 10 penalties, but Green's crew came through against Packers Head Coach Mike Holmgren, who was also making his NFL head coaching debut.
8. Vikings snap 5-game losing skid vs. GB with 28-27 win in 2008 (10 points)
Vikings fans were antsy for a win over Green Bay after Minnesota had dropped five straight contests to their rival, including a 24-19 road loss in Week 1 of the 2008 season.
The Vikings were consistent, scoring a touchdown in each of the first three quarters, but found themselves down 27-21 with just over two minutes remaining.
Peterson powered the Vikings to the lead with a 29-yard touchdown run, which capped off an impressive 30-carry, 192-yard performance.
The Vikings still had to hold their breath as Mason Crosby's 52-yard field goal sailed wide right with 28 seconds left.
The win was Vikings Head Coach Brad Childress' first against Green Bay, while then-Packers Head Coach Mike McCarthy suffered his first loss against Minnesota.
9. NFL's No. 1 defense shuts out Packers at Lambeau Field in 2017 (5 points)
The Vikings have shut out the Packers twice in 117 total meetings between the two teams.
The first occurrence came in 1971 in a gritty 3-0 Vikings win in Minneapolis. The second came courtesy of the league's best defense in 2017, a unit that ranked first in the NFL in both points (15.8) and yards (275.9) allowed per game.
Harrison Smith led the way with two interceptions in the 16-0 win in a game that was just 10 degrees at kickoff.
While the first (and only) shutout at Lambeau Field might normally be higher on the list, our crew put it lower on the list due to the fact Rodgers did not play.
10. Cousins, Vikings rally for 29-29 tie in 2018 (4 points)
The most recent game at Lambeau Field had it all, including the feeling from both teams that they each probably should have won.
Instead, the result was a 29-29 tie in a game that featured four total missed field goals.
The Vikings trailed 20-7 entering the fourth quarter but ripped off 22 points behind two Kirk Cousins' touchdown passes to Stefon Diggs (and a 2-point conversion), plus another to Adam Thielen.
Cousins finished with 425 passing yards, the second-most by a Vikings quarterback in team history against Green Bay. Thielen had 12 catches for 131 yards, and Diggs recorded nine receptions for 128 yards, including a 75-yard score.
Minnesota moved to 1-0-1 on the season, but the tie ended up hurting in the long run as the Vikings missed the playoffs by a half-game with an 8-7-1 mark.