It's been a while, but the Vikings and the Patriots are back on the NFL's slate of Thanksgiving games.
Minnesota hasn't played on Thanksgiving since 2017. For New England, it's been even longer, with its last Thanksgiving appearance coming in 2012 against the New York Jets in the infamous "Butt Fumble" game.
Minnesota (8-2) hosts New England (6-4) at 7:20 p.m. (CT) in a game broadcast nationally by NBC. It will be the second game of a three-game homestand for Minnesota and the third consecutive contest against an opponent with a winning record.
The Vikings and the Patriots have met 13 times, with New England holding a 9-4 advantage in the series. Minnesota has lost five straight games against New England, with its most recent victory coming on Sept. 17, 2000.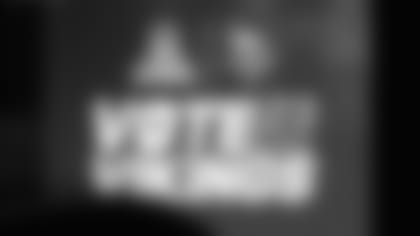 Pro Bowl Voting is Open!
Cast your vote to send your favorite Vikings to the 2023 Pro Bowl Games.
Thursday will be Minnesota's ninth time playing on Thanksgiving, with the Vikings sporting a 6-2 record on the holiday. It will also be the first time Minnesota gets to host a game on the holiday.
For the Patriots, it's their sixth time playing on Thanksgiving. New England is 3-2 in those games, which have all occurred on the road.
Let's see who the experts are picking to win the game:
Patriots 23, Vikings 22 — Gregg Rosenthal, NFL.com
This is the type of Patriots team Bill Belichick loves: all defense and special teams, with the hope to find offensive footing by Thanksgiving. There were some promising signs against the Jets when the Pats used their two-tight end sets and ran play action. Mac Jones now gets a favorable matchup against a banged-up Vikings cornerbacks group.
Kirk Cousins, meanwhile, held the ball too long against the Cowboys because he didn't trust what he was seeing. Look for Belichick to confuse Cousins, too, and get a win over Kevin O'Connell, whom the Patriots coach once drafted to back up Tom Brady.
The Vikings were embarrassed Sunday at home, getting blown out by the Cowboys. They will bounce back and play better here. The New England offense is struggling, but the defense is playing well. Even so, I think the Vikings will respond on offense in this one to win it. The Patriots offense is bad.
In the third game of this year's Thanksgiving triple-header, the Minnesota Vikings will host the New England Patriots in a matchup between two teams that probably come into this contest with completely different attitudes.
On one side, the Patriots will attempt to win their fourth consecutive outing. They'll face a Vikings squad that lost by 37 points at home last Sunday.
The Vikings 8-2 record has come under fire after the Cowboys ripped them 40-3 at home following their improbable road rally over the Bills in Week 10. Kirk Cousins got rattled into nothingness vs. Dallas' defense. He doesn't tend to play well in prime time and New England's defense under Bill Belichick is also concerning. But between Dalvin Cook, Justin Jefferson and T.J. Hockenson, the Vikings have the options to score enough points here as the Patriots offense is severely limited with a shaky Mac Jones.
Kirk Cousins is in prime time, and the Vikings are looking to bounce back from a 40-3 blowout loss to the Cowboys. Cousins has started twice against the Patriots (once with Washington and once with Minnesota) and his teams averaged 10 points in those losses. The Patriots are winning with a defense that has allowed just 23 points over the past three weeks, and Matt Judon has 4.5 sacks in that stretch.
Minnesota has to get off to a fast start, but Belichick will try to take away Justin Jefferson. Will it work? The Patriots have not been great on offense. Mac Jones has taken 16 sacks the past three weeks. It's tempting to pick New England here, but Dalvin Cook gets Minnesota's offense going – and Cousins does not make the big mistake.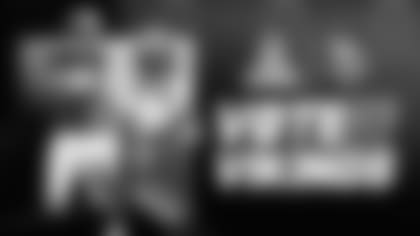 2023 Pro Bowl Voting Open!
Cast your vote to send your favorite Vikings to the 2023 Pro Bowl Games.
The Vikings can't possibly look as bad on Thanksgiving night as they did on Sunday against the Cowboys. They'll bounce back with a hard-fought win.
The Patriots held the Colts to three points and got Frank Reich fired. The Patriots held the Jets to three points and got Zach Wilson benched. Who from the Vikings will be losing their job after Thursday night?