EAGAN, Minn. — The Vikings have a new passing game coordinator and tight ends coach.
Minnesota announced the addition of Brian Angelichio to the staff last week in its first wave of assistant coaching hires.
The 49-year-old will serve under new Vikings Head Coach Kevin O'Connell.
Most recently, Angelichio worked as the Panthers tight ends coach in 2020 and 2021. Carolina got a 41-yard reception from TE Ian Thomas and a catch on a 2-point conversion pass by Tommy Tremble to tie the game with Minnesota in Week 6 last season.
Here are five things to know about the Vikings new passing game coordinator/tight ends coach:
1. Time in collegiate coaching
Angelichio has been in the NFL for a decade, but he's been coaching for much longer.
He started coaching collegiately in 1995 as a secondary coach at the State University of New York – Brockport. Angelichio then spent the next 10 seasons at Ithaca College, where he coached linebackers (1996-97), wide receivers (1998), offensive line (1999) and finally served as the offensive coordinator and offensive line coach from 2000-05.
In 2006, Angelichio stayed on the East Coast but relocated to Pennsylvania, where he worked as Pittsburgh's offensive line and tight ends coach. From 2007-10, he solely coached the Panthers tight ends.
Angelichio coached tight ends at Rutgers in 2011, his final season in the collegiate ranks.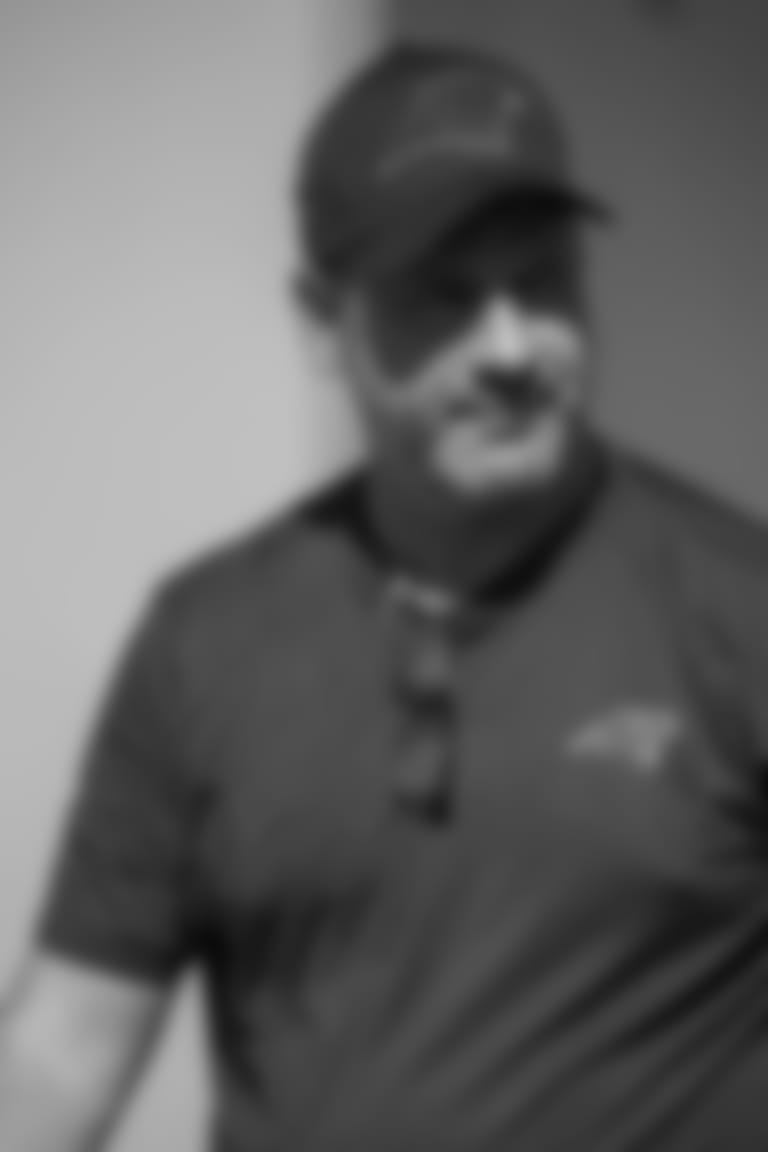 In 2012, Angelichio got his NFL coaching start when he left Rutgers with Head Coach Greg Schiano to join the Buccaneers coaching staff. Angelichio coached tight ends for Tampa Bay for two seasons.
He held the same position with the Browns (2014-15), Packers (2016-18), Commanders (2019) and Panthers (2020-21).
In 2015, Angelichio helped coach tight end Gary Barnidge to a career campaign – 79 catches for 1,043 yards and nine touchdowns – and his one career Pro Bowl nod. Under Angelichio in 2018, veteran tight end Jimmy Graham ranked second on the Packers roster with 636 receiving yards.
Angelichio overlapped in Washington with O'Connell, who was the team's offensive coordinator that season.
3. Invests in his players
Angelichio was asked upon joining Carolina's coaching staff if he has a proudest moment thus far during his coaching career.
While he didn't pinpoint one specific event, Angelichio emphasized the importance of investing in players and seeing that pay off.
"I just think anytime you see a player have success and the joy that comes with seeing them excited. That gets me excited," Angelichio said. "I've been blessed to be around a lot of guys who have tremendous success in this league and guys I have learned a great deal from. Whether it's a guy becoming a Pro Bowler or a rookie free agent making contributions, just seeing them have success is where you feel like you've had an impact."
4. Used to rolling with the punches
During the one season Angelichio spent in Washington, his position group faced plenty of hurdles.
Pro Bowl tight end Jordan Reed missed the entire season on Injured Reserve, and two of the team's other tight ends, Vernon Davis and Jerome Cunningham, also suffered concussions that sidelined them.
Jeremy Sprinkle, a 2017 fifth-round pick the team asked to start 13 of 16 games finished the season with career highs of 26 catches and 241 yards.
Angelichio is used to hearing his surname mispronounced.
Contrary to what someone may expect by the spelling, the correct pronunciation is an-juh-LEEK-o.
"It's not a name people typically get right on the first try," Angelichio quipped.
According to the position coach, most players end up shortening his name to "Ang" conversationally.