We're only one day away from the commencement of the 2019 NFL Draft.
The first round of the annual event will begin at 7 p.m. (CT) on April 25 in Nashville.
The **_Miller Lite Vikings Draft Party_** will coincide with the opening night. It is scheduled from 6 to 11 p.m. on April 25 at U.S. Bank Stadium and will feature live coverage of the draft by "Voice of the Vikings" Paul Allen and KFAN. Tickets are available for purchase **_here_**.
The second and third rounds will be held on April 26, with festivities beginning at 6 p.m. (CT).
The fourth round will start at 11 a.m. (CT) on April 27 and be followed by Rounds 5-7.
The Vikings currently have eight selections in the draft, beginning with the 18thoverall pick.
Vikings.com is taking a glance at the top prospects at each position leading up to the draft.
This might be the deepest position group on the roster, as the Vikings have five players — Xavier Rhodes, Trae Waynes, Mackensie Alexander, Mike Hughes and Holton Hill — who logged significant time in 2018. Rhodes dealt with injuries this past season but was perhaps the league's top corner in 2017. Waynes has developed into a reliable starter over the past few seasons, and Alexander took a noticeable step forward in 2018. Hughes played well before an ACL injury ended his rookie season after six games. Hill stepped in and started three games after being an undrafted rookie free agent in 2018.
Recent Draft History (over past five years)
Total number of cornerbacks taken: 153
Round 1: 22 (3 in 2018, 5 in 2017, 5 in 2016, 4 in 2015, 5 in 2014)
Round 2: 23 (6 in 2018, 5 in 2017, 5 in 2016, 5 in 2015, 2 in 2014)
Round 3: 22 (2 in 2018, 8 in 2017, 5 in 2016, 5 in 2015, 2 in 2014)
Round 4: 22 (4 in 2018, 1 in 2017, 6 in 2016, 3 in 2015, 8 in 2014)
Round 5: 21 (5 in 2018, 5 in 2017, 3 in 2016, 4 in 2015, 4 in 2014)
Round 6: 26 (5 in 2018, 3 in 2017, 6 in 2016, 5 in 2015, 7 in 2014)
Round 7: 17 (3 in 2018, 3 in 2017, 2 in 2016, 4 in 2015, 4 in 2014)
It's almost certain that an NFL team considers taking at least one cornerback each season, whether it's a player with high-talent in the first round or someone teams could develop in the latter part of the draft. Vikings Head Coach Mike Zimmer is certainly a fan of corners, as he has taken two in the first round (Waynes and Hughes) in the past five years. In fact, Minnesota has taken at least one cornerback in each draft since Zimmer's hire in 2014 and in the past 10 overall. And because of the depth needed by every team at this spot, corners are usually one of the most sought-after positions in each draft.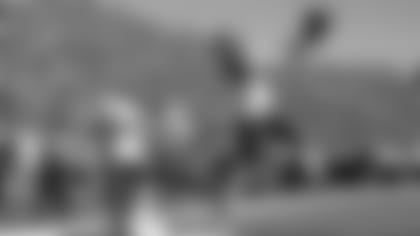 Washington, Redshirt Sophomore, 5-foot-11, 190 pounds
2018 stats: Recorded 58 tackles (37 solo), 4.0 sacks, 13 pass breakups, four interceptions (two were in the Pac-12 Championship Game, and he returned one of those 66 yards for a touchdown) in 14 starts
Quotable: "As soon as the ball came in, I knew I had to get my hands on it and get the pick six." — Murphy on scoring the lone touchdown in Washington's win in the Pac-12 Championship Game
Opposing view: "In my eyes, he's like a wide receiver that plays cornerback, with his ball skills. But he has cornerback quickness and he has cornerback hips. He reads the ball well. He's real physical, to be honest. I think he's real physical." — Former Arizona State wide receiver (and Murphy's childhood friend) N'Keal Harry on Murphy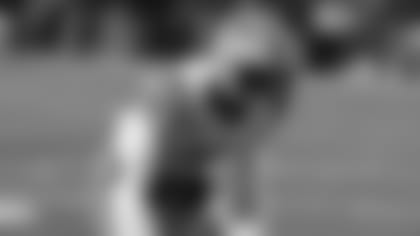 2018 stats: Started all 12 regular-season games but did not participate in LSU's bowl game; recorded 33 tackles (23 solo), 2 interceptions and 9 passes broken up
Quotable: "When I'm in press, definitely feet and hands go together, so I think I do both of those things very well.'' — Williams on excelling in press coverage
Expert take: "Williams lacks ideal bulk and play strength for the next level, but his athleticism and length allow him to blanket receivers in man coverage, projecting as a high upside NFL cornerback if his play personality is consistently competitive." — Brugler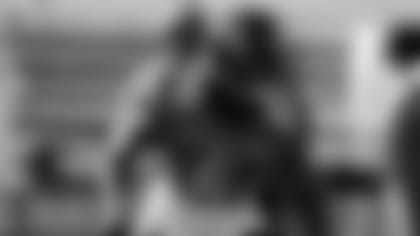 2018 stats: Started 12 games but chose to skip Temple's bowl game to begin preparing for the draft; recorded 47 total tackles with two interceptions, a pair of sacks and 12 passes defended
Quotable: "I just came in and worked every day. I attacked everything that we were doing. Weight room, conditioning, mat drills or whatever we were doing, I attacked. I went hard and earned the respect of my teammates and my coaches." — Ya-Sin on playing just one season of Division I football
Coach speak: "I just told him to try it. He was a wrestler, and wrestling was only going to take him so far. Wrestling helps you with discipline. He already had the discipline. He'd already won state twice. Let's try football and give him another avenue." — Keith Johnson,Ya-Sin's high school football coach, on convincing him to try football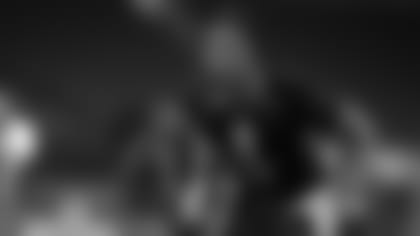 Central Michigan, Redshirt Junior, 6-0, 195
2018 stats: Played in all 12 games with 11 starts; recorded 37 total tackles (26 solo) with 3.0 tackles for loss, 5 pass breakups, 2 interceptions and a forced fumble
Quotable: "Short memory. You got to have a short memory. You cannot rely on your last play and think about it over and over again, because it'll go all bad from there, and they're going to keep coming at you." — Bunting on his mindset as a cornerback
Expert take: "Long, lanky press corner who plays with good control, an ability to stay connected to routes and above-average ball skills. Bunting is a bail or trail corner who is more adept at shadowing the release than road-blocking it with physicality due to a leaner frame. He's confident in coverage and doesn't play with panic, but has to prove his top-end speed. — NFL.com's Lance Zierlein on Bunting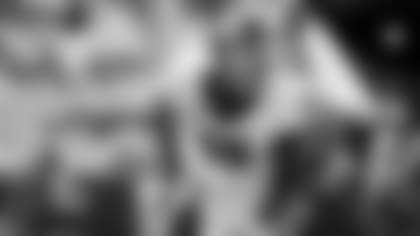 Georgia, Senior, 5-11, 193
2018 stats: Started all 13 games; recorded 40 total tackles with 2.0 tackles for loss, two interceptions, a forced fumble, a fumble recovery and a team-best 10 pass breakups
Quotable: "Xavier Rhodes and Patrick Peterson, guys like that." — Baker on NFL cornerbacks he watches on film.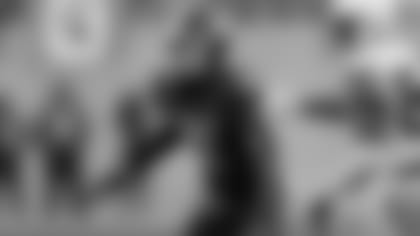 Michigan State, Junior, 6-2, 192
2018 stats: Started all 12 games played; recorded 72 tackles (44 solo), 2.5 tackles for loss, 0.5 sacks, 1 interception and 15 passes broken up; ranked 12th in FBS with 1.3 passes defended (includes interception and break up) per game
Quotable: "I don't really get too much into that. I feel like that's just part of the process. It's kind of just good to work on what you can, control what you can. I hope I get drafted as high as possible. That's a goal." — Layne on not worrying about draft projections.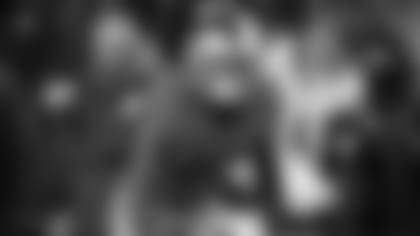 Notre Dame, Junior, 5-11, 195
2018 stats: Started all 13 games for the Irish; totaled 63 tackles (49 solo), 3 tackles for loss, one interception, three fumble recoveries (one returned for a touchdown) and a team-best 16 passes broken up
Quotable: "People get caught up in the draft picks, the order and the money. You take a step back, you realize you're getting drafted and teams are investing in you to play football. That's the dream." — Love on draft festivities
Coach speak: "It's surreal. I'm bursting with pride because I've been a head coach for 21 years now, and this is the first player I've coached on many great teams that's going to get drafted. And talk about the most-deserving type of kid." — _Tim Racki_, Love's high school football coach on Love potentially getting drafted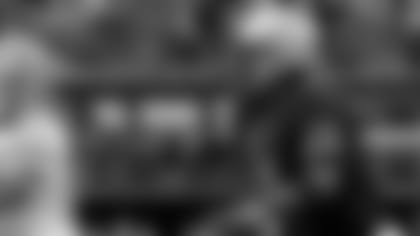 Vanderbilt, Junior, 6-4, 211
2018 stats: Played in 13 games with 12 starts; totaled 61 tackles (48 solo), 2.0 tackles for loss, 4 interceptions and 14 passes broken up; ranked second in the SEC in interceptions; ranked 9th in FBS with 1.4 passes defended (includes interceptions and breakups) per game
Quotable: "Being from Nashville, it is something special. I feel like I can really put on for my hometown and really show the hometown kids that they can go to Vanderbilt, they can get their degree, they can do academics, and they can make it to the big stage, make it to the pros, make it to the NFL. And that is something I want to show to the world." — Williams, a Nashville native, on the draft being in his hometown.
Expert take: "Long press corner who has shown an ability to use his size and aggression as a zealot in contested-catch battles. While he has traits to build upon, the Georgia game shined a light on his press inefficiency, lack of speed and inconsistent ball skills with his back to the quarterback. Coaching and scheme can improve or cover some of those areas, but the early results could be a bit uneven." — Zierlein on Williams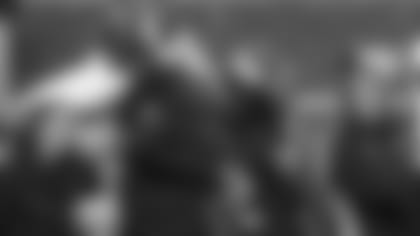 Michigan, Junior, 5-11, 196
2018 stats: Played in all 13 games; totaled 17 tackles (11 solo) with one interception and 8 pass breakups
Quotable: "I have a lot of younger siblings, so it was a big thing to do out there and set an example – and not a bad example. For me to be a positive one was a big thing for me." — Long on being one of 12 children
Coach speak: "He's been really solid and in the right place all the time. Heckuva good football player … the coverage is always tight. He's a top-notch player in the conference in my opinion." — Michigan Head Coach Jim Harbaugh on Long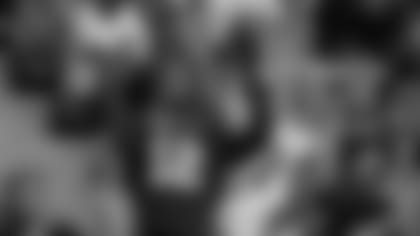 Auburn, Redshirt Junior, 6-1, 206
2018 stats: Played in all 12 games; totaled 30 tackles (21 solo), a sack, 2 interceptions, 9 pass breakups and a fumble recovery
Quotable: "I knew I had it in me. I was just upset that I didn't go 4.2." — Dean on running a 2019 combine-best 4.30 in the 40-yard dash.
Expert take: "Dean has elite size, length and speed for the position, but the absence of burst causes him to labor vs. savvy route runners, and his long-term durability is a concern." — Brugler