We're fast approaching the 2019 NFL Draft.
The first round of the annual event will begin at 7 p.m. (CT) on April 25 in Nashville.
The **_Miller Lite Vikings Draft Party_** will coincide with the opening night. It is scheduled from 6 to 11 p.m. on April 25 at U.S. Bank Stadium and will feature live coverage of the draft by "Voice of the Vikings" Paul Allen and KFAN. Tickets are available for purchase **_here_**.
The second and third rounds will be held on April 26, with festivities beginning at 6 p.m. (CT).
The fourth round will start at 11 a.m. (CT) on April 27 and be followed by Rounds 5-7.
The Vikings currently have eight selections in the draft, beginning with the 18thoverall pick.
Vikings.com is taking a glance at the top prospects at each position leading up to the draft.
April 18: Centers and guards
April 19: Defensive tackles
April 22: Defensive ends/edge rushers
The Vikings currently have three guards on their roster. A fifth-round draft pick in 2017, Danny Isidora is the only primary guard returning from last season; he appeared in 14 games for Minnesota, starting two. The Vikings added two guards in free agency this spring, including former Titans lineman Josh Kline, who has started 46 consecutive games. Minnesota also added former Jets guard Dakota Dozier, who served as mainly a reserve player in New York. Worth noting is that Vikings tackle Aviante Collins, who spent the 2018 campaign on Injured Reserve, has taken reps on the interior, as well.
Minnesota has three centers on its roster: Pat Elflein, Brett Jones and Cornelius Edison. Elflein is entering his third season in Purple after being a third-round selection by the Vikings in 2016. He started 13 games in 2018 after coming back from shoulder and ankle injuries suffered the previous season. The Vikings re-signed Jones, whom they acquired from the Giants via trade in 2018. Jones started the first three games in place of Elflein. Edison spent the 2018 season on Minnesota's practice squad.
Recent Draft History (over past five years)
Total number of interior linemen taken: 109
Round 1: 9 (3 in 2018, 0 in 2017, 3 in 2016, 2 in 2015, 1 in 2014)
Round 2: 15 (4 in 2018, 4 in 2017, 2 in 2016, 2 in 2015, 3 in 2014)
Round 3: 20 (1 in 2018, 2 in 2017, 5 in 2016, 4 in 2015, 8 in 2014)
Round 4: 18 (1 in 2018, 3 in 2017, 2 in 2016, 9 in 2015, 3 in 2014)
Round 5: 19 (3 in 2018, 5 in 2017, 4 in 2016, 2 in 2015, 5 in 2014)
Round 6: 18 (3 in 2018, 3 in 2017, 4 in 2016, 3 in 2015, 5 in 2014)
Round 7: 10 (2 in 2018, 1 in 2017, 3 in 2016, 3 in 2015, 1 in 2014)
Over the past five years, the trend has been a higher number of interior linemen taken in the middle rounds, while fewer have gone off the board in the first or final rounds. Sixty-nine percent of the guards and centers available have been drafted in rounds 3-6, while only eight percent have been first-round picks.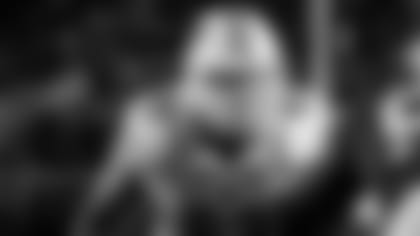 Wisconsin, Senior, 6-foot-5, 309 pounds
2018 stats: Started all 13 games at left guard; helped a rushing attack that led the conference and ranked sixth in FBS, averaging 273.4 yards per game
Quotable: "I'm good. It definitely has (helped) with hip mobility, just lower body strength. It definitely helped with footwork, all that stuff. Playing hockey, all the training, all the skating. It's a lot of fun." – Deiter on benefit of playing hockey when he was younger
Moving inside: Deiter considered declaring for the 2018 NFL Draft but decided to return to Wisconsin for his senior season, during which he moved to guard after playing tackle as a junior.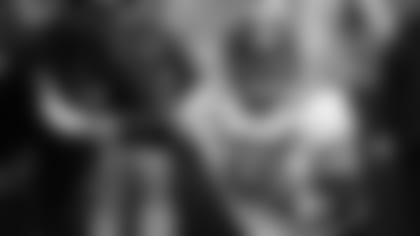 N.C. State, Graduated Senior, 6-3, 306
2018 stats: Started 13 games; one rushing touchdown
Quotable: "The impact and platform you have, you need to understand who helped get you there, starting with my high school coach. He's done a lot for me, and I wouldn't have been at N.C. State without him. Showing respect, showing gratitude for the guys who have helped me get here." – Bradbury on his motivation to give back to the city of Charlotte, North Carolina
Expert take: "There were a handful of prospects that I hated to leave off my top-50 draft board, and Garrett Bradbury was one of them. The former tight end is the top center in this year's draft and will be a hot commodity this spring, especially among zone-blocking teams." – **Brugler**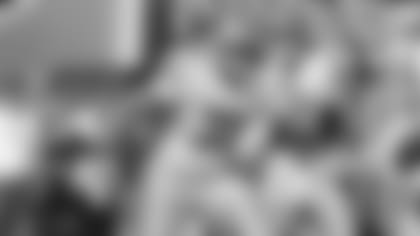 Kansas State, Redshirt Senior, 6-5, 312
2018 stats: Started all 12 games at right tackle
Quotable: "Coming from Wiggins, Colorado, fellas, I grew up building barbwire fence and throwing hay bales and living in the pasture. We had 50 head of cattle and 120 acres of land. When I got to go to football practice, that was my getaway. It was like, 'Oh my gosh, I get to go play football. Thank the Lord. I'm sick of stepping in poop and cutting my hands on barbed wire.' " – Risner on his upbringing
Protecting the passer: According to analytics site Pro Football Focus, Risner allowed just one sack and five quarterback hits over 1,757 pass-block snaps in four seasons at Kansas State.
* NOTE: Some have projected Risner as a guard rather than tackle at the next level.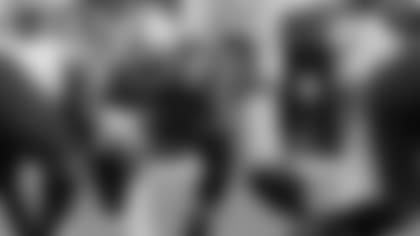 Ohio State, Junior, 6-6, 312
2018 stats: Started all 13 games at center after playing left guard his first two seasons
Quotable: "I reached out to Pat [Elflein] and Billy Price. Those guys were kind of like my mentors. I remember when I was a freshman. It was spring ball, I'd just graduated high school early. They threw me in at left guard and I'm asking Pat every play, 'What's the play? What's the play?' But I definitely reached out to him about playing center, and he helped me out." – Jordan on working with Vikings center (and Ohio State alum) Pat Elflein
Expert take: "Michael Jordan played out of position at center this past season, and teams are evaluating him as a guard. His athleticism, vision and reaction skills are his best traits and why he is viewed as a Day 2 pick." – **Brugler**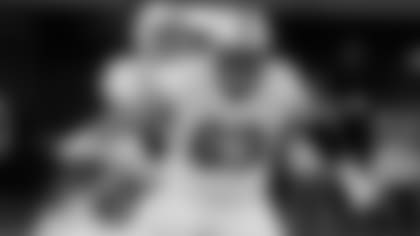 Stanford, Junior, 6-3, 335
2018 stats: Started seven games (six at right guard, one at right tackle), missing time due to injury; protected K.J. Costello, who ranked second in school history with 3,540 passing yards
Quotable: "I really didn't have a chance to appreciate it until I left. I realized that I am not waking up to 70 degree weather, sun is shining, go to the beach right by my house. I am thankful to have lived there. Not a lot of people even have the chance to go there." – Herbig on growing up in Hawaii
Football is family: Herbig's younger brother, Nick, starred as an outside linebacker at Saint Louis High School (Honolulu) and in 2018 was a finalist for the Manti Te'o Award, awarded to Hawaii's Defensive Player of the Year.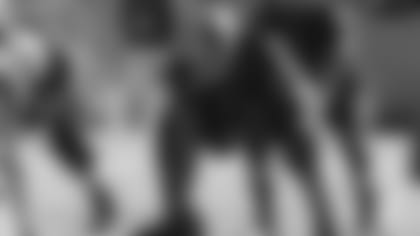 Mississippi State, Redshirt Senior, 6-4, 310
2018 stats: Started all 13 games at center; did not allow a sack through the first nine games of the season
Pocket protector: According to PFF, Jenkins was assessed with allowing four quarterback hits (3.0 sacks) on 1,196 career pass plays.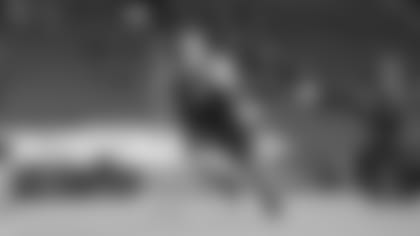 Penn State, Junior, 6-5, 308
2018 stats: Started all 13 games (12 at right guard, one at center)
Quotable: "I would say I'm 50-50, right down the middle. I have no problem playing either. I'll slide outside and play tackle, too. Wherever the team needs me, I'll play." – McGovern on being a better fit at guard or center
Mother as a role model: McGovern told reporters that his mother, who played basketball at King's College (Pennsylvania) is "easily, without a doubt," the strongest person he knows.
"Probably stronger than my dad, to be honest. And he'll agree to that, too," McGovern said. "She's as tough as leather, and she taught me a lot."
Oklahoma, Redshirt Junior, 6-4, 312
2018 stats: Started 14 games at left tackle
Quotable: "A winning mentality. I'm not trying to toot my own horn, but I've won a lot of games in my career, high school, college, three straight championships in high school." – Evans on what he brings to the next level
From right to left: Evans played his first two seasons with the Sooners at right tackle before taking over for All-American Orlando Brown at left tackle in 2018. His performance there earned him Second-Team All-Big 12 honors.
* NOTE: Although Evans played tackle throughout his time at Oklahoma, Brugler believes he will be a better fit at guard in the NFL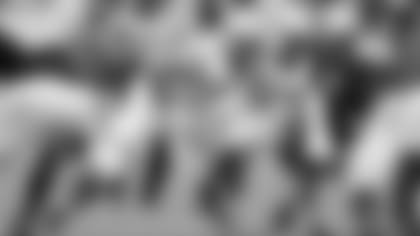 Boston College, Senior, 6-4, 308
2018 stats: Started all 12 games at right guard
Quotable: "Boston College is known as 'O-line U,' and that is something we take great pride in. There's been so many great previous Boston College linemen. There is a standard that those guys set, and we try and uphold that standard and even try and raise the bar for the future guys coming up. Just being grateful to come from a program
like that [with] the toughness and character of those guys and see the success they had in college and in the pros. I am really thankful." – Lindstrom on Boston College's lineman legacy
Light on his feet: Lindstrom came in second among offensive linemen at the NFL Scouting Combine when he ran the 40-yard dash in 4.91 seconds. He also ranked second in the broad jump (9 feet, 9 inches).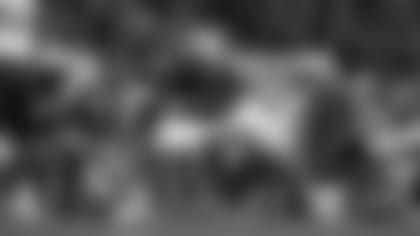 Wisconsin, Senior, 6-6, 309
2018 stats: Started all 13 games at right guard; helped the Badgers rank No. 1 in the Big Ten in rushing and No. 6 in FBS (averaged 273.4 yards per game)
Quotable: "It's really helpful, someone you can bounce questions off, like the playbook or something, but it's just, we're teammates, go through thick and thin together." – Benzschawel on participating at the Senior Bowl with fellow Badgers guard Michael Deiter
First-Team times three: Benzschawel became the third offensive lineman in Badgers history to repeat as a First-Team All-American, joining Dennis Lick (1974-75) and Joe Thomas (2005-06). His 49 career starts rank fourth in school history among offensive linemen.