We're fast approaching the 2019 NFL Draft.
The first round of the annual event will begin at 7 p.m. (CT) on April 25 in Nashville.
The **_Miller Lite Vikings Draft Party_** will coincide with the opening night. It is scheduled from 6 to 11 p.m. on April 25 at U.S. Bank Stadium and will feature live coverage of the draft by "Voice of the Vikings" Paul Allen and KFAN. Tickets are available for purchase **_here_**.
The second and third rounds will be held on April 26, with festivities beginning at 6 p.m. (CT).
The fourth round will start at 11 a.m. (CT) on April 27 and be followed by Rounds 5-7.
The Vikings currently have eight selections in the draft, beginning with the 18thoverall pick.
Vikings.com is taking a glance at the top prospects at each position leading up to the draft.
April 17: Offensive tackles
April 18: Centers and guards
April 19: Defensive tackles
April 22: Defensive ends/edge rushers
The Vikings currently have six tackles on the roster. Starting tackle Riley Reiff is returning for a third season in Purple, having played 13 games in 2018. Rashod Hill and Brian O'Neill started eight and 11 games, respectively, last season. Storm Norton spent the majority of the 2018 season on Minnesota's practice squad but was active for the Week 8 game against New Orleans and contributed on special teams. Adam Bisnowaty signed with the Vikings on Oct. 23, 2018, and spent the final nine weeks of the season on the practice squad. Aviante Collins was on Injured Reserve for the entirety of last season. Collins worked some at guard last training camp.
Recent Draft History (over past five years)
Total number of tackles taken: 94
Round 1: 18 (3 in 2018, 2 in 2017, 4 in 2016, 5 in 2015, 4 in 2014)
Round 2: 11 (2 in 2018, 1 in 2017, 1 in 2016, 4 in 2015, 3 in 2014)
Round 3: 15 (7 in 2018, 1 in 2017, 2 in 2016, 2 in 2015, 3 in 2014)
Round 4: 11 (2 in 2018, 3 in 2017, 3 in 2016, 2 in 2015, 1 in 2014)
Round 5: 13 (2 in 2018, 2 in 2017, 7 in 2016, 0 in 2015, 2 in 2014)
Round 6: 12 (3 in 2018, 4 in 2017, 1 in 2016, 2 in 2015, 2 in 2014)
Round 7: 14 (2 in 2018, 2 in 2017, 0 in 2016, 6 in 2015, 4 in 2014)
It's interesting to see that, while the highest percentage of tackles taken in this five-year span was in the first round (19 percent), the draft range of the position is fairly evenly spread out. The biggest runs on tackles over the past five seasons were in Round 3 of 2018 and Round 5 of 2016, both of which saw seven tackles drafted.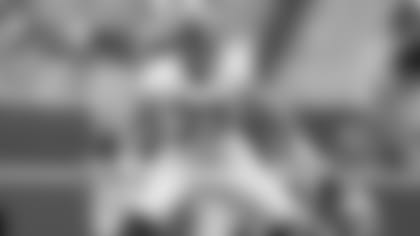 Alabama, Junior, 6-foot-4, 302 pounds
2018 stats: 15 starts at left tackle; helped Alabama rank third in FBS in scoring (45.6 points per game) and sixth in total offense (522.0 yards per game)
Quotable: "It's cliché, but football is my life, my passion. I'm extremely competitive. I want to be the best in everything that I do. That's what I don't have many hobbies. Other than football, I'm not great at any hobby. That's what kind of drives me, waking up in the morning and knowing I'm gonna go to work and I'm gonna do something today to put myself ahead of everyone else and put myself ahead of where I've been. I don't ever want to go backward." – Williams on the role football plays in his life
Expert take: "The more I talk to my contacts around the league, the more I think it is close to 50/50 regarding Jonah Williams and whether he is a tackle or interior player in the NFL. Regardless, he is a rock-solid player who will be a long-term starter, and teams will value that high." – **Brugler**
Oklahoma, Redshirt Junior, 6-4, 329
2018 stats: Started all 14 games at right tackle; helped the Sooners rush for 3,464 yards, which ranked 11th in FBS
Quotable: "For me, the toughest transition with that might just be getting in a stance every play. Playing at Oklahoma, I'm in the two-point every play. Especially on third downs, sometimes you might be in the three-point, but at Oklahoma we're always in the two. I think the stance for me would be the biggest transition from tackle to guard." – Ford on possibility of moving to guard in the NFL
Part of the group: Ford was named a Third-Team All-American in 2018 as part of an Oklahoma offensive line that received the Joe Moore Award, presented annually for the best offensive line unit in FBS.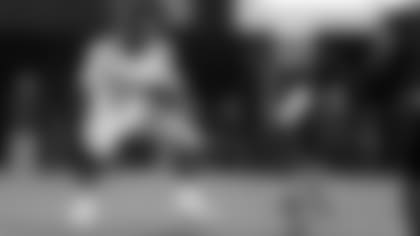 Mississippi, Junior, 6-5, 310
2018 stats: Started all 12 games at left tackle; helped Mississippi's offense lead the SEC and finish fifth in the nation in passing offense with 346.4 yards per game
Quotable: "Football helps me in life. It helps me be balanced, helps me be organized. A lot of football lessons are incorporated in life lessons. It also has helped me become a better man." – Little on how football has shaped him as a person
Protecting the passer: According to analytics site Pro Football Focus, Little allowed just six sacks over 1,298 pass-block snaps in four seasons with Ole Miss.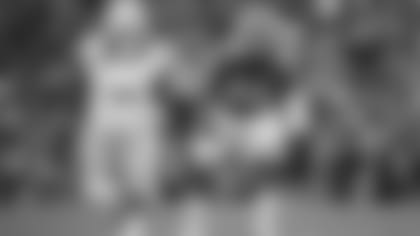 Florida, Junior, 6-5, 312
2018 stats: Played 13 games at right tackle, starting 12; part of a Florida offensive line that allowed just 18 sacks over the season, which ranked 20th in FBS and third in the SEC
Quotable: "I would say playing on my meniscus tear my sophomore season. That was tough. I would do anything for my team. I fight for my brothers every day. So just willing to win and wanting to win. I sacrifice myself and my body for my team." – Taylor on the toughest thing he's had to overcome in football
Expert take: "He'll need technique work in the run game and has to keep his weight in check, but he should be an early starter at right tackle or guard with a positive impact on the run game right away." – NFL analyst **Lance Zierlein**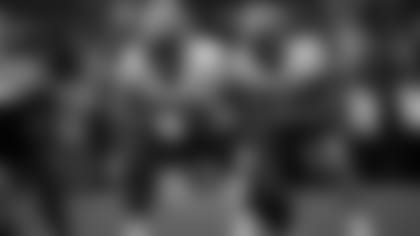 Washington State, Redshirt Senior, 6-5, 315
2018 stats: Started all 13 games; allowed just one sack on 677 pass attempts
Quotable: "The first tackle I started watching was Tyron Smith. He's a phenomenal player, master technician. I was like, if I wasn't to be one of the best, I've got to learn from this guy. He helped me a lot without directly helping me, just watching him. I watch other great tackles like Joe Staley, Jason Peters, Trent Williams, Joe Thomas. Just a bunch of great tackles that kind of help me." – Dillard on other tackles that he's studied
Showing his speed: Dillard ran the 40-yard dash in 4.96 seconds at the 2019 NFL Scouting Combine in Indianapolis, which **ranked fourth** among this year's offensive line prospects.
Northern Illinois, Redshirt Senior, 6-6, 320
2018 stats: Started all 14 games and played every offensive snap (998); scored on a 2-point conversion by catching a lateral pass and getting into the end zone versus Ohio; helped Northern Illinois running backs record eight 100-yard rushing games
Quotable: "I think after my sophomore year was probably the first time I really thought about it because I started getting some accolades after the season. … I'd played against big opponents, but obviously you don't know what people are thinking about you. I had heard some feedback, my coach heard some feedback and he relayed that to me, and it kind of lit a fire to compete at an even higher level in my last two years." – Scharping on realizing the NFL was a possibility
In rival territory: Scharping grew up in Green Bay, Wisconsin, and said it would be a "dream come true" if the Vikings NFC North-rival Packers drafted him.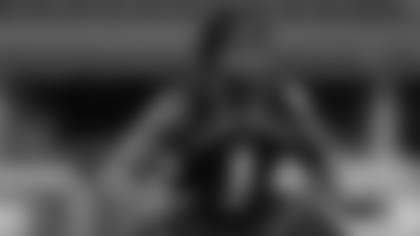 West Virginia, Redshirt Senior, 6-5, 312
2018 stats: Started 11 games at tackle; paved the way for West Virginia to average 512.3 yards of total offense per game, which ranked second in the Big 12 and eighth in FBS
Quotable: "[I started playing football my] senior year in high school. Basketball was my first love. I wanted to be the next Kobe Bryant. My high school coach actually persuaded me. It took him like 20 tries to get me out to play football. It wasn't until late spring of my junior year, and I tried out and I ended up going for it." – Cajuste on how he got started in football
Efficient against the pass: Analytics site Pro Football Focus gave Cajuste a grade of 98.5 in "pass-blocking efficiency," which ranked 17th.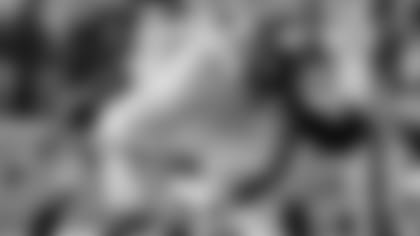 Wisconsin, Redshirt Junior, 6-7, 315
2018 stats: Started 10 games at right tackle; helped a rushing attack that led the Big Ten and ranked No. 6 in FBS, averaging 273.4 yards per game; helped the Badgers average 6.2 yards per carry, which ranked fourth in FBS
Quotable: "That's a two-part answer. One of the great things that I do is I think I'm a smart player. Two, is I have good feet. And then using my length to my advantage. Any time I would scout a D-lineman and I'd watch my tape, I would notice what move his steps would come off of. If he moved off his third step, I'd try to disrupt that timing by taking angles in my pass sets. And then try to use my length in certain ways and hand placement to disrupt that timing." – Edwards on the feeling of beating an edge rusher
Former QB: Edwards played quarterback for three seasons in high school (while also playing defensive end, outside linebacker and long snapper) before being moved to tackle for his collegiate career at Wisconsin.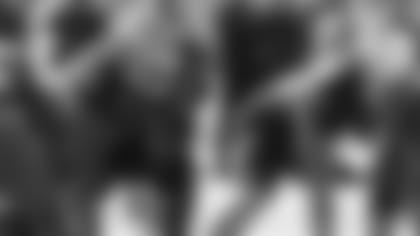 Alabama State, Redshirt Senior, 6-5, 322
2018 stats: Started 10 games at right tackle
Quotable: "The Senior Bowl was [really] beneficial. I had some good training with [former wide receiver] Yo Murphy. I critiqued myself and I competed with some pretty good players and I feel like I came out of the Senior Bowl with pretty good high hopes for a great career in football. I had a good week. It gave me a chance to expose myself to a lot of good GMs and coaches what kind of person I am." – Howard on participating in the Senior Bowl
Expert take: "While I don't think he challenges Delaware FS Nasir Adderley to be the first 'small school' player drafted, Howard can cement the No. 2 spot with a strong week in Mobile." — **Brugler**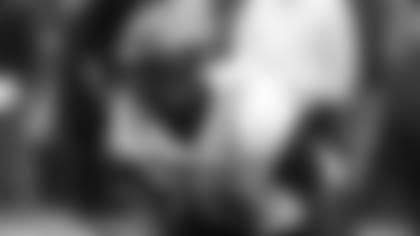 South Carolina, Senior, 6-1, 225
2018 stats: Started 12 games at tackle, missing one with an ankle injury
Quotable: "I feel like there are athletes everywhere. You can get prepared wherever you play at and as long as you show up, you are going to get noticed, but playing in the SEC you play good people every week, so I feel like that did prepare me." – Daley on value of playing in the SEC
From JUCO to SC: Daley spent two years at Georgia Military College before transferring to South Carolina. He said the experience helped him "understand what I had to do to succeed" at a larger program.