There's less than a week until the 2019 NFL Draft.
The first round of the annual event will begin at 7 p.m. (CT) on April 25 in Nashville.
The **_Miller Lite Vikings Draft Party_** will coincide with the opening night. It is scheduled from 6 to 11 p.m. on April 25 at U.S. Bank Stadium and will feature live coverage of the draft by "Voice of the Vikings" Paul Allen and KFAN. Tickets are available for purchase **_here_**.
The second and third rounds will be held on April 26, with festivities beginning at 6 p.m. (CT).
The fourth round will start at 11 a.m. (CT) on April 27 and be followed by Rounds 5-7.
The Vikings currently have eight selections in the draft, beginning with the 18thoverall pick.
Vikings.com is taking a glance at the top prospects at each position leading up to the draft.
April 19: Defensive tackles
April 22: Defensive ends/edge rushers
The Vikings have some notable names here in the trenches alongside young players with potential. The group is headlined by Linval Joseph, one of the league's best run stuffers who sets the tone against the opposition's running game. Shamar Stephen is back in Purple after a year with Seattle, and he should help provide help in the run game as well. Jaleel Johnson is entering his third season with the Vikings and has flashed in the preseason in the past two seasons. Jalyn Holmes, a fourth-round pick in 2018, played sparingly as a rookie but could be in line for a bigger role going forward. Curtis Cothran rounds out the players at this position.
Recent Draft History (over past five years)
Total number of receivers taken: 98
Round 1: 11 (3 in 2018, 0 in 2017, 4 in 2016, 2 in 2015, 2 in 2014)
Round 2: 12 (1 in 2018, 2 in 2017, 4 in 2016, 2 in 2015, 3 in 2014)
Round 3: 22 (7 in 2018, 4 in 2017, 5 in 2016, 2 in 2015, 4 in 2014)
Round 4: 15 (1 in 2018, 4 in 2017, 4 in 2016, 3 in 2015, 3 in 2014)
Round 5: 11 (4 in 2018, 1 in 2017, 2 in 2016, 1 in 2015, 3 in 2014)
Round 6: 17 (3 in 2018, 5 in 2017, 1 in 2016, 6 in 2015, 2 in 2014)
Round 7: 10 (3 in 2018, 4 in 2017, 0 in 2016, 0 in 2015, 3 in 2014)
NFL teams go for first-round defensive tackles if they seem like surefire hits, such as Aaron Donald in 2014 or Sheldon Rankins in 2016. Most of the time, however, teams are more than happy to wait until the middle rounds to grab depth for the interior. In fact, almost half of defensive tackles (48 of 98) taken in the past five years have gone in the middle three rounds. Teams also tend to stay away from seventh-round fliers at that spot, with just 10 total defensive tackles taken in that round since 2014.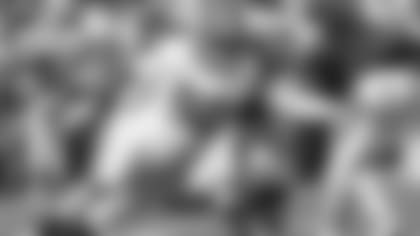 Alabama, Redshirt Sophomore, 6-foot-3, 303 pounds
2018 stats: Started all 15 games; recorded 71 tackles (45 solo), 8.0 sacks, 19.5 tackles for loss, 1 pass broken up and 1 safety.
Quotable: "I started off as a pass rusher and then learned how to run stop because I was coming from the defensive end and, making the transition to nose guard, I had to learn how to stop the run." — Williams on switching positions in college
Teammate talk: You've got an almost 300-pound bar of soap that's pushing past you and you just can't get ahold of him. — former teammate and Alabama tackle Jonah Williams on facing Williams in practice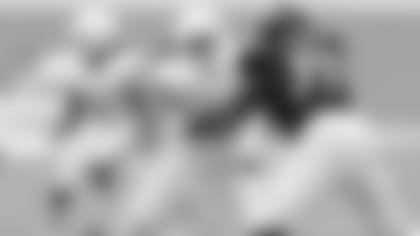 Houston, Junior, 6-2, 287
2018 stats: recorded 54 tackles (29 solo), 3.0 sacks, 14.5 tackles for loss, 2 passes broken up and 1 forced fumble.
Quotable: "I'd ask myself to play linebacker, too. I'm a very athletic defensive tackle. You never know; I might wind up playing linebacker in the league. I don't object to it. I feel that I''m a defensive lineman, a 3-technique." — Oliver on possibly playing different spots in the NFL
Expert take: "Twitched-up ball of explosive fury from the moment he comes out of his stance, but his lack of NFL size and length creates challenges with his NFL projection." — NFL.com's Lance Zierlein on Oliver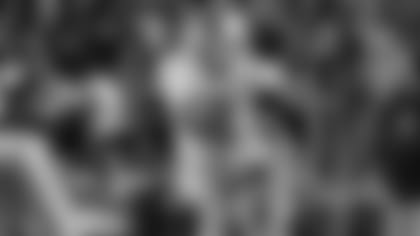 Clemson, Senior, 6- 3, 315
2018 stats: Started in all 15 games to help Clemson win the College Football Playoff National Championship; recorded 57 total tackles with 15 tackles for loss, 6.0 sacks, two forced fumbles, two fumble recoveries and a blocked kick
Quotable: "I want a team to realize that if you get me … they're investing in so much more. Just the ability to not only dominate on the field, be effective on the field, but also to improve the culture, whether it's good, bad, ugly, different. … I think ultimately, I'm the kind of guy you want in the locker room, you want on your team, on the field with you. I'm someone who's just extremely committed and invested in my craft." — Wilkins on who he is as a person
Coach speak: "He came back and he exhausted it and got everything he could get out of this season and had a lot of fun doing it. I don't think I've ever seen a guy have more fun playing college football than Christian." — Clemson head coach Dabo Swinney on Wilkins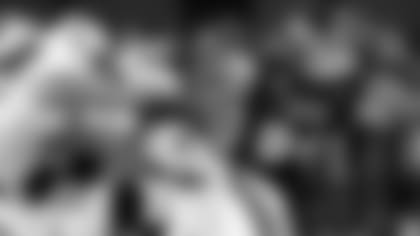 Mississippi State, Junior, 6-3, 305
2018 stats: Played in all 13 games with 12 starts; recorded 63 total tackles with 17.0 tackles for loss and 2.0 sacks with a forced fumble
Quotable: "It's been challenging. The main thing is, I have to stay focused. I just wake up every morning, get my day started and go to rehab. I'm just controlling the things that I can control right now." — Simmons on dealing with his ACL injury
Expert take: "Simmons is a power-packed player with natural ease of movement to stay balanced at contact, reset the line of scrimmage and hunt the ball carrier, projecting as an immediate NFL starter with Pro Bowl upside for a team willing to accept his baggage. His recent ACL tear will likely sideline him for the 2019 NFL season and drop him 20-30 spots on draft weekend. — _Brugler_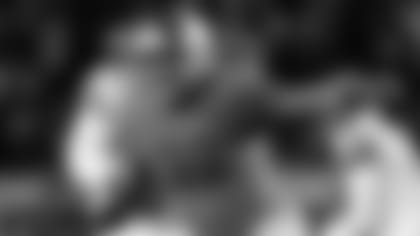 Notre Dame, Senior, 6-6, 295
2018 stats: 81 catches for 1,186 yards and seven touchdowns
Quotable: "I don't know if that's a cliché. I think there's some truth to that. Playing with low pad level, that's what I have to do if I'm going to have any success at what I try to do. You work that every day. That's part of what we do in practice." — Tillery on his height and being the low man at the line of scrimmage
Teammate talk: "You name it, he does it all. He's so worldly. I can't even keep up with all the things he does. That's Jerry for you." — Notre Dame defensive tackle Jay Hayes on his friend and former teammate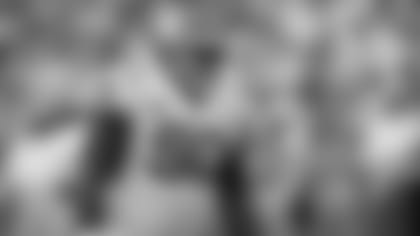 Clemson, Junior, 6-4, 342
2018 stats: Started all 13 games played; recorded 37 tackles (17 solo), 7.5 tackles for loss, 1.5 sacks and 3 passes broken up
Quotable: "I feel like it's not me. Unfortunately, I tested positive for a drug I don't know how to pronounce. I'm naturally this size, this big, been this way all my life. There's no reason for me to do anything selfish thing like that. It's just unfortunate that it happened, and all that I can do is be positive about it." — Lawrence on getting suspended for two College Football Playoff games
Opposing view: "Clemson's front four, they have three first-round draft picks and maybe four." — Pittsburgh Head Coach Pat Narduzzi on Lawrence on his linemates after the ACC Championship in December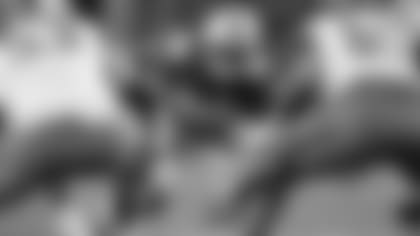 Ohio State, Redshirt Junior, 6-foot-2, 281 pounds
2018 stats: Started all 14 games for the Buckeyes; totaled 43 tackles (26 solo), 13 tackles for loss, 8.5 sacks, one interception, one forced fumble, three fumble recoveries and two passes broken up
Quotable: "Just taking up the double teams. You don't really get the appreciation for it, because you are sacrificing your body, shoulders, knees, ankles and everything else, every other joint, for the sake of the defense." — Jones on unselfish play of interior defensive linemen.
Expert take: "Jones must improve his run fits and play strength to be reliable on early downs, but his slippery movements make him a pest for blockers, projecting best in an aggressive front to slant and shoot gaps." — Brugler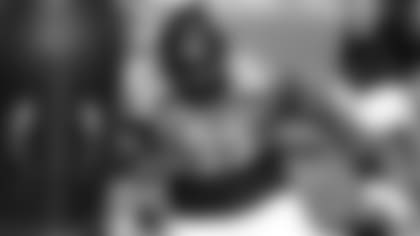 Western Illinois, Redshirt Senior, 6-0, 324
2018 stats: Played in 11 games; totaled 72 tackles (41 solo), 13 tackles for loss, 6.5 sacks, one forced fumble, one fumble recovery and one pass break up
Quotable: "On the football field, I'm definitely going to be the one who keeps everybody grounded. There are definitely guys who get real hyped before the game, guys that want to hype everybody else up. There's nothing wrong with that, but that's not my personality. I am more like, 'We prepared for this, we know what we're doing,' so there is no reason for me to psych myself out to get ready." — Saunders describing his on-field personality
Expert take: "Active defensive lineman with an impressive combination of agility and athletic ability. Saunders might need to find his fit as a one-gap nose tackle in a 4-3 defense as his lack of consistent, in-line anchor could be a concern on the next level. He has been a disruptive force against a lower level of competition but flashed some of that same disruption during Senior Bowl practice week and an elevated level of competition. — Zierlein on Saunders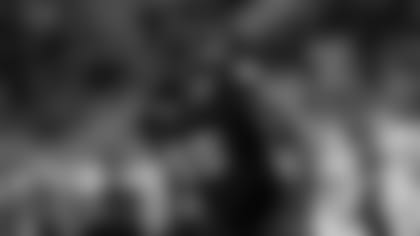 Arizona State, Redshirt Senior, 6-5, 318
2018 stats: Played in all 13 games; totaled 43 tackles (27 solo), 4.5 tackles for loss, one sack and two pass break ups
Quotable: "The physicality. I love being physical. I love the attacking. I love to attack my opponent before he comes and gets me, just being able to disrupt the middle. I love it." — Wren on what he loves most about football
Expert take: "Wren is incredibly raw from a technical standpoint, but he has the snap quickness, strength and effort to develop into a disruptive NFL player on the interior, projecting as a pure upside pick." — Brugler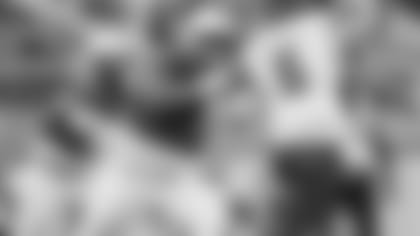 2018 stats: Played in all 12 games; totaled 36 tackles (20 solo), 10.5 tackles for loss, 3.0 sacks and a fumble recovery
Quotable: "I'm excited for it, you know? I think I'm ready for it. I'm just excited to see how the ball is going to roll in my favor and how everything is going to happen." — Hill on his excitement level before the draft
Coach speak: "The thing about Trysten is that he's very intelligent and can pick up on the nuances of the game quickly." — former UCF defensive line coach Mike Dawson