EAGAN, Minn. — Ryan Ficken is finally getting his chance as a coordinator in the NFL.
The Vikings announced Monday that Ficken, who has been with the organization for 14 seasons, is Minnesota's new special teams coordinator.
The Vikings also announced that Josh Hingst has been brought on as the head strength and conditioning coach.
Ficken has been with the Vikings since the 2007 season and has spent the past eight years as the Vikings assistant special teams coordinator.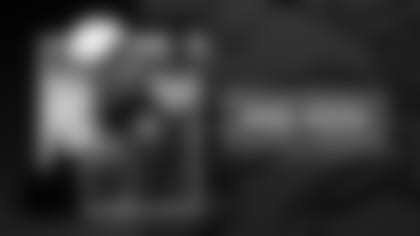 He coached under Mike Priefer on special teams from 2013-18, and was under Marwan Maalouf from 2019-20. Maalouf's contract was not renewed after this past season.
Ficken brings plenty of energy and experience to the role, as he had a big hand in the Vikings run of success on special teams in previous seasons.
The Vikings have 11 total touchdowns on special teams during Ficken's tenure as the assistant special teams coordinator. Minnesota tallied five kickoff returns for scores, four punt returns for touchdowns and a pair of blocked punts taken into the end zone.
Ficken will be tasked with turning around a phase that struggled for most of the 2020 season.
The Vikings ranked last in the league in both field goal percentage (68.2) and punt return average (4.3).
Minnesota also allowed a kickoff return for a score, a pair of blocked punts, had 11 total penalties called on special teams, underwent a long snapper change and saw veteran kicker Dan Bailey hit a slump over the final month of the season.
Ficken spent his first two seasons with Minnesota assistant running backs coach. The Vikings had a top-five rushing offense in each of those two seasons, including the No. 1 unit in 2007 when Adrian Peterson rushed for 1,341 yards and 12 scores as a rookie.
He also served as the Vikings assistant wide receivers coach from 2009-12, helping both Percy Harvin and Sidney Rice earn Pro Bowl honors in his first season in that role.
Ficken played collegiately for two seasons at Arizona State, where he also received the Scholar-Athlete Award. He coached at UCLA for one season before joining the Vikings.
"Best experience I've ever had in my life," Ficken told Vikings.com back in July of 2019. "It was unbelievable. Un. Believable."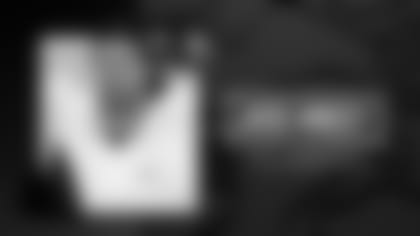 Hingst had been with the Philadelphia Eagles since 2013, helping the organization win Super Bowl LII in Minneapolis to end the 2017 season.
He was Philadelphia's strength and conditioning coach from 2013-20, and was Jacksonville's assistant strength and conditioning coach in 2012.
Hingst was the director of sports nutrition at the University of Nebraska from 2009-11 and was with the Atlanta Falcons as the team's nutritionist in 2008.
The Vikings did not renew the contract of Mark Uyeyama this offseason. He spent four seasons in Minnesota, including the 2017 and 2018 seasons as the Vikings strength and conditioning coach. He was elevated to the title of Director of Competition Development for the past two seasons.