EAGAN, Minn. — Gary Kubiak is retiring after 25 seasons of coaching in the National Football League.
Kubiak announced his decision in a statement Thursday afternoon:
"It's been the honor of my lifetime to work for 36 seasons as an NFL player and coach. I've been on a football field for most of my life, and now I look forward to stepping away from the game and enjoying more time with my family and friends.
"I offer my sincere thanks to the owners and fans of the Minnesota Vikings, Denver Broncos, Baltimore Ravens, Houston Texans and San Francisco 49ers for giving me opportunities to be a part of this great game and for treating me and my family so well over the years.
"I'll miss the competition, the planning, game days and being part of a team. But, more than anything, I'll cherish the friendships I've made along the way with players, coaches and staff. I love the game of football and will forever be its biggest fan."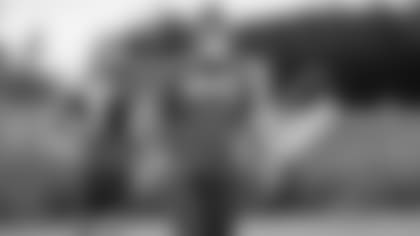 Kubiak was hired by Vikings Head Coach Mike Zimmer in January of 2019 to be the Vikings Assistant Head Coach/Offensive Advisor. He then served as the Vikings Offensive Coordinator during the 2020 season after Kevin Stefanski was hired as the head coach of the Browns.
Zimmer said in a statement that the Vikings will miss Kubiak's presence and influence around Twin Cities Orthopedics Performance Center.
"Gary did a tremendous job with us at the Vikings over the past two seasons. I have a great deal of respect for him as a coach and as a person, and I'm glad I was able to coach with him. He has had one heck of an NFL career as a player, assistant coach and head coach, and I am really happy for Gary and his wife Rhonda as they head off to their ranch. We will all miss Gary at the Vikings organization and wish him the very best."
Kubiak, 59, hinted at the end of the 2020 season that this decision might be coming.
"Well, I've enjoyed it. I'm kind of a year-to-year at this stage of my life, I think, as a football coach," Kubiak said when asked about his future. "But I really enjoyed it. I enjoyed working with the players; I love calling games.
"That's the way I grew up. It's interesting. I'll tell you, I've had my opportunity to be a head coach and I enjoyed that, but it was really fun to be one of the guys again, if that makes any sense," Kubiak added. "Back in that room, teaching and being one of the fellas, so I appreciate Zim' and [Vikings General Manager] Rick [Spielman] giving me a chance to do that, I've enjoyed it."
Kubiak's retirement means the Vikings will have their sixth offensive coordinator in eight seasons in 2021.
The following five men held the role in Zimmer's first seven seasons in Minnesota:
2018: John DeFilippo/Kevin Stefanski
Kubiak heavily influenced the Vikings offense during his first season in Minnesota before making it his own in 2020.
The Vikings offense ranked fourth overall in yards per game (393.3) and finished 11th overall in points at 26.9 per game in 2020.
Several Vikings offensive players had career years under Kubiak in 2020, including quarterback Kirk Cousins, who threw for a career-best 35 touchdown passes. His passer ratings of 107.4 (2019) and 105.0 (2020) when Kubiak was on staff are the two highest of his career.
Running back Dalvin Cook made a pair of Pro Bowls in two seasons in Kubiak's wide zone scheme. He ran for 1,557 yards and 16 touchdowns in only 14 games. That yardage total is the third-best in franchise history, and the touchdown total is the second-most rushing scores in a single season.
Rookie wide receiver Justin Jefferson set a plethora of records in his first season, which concluded with 88 catches for 1,400 yards and seven scores. The 2020 first-round pick set the record for yards by a rookie in the Super Bowl era, as well as the Vikings rookie record for receptions.
Adam Thielen hauled in 14 touchdown catches in 2020, the third-highest total in team history.
Kubiak has four total Super Bowl rings to his name. He won one as Denver's head coach against Carolina in Super Bowl 50 and also won back-to-back Super Bowls in 1997 and 1998 when he was the Broncos offensive coordinator. He earned his first Super Bowl ring in 1994 as the quarterbacks coach with the San Francisco 49ers.
The Texas native — Kubiak grew up a few miles from the Astrodome and has a ranch outside of Houston — also compiled an 82-75 regular-season record in nearly 10 years as a head coach. His teams went 5-2 in seven playoff contests.
He was the head coach in Houston for nearly eight seasons from 2006-2013 and went 61-64 while leading the Texans to a pair of AFC South titles and two playoff appearances. Kubiak then spent the 2015 and 2016 seasons as the head coach in Denver, compiling a 21-11 record.
After retiring from the sidelines, Kubiak transitioned to a personnel role with the Broncos from 2017-18, remaining with the organization for which he played backup quarterback from 1983-91.
Kubiak was one of the most well-respected and admired coaches on Minnesota's staff. In November of 2019, Zimmer heaped praise on his fellow veteran coach.
"Gary has been tremendous," Zimmer said. "He's probably the best thing that's ever happened to me since I've been here.
"He's very smart. I talk to him a lot about what he's done as a head coach. We talk a lot about offensive and defensive football," Zimmer added.
Kubiak's imprint is all over the Vikings offense, including on Minnesota's coaching staff.
His son, Klint, has spent the past two seasons as the Vikings quarterbacks coach. A handful of other coaches on staff — Rick Dennison (offensive line coach/run game coordinator), Brian Pariani (tight ends) and Phil Rauscher (assistant offensive line coach) – all previously worked with Kubiak before landing in Minnesota.
Spielman also released a statement on Kubiak's retirement.
"Gary Kubiak is leaving an impressive legacy in the NFL, and his impact will be shown for decades to come in the players he's guided and the coaches he's mentored. There's not a better man in our business than Gary. The entire Vikings organization appreciates what Gary did for us and what he has meant to the game."