Photos Courtesy of Janaye Johnson
Irv Smith, Jr. first knew he'd one day get a bulldog while watching Rob & Big.
The reality television series followed the daily lives of professional skateboarder Rob Dyrdek and his bodyguard, Christopher "Big Black" Boykin. Also featured on the show was Rob's bulldog, Meaty, who had been trained how to ride a skateboard.
"I thought that was super cool," Smith said. "I was like, 'You know what? Once the time is right, I want to get a bulldog. Eventually, I'm going to teach her how to skateboard – that's the end goal."
The time felt right for Smith after being drafted by the Vikings 50th overall in 2019.
The tight end had always wanted a dog growing up – "My family was always so busy, so we couldn't" – and enjoyed the process of picking out an 8-week-old English bulldog pup.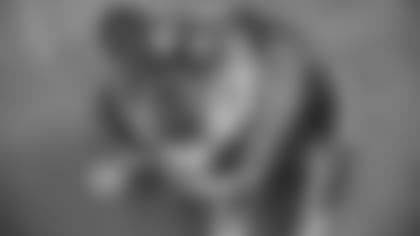 Smith named her Bleu, a nod to the designer label Givenchy Blue.
"I just call her Bleu because Givenchy's too hard, you know what I mean, if you're just calling her name quick," Smith said. "But honestly, I just like the name Bleu … Givenchy, I'm into different designers and stuff, and I thought Givenchy would be really cool [for a name]."
The New Orleans native with an affinity for fashion also is active on social media. So shortly after bringing Bleu home with him, Smith started an Instagram account for her. From multiple visits with Smith's 4-year-old nephew, Elijah, to sporting her very own jacket for Minnesota winters and of course a doggy-sized Vikings jersey, Bleu's adventures are captured for nearly 2,500 Instagram followers (@givenchybleu).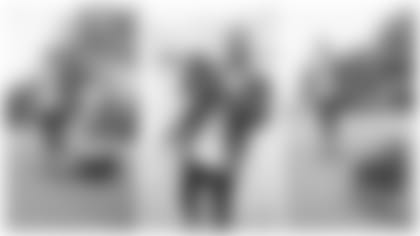 "Everybody loves puppies, and [it's been fun to show] her growth," Smith said. "She went from, like, 12 pounds at 8 weeks old, and now she's pushing 60 at about a year old."
He added with a laugh, "She's a hefty, hefty girl."
A personal favorite post for this writer is a video from July of Bleu trying out a bright-orange slip-and-slide with Smith's nephew Elijah.
"He loves Bleu so much. He's really playful, and so is Bleu – they wear each other out, honestly," Smith said. "It was a hot day in New Orleans, and me and my mom went to the store and bought a little slip-and-slide. Me and my little nephew were playing, and Bleu just comes in and just tries to take over. It was super funny."
Whether on trips home to visit family or to see friends or teammates, Bleu has become Smith's regular sidekick.
"Everywhere I go, she comes. For me, she's like my little homie, really," Smith said. "Anywhere I go, if it's dog-friendly, I try to bring her with me. She's my little extra friend that I have at all times."
Bleu now has racked up the air miles, but her first flight wasn't exactly smooth.
Smith noted that Bleu had always done well riding in a car, but he recalled wondering how air travel would go. As it turns out, she was an anxious flyer.
"She was getting nervous, so she kept [passing gass] on the plane," Smith laughed. "I was sitting in the front, so [the other passengers] couldn't really see the dog … but you could definitely smell it. I'm just sitting there like, 'Aww, maaan.' "
The smelly situation didn't change Smith's affection for his pup, though.
A proud dog dad, Smith said he appreciates the way Bleu's carefree personality tends to rub off on him – especially during a year that's had its share of major challenges and weighty issues across the country.
"When I get up in the morning, Bleu's usually really happy, really energetic, wants to play, and that kind of just gets me started, as well," Smith said. " 'If my dog's like this, then I should be like this, as well.' "