SAVAGE, Minn. – Warrior Dog Rescue is a special place.
Walk into the "Dog House," the rescue's new facility to house and care for dogs prior to placing them in foster care or their adoptive homes, and it truly feels like you're entering a home.
Brightly colored walls are adorned with a variety of artwork: photographs of past Warrior Dogs, colorful oil paintings of pups in spectacles and wooden signs with canine-centric sayings.
Spunky, sweet puppies play in a room filled with fluffy fleece blankets, toys and kindhearted volunteers who simply donate their time to loving dogs who need it.
This past season, the Vikings and Caribou Coffee partnered with Warrior Dog Rescue through the Vikings Purple Pups content series. Each Purple Pups video ended by featuring an adoptable dog and information about the nonprofit.
Warrior Dog Rescue Executive Director and Founder Diana Bakken goes through every adoption application received by the organization; she began to see mentions on the applications about seeing a specific dog through Purple Pups or learning of Warrior Dog through the Vikings.
"Dogs got adopted through this," Bakken said. "To be able to use that tool and that resource to be able to find more dogs homes? That's golden.
"I know we're going to save dogs. We may save them slower without sponsorships … but I'm going to do it, regardless. Warrior Dog will keep going," Bakken said. "But to see an organization like the Vikings say, 'We see you. We see your hard work, and you are worth our time' – that, as a director, is [incredible]."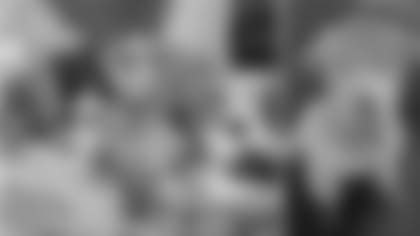 Caring for dogs is in Bakken's blood.
She was raised in a home, she notes, where her mother was "a huge advocate" for pups who needed extra support.
"People used to drop dogs on my mom's doorstep or ask for help," Bakken explained. "She was lucky enough to be able to financially provide the vetting that they needed and worked with a vet that was able to help find homes for them. We kind of grew up in it, and I cultivated that in my children."
Bakken's daughter, Laura, relentlessly encouraged her parents to foster dogs, and they eventually started that process. But after about three or four years of fostering, the Bakken family felt more could be done.
"We saw how we thought things could be a little bit different in the rescue world so we decided, 'Let's start our own.' That's what we did, and we didn't look back," Bakken said. "It's been a very fun journey so far."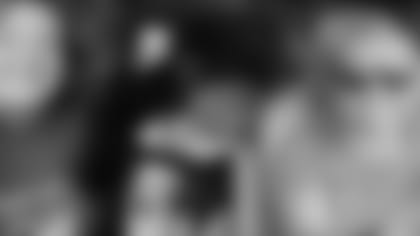 Warrior Dog Rescue started with a young, pregnant pit bull that Bakken found abandoned and chained to a tree.
"I called my husband and said, 'Get the garage ready; I'm bringing home a pregnant pit bull.' He's like, 'OK, here we go,' " Bakken said with a laugh. "So we launched right there in October 2017."
And since then? As of Feb. 7, 2022, Warrior Dog Rescue has helped 2,321 dogs find new homes.
Warrior Dog Rescue works very closely with Heart of Alabama Save. Rescue. Adopt. (HASRA). HASRA's volunteers work on the front lines for the stray and neglected dogs in Alabama and surrounding Southern states, and every three weeks, Warrior Dog Rescue executes either a one-van or two-van transport to Minnesota.
Recently, 83 dogs – the largest transport in Warrior Dog's history – traveled to Minnesota to start their journey to a better life.
Rescuing, fostering and re-homing dogs comes with its hardships. Bakken and the Warrior Dog Rescue team regularly encounter devastating scenarios of mistreated, abused and abandoned dogs. There sometimes are painful choices to make, situations in which Bakken wishes she could have gotten to a dog a few months earlier to help it.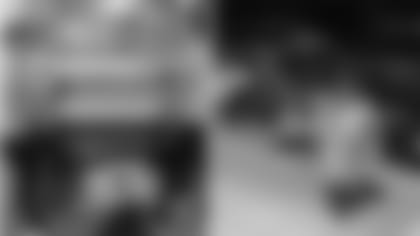 But what makes Warrior Dog Rescue's mission so fulfilling is the success stories.
"You feel like you're making a difference when you pull a litter of puppies out from underneath a shed in the freezing cold. It gets cold in Alabama, especially in the winter months," Bakken said. "It's hard to see these momma dogs coming in that have been litter after litter, and you can just see the havoc it's wreaked on their bodies. And being able to then love them and let them know, 'This is your last time doing this. We're here. We've got you.'
"And just the single adult dogs. The training that we put into them. The effort that we put in for the foster homes, all the vetting," Bakken continued. "It's so rewarding when you can say, 'OK, here's your home. This is your Forever.' That's why."
Bakken hopes to continue educating communities that have a different collective mindset around dogs.
"There are so many abandoned dogs left wandering … We don't have that here. It's not like it is there, at all. A lot of the Southern states have a hard time with their control," Bakken said. "Spays and neuters are not what they are here; the leash laws are not what they are here."
Bakken mentioned a young dog, Allie, who suffered from a severe case of mange and had almost no fur when she arrived at Warrior Dog Rescue. She wasn't spayed and needed eye surgery.
After being rescued by Bakken and her team, and receiving the care she needed, Allie is now thriving and available for adoption.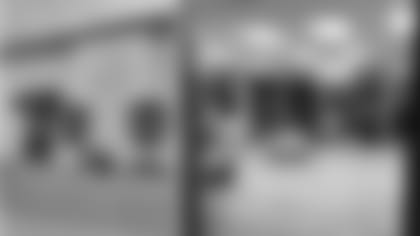 Thanks to Caribou Coffee and the Vikings Purple Pups partnership, Warrior Dog Rescue will be able to complete additional projects at The Dog House facility and better care for these special animals.
Throughout the 2021 season, Caribou committed 25 cents for every free "pup cup" added to orders. Thanks to a generous $5,000 donation from Caribou Coffee and an additional donation from the Vikings, Warrior Dog Rescue will receive $7,500 to continue its mission.
"There's so many different expenses that you run into. We're a 501(c)(3) nonprofit. All of our vetting, all of our supplies, our food – everything – comes from donations. And adoption fees help offset that a little bit," Bakken explained. "But we have dogs that, with their health, we might spend $3,000-5,000 on … you would think there would be a little bit of surplus, but it's not. It all gets used for the vetting for these dogs.
"The donation [from Caribou] will go to the facility [to complete] lots of projects to be able to save more dogs," Bakken added.
At the end of the day, it's all about making a difference in a pup's life.
"Someone has to do something for them. We need to stand up for these dogs. If we don't, who will?" Bakken said.
If you are interested in teaming up with Warrior Dog Rescue to provide foster care, volunteer (there are numerous volunteering options!) or give financially, click here to learn more.