At the Greenway home, even the family dog is athletic.
Derby, a 7-year-old Nova Scotia Duck Tolling Retriever, fits in well with former Vikings linebacker Chad Greenway, his wife Jenni and their four daughters: Maddyn, Beckett, Blakely and Carsyn.
It isn't uncommon to see the girls playing and practicing with basketballs and soccer balls at the family's Wayzata home. But when you see the neon yellow of a tennis ball, it's Derby who will be close behind.
The reddish-gold pup lives to play fetch, Chad found out early on. Especially if the game sends Derby flying off the dock and into Lake Minnetonka.
"When we got him, we found out he loved tennis balls," Chad said. "When we were at the pool or on the lake, once you start throwing the ball, he just never stops. He loves it. You literally have to take the ball inside or put him inside to get him to stop. That's fun because it's always entertaining, and when friends and family come over, they especially love how much he goes after it in the lake."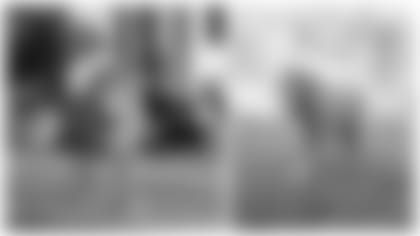 Derby is the second Tolling Retriever the Greenways have had, the first being a sweet pup named J.J.
When Chad, Jenni and the three oldest girls (Carsyn wasn't born yet) visited a breeder in search of their next family dog, Derby immediately drew all of their attention.
"They were all loving on Derby right away," Jenni recalled.
Derby's litter had been given horseracing-themed names – his siblings included Churchill, Rose and Jockey – and the Greenways opted to keep the name that seemed to fit the energetic puppy so well.
Chad said Derby is the ideal family dog who never seems to run thin on patience.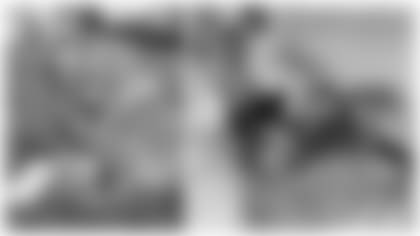 Every day, whether it's summer break or the school year, 5-year-old Carsyn seeks out Derby first thing in the morning for some 1-on-1 time.
"You'll walk back there and Carsyn will be feeding him, literally, one nugget of food at a time," Chad laughed.
"He's my best friend," Carsyn said. "I always kiss him on the nose."
Derby regularly makes it into the Greenway family Christmas photo, sometimes even sporting a matching set of festive pajamas or a sweater.
He doesn't do quite as well with birthdays, though, being that he's deeply afraid of balloons.
A tradition in the Greenway home is celebrating each girl's birthday with large, colorful balloons that start upstairs but gradually are toted down to the kitchen and inevitably float into Derby's space.
"My sisters like to bring all the balloons down out of my room, and then we don't see Derby the entire day because he's so afraid of them," Beckett said. "And [my sisters] like to pop them, too, which is the worst part."
Oh – and paper bags and cardboard boxes to the list of household items Derby finds frightening.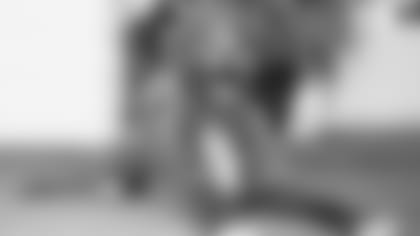 Derby occasionally accompanies his family to South Dakota to visit the farm Chad grew up on that's now run by his mother, Julie, but his tendency to be startled doesn't always mesh well with the great outdoors.
"He is kind of skittish, so we worry if we were at the farm and he were to hear something, it would scare him," Jenni said before adding with a smile, "So when we travel, we typically board him."
Jenni and Chad have each loved dogs for as long as they can remember.
Jenni grew up with a miniature poodle, DeeDee, who spent 13 wonderful years with the family. Chad remembers having an all-white German Shepherd, Snoopy, who was "kind of a farm dog," and they later adopted a stray dog found wandering on the street, whom they named Scruffy.
When Chad and Jenni started dating as student athletes at the University of Iowa, they together owned Champy, a miniature Doberman pinscher.
"Champy was the best. Seven pounds of absolute fury!" Jenni laughed.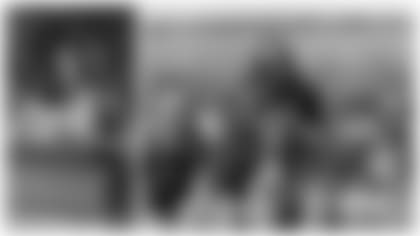 Multiple dogs have been lucky enough to cross paths with the Greenways, but Derby holds a special place in their hearts.
"Derby's definitely been the most patient and easygoing dog we've ever had, for sure," Chad said. "He loves the kids. He's the best family dog."
Caribou Coffee will donate 25 cents to Warrior Dog Rescue for every Pup Cup ordered on the Caribou Coffee App through the end of the year.