EAGAN, Minn. — As part of the NFL's celebration of its 100thseason, Vikings.com produced 10 different top 10 lists over the course of the 2019 season to help commemorate 100 special moments in franchise history. The series has covered legendary players, rivalry games and miraculous moments alike.
Adrian Peterson's setting of the NFL single-game rushing record with 296 yards against the San Diego Chargers in 2007 prompted the idea for this list, as well as its placement in the content series as the Vikings prepare to face the Chargers in Los Angeles for the first time.
Peterson's prolific performance in just his eighth professional game unanimously landed atop the list through a voting process in which Vikings.com's Eric Smith , Lindsey Young and I awarded 10 points for a first-place vote, nine points for second place, and so on.
We limited the list to offensive performances in regular-season games.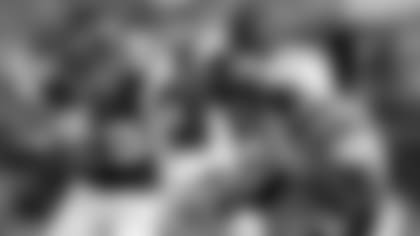 1. Adrian Peterson — 30 points
Vs. San Diego Chargers, Nov. 4, 2007
30 carries, 296 yards, three touchdowns (1, 64 and 46 yards)
Set NFL single-game rushing record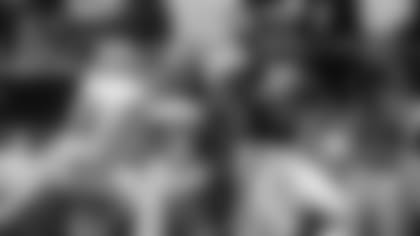 2. Randy Moss — 23 points
At Dallas Cowboys, Nov. 26, 1998
Three receptions, 163 yards, three touchdowns (51, 56 and 56 yards)
Thanksgiving Day performance on national television put the entire nation on notice
T-3. Fran Tarkenton — 22 points
Vs. Chicago Bears, Sept. 17, 1961
250 yards, four passing touchdowns, one rushing touchdown, 73.9 completion percentage, 148.6 passer rating
Came off the bench in his pro debut to lead Vikings to upset in inaugural game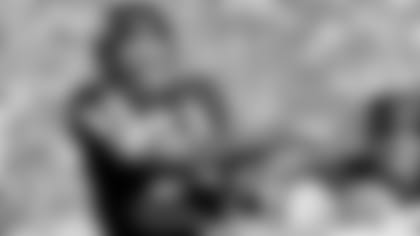 T-3. Joe Kapp — 22 points
Vs. Baltimore Colts, Sept. 28, 1969
449 yards and seven touchdowns, 65.1 completion percentage, one INT, 129.7 passer rating
Tied NFL passing TD record against defending NFL Champions to avenge playoff loss from previous season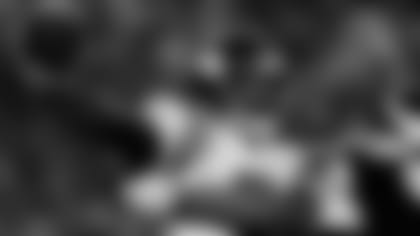 5. Randall Cunningham — 16 points
At Green Bay Packers, Oct. 5, 1998
442 yards and four touchdowns, 62.5 completion percentage, 145.8 passer rating
Posted second-highest yardage total and third-highest passer rating in career (his bests with Vikings)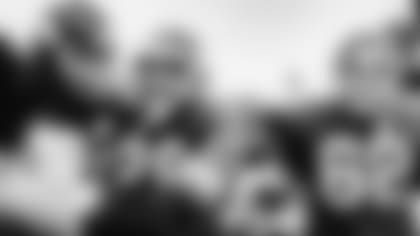 6. Tommy Kramer — 11 points
Vs. Cleveland Browns, Dec. 14, 1980
456 yards and four touchdowns, 77.6 completion percentage, 132.7 passer rating
Led 80-yard, game-winning drive in game's final 14 seconds, which was capped by 46-yard "Miracle at the Met" touchdown pass on final play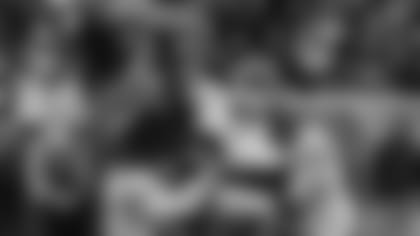 7. Teddy Bridgewater — 10 points
Vs. Chicago Bears, Dec. 20, 2015
231 yards and four touchdowns, one rushing touchdown, 85.0 completion percentage, 154.4 passer rating
Became first Vikings QB with four passing touchdowns and one rushing score since Fran Tarkenton in Minnesota's first game; highest completion percentage and passer rating of career
T-8. Sammy White — 8 points
Vs. Detroit Lions, Nov. 7, 1976
Seven receptions, 210 yards, two touchdowns (24 and 37), long of 52
Vikings regular-season record for yardage in a game
T-8. Ahmad Rashad — 8 points
Vs. San Francisco, Sept. 2, 1979
Seven receptions, 152 yards, four touchdowns (52, 32, 8 and 25 yards)
Only instance of one player catching four touchdowns in one game; fourth TD proved to be game-winner
10. Chuck Foreman — 5 points
At Philadelphia, Oct. 24, 1976
28 carries, 200 yards, two touchdowns (32 and 2), six receptions for 65 yards
First instance of a Vikings player rushing for 200 yards in franchise history; Peterson is the only other player to do so (six times including the NFL record that flirted with 300 yards)