The Vikings may have seen some turnover on defense this offseason, but there is plenty of continuity on the other side of the ball.
Key players such as quarterback Kirk Cousins, running back Dalvin Cook, wide receiver Adam Thielen and tight end Kyle Rudolph will return, while Gary Kubiak is now the Vikings offensive coordinator after serving in a crucial advisory role in 2019.
That familiarity should help the unit have success, but it also places Minnesota among the top offensive units in the league.
Jared Dubin of CBS Sports recently completed his annual rankings of the top offensive trios – consisting of a quarterback, running back and wide receiver or tight end — and had the Vikings tied for 11*th* along with the Cardinals. Minnesota and Arizona were in the "Tier 2: Good, But Maybe Not Great" category along with six other teams.
The "Elite" category of five teams was led by the Chiefs.
Once the Vikings actually decided to throw the ball last season, Cousins was electric. Minnesota's reliance on a play-action, boot concepts, and targeted deep shots played perfectly to his strengths as a passer, and he had the most efficient season of his career. Former Offensive Coordinator Kevin Stefanski is now with the Browns, but Gary Kubiak should be able to re-create a similar environment in 2020.
Cook finally stayed healthy for (nearly) a full season, and showed off the full breadth of his skill set while on the field. He's a dynamic, big-play threat as a runner and a receiver, and the Vikings are fortunate enough to have a capable backup they can use to keep Cook's workload manageable. Thielen struggled with injuries last season, but when healthy is one of the league's best slot men. His skill set is an excellent fit for Cousins, who excels at finding play-action targets on the intermediate-depth routes that are Thielen's specialty.
Cousins and Cook each made the Pro Bowl in 2019. Thielen tied for the team lead with six touchdown catches despite missing almost half the season.
Cousins, Cook and Thielen were among those who improved their rankings from a year ago, when the group was ranked 13th by CBS Sports.
Green Bay's trio of Aaron Rodgers, Aaron Jones and Davante Adams tied for sixth, while Matthew Stafford, D'Andre Swift and Kenny Golladay of the Lions were 17th. Chicago's group of Nick Foles, David Montgomery and Allen Robinson tied for 28th.
Carter helping raise awareness for food insecurities during pandemic
Cris Carter is known for his hands, which helped catch 1,101 career passes and find the end zone 130 times.
Now the Hall of Fame wide receiver and Vikings Ring of Honor member is lending a hand to help those in need during the COVID-19 pandemic.
Jarrett Bell of USA Today recently spoke with Carter about his involvement with Project Isaiah, which was created in April to help provide meals to those in need during recent hardships.
According to Bell, the project "has provided more than 1.7 million meals in 11 cities with underserved communities that have been hit particularly hard by the COVID-19 crisis."
Carter has helped spread awareness about the project by recording a PSA and is also leading the charge to recruit fellow Hall of Famers to support the initiative.
Carter, who said that a $100 donation helps feed a family for an entire week, is one of six kids who was raised by a single mother.
"It touches me personally because I don't know what my family would have done 30, 40 years ago if there had been a pandemic," Carter told Bell. "If I was a young kid sitting around all day and my mom couldn't go to work and we couldn't go to school, it would have been tough. I was going to school for at least two of my meals."
Carter is the Vikings all-time leader in receptions (1,004), yards (12,383) and touchdowns (110). He played in Purple from 1990-2001.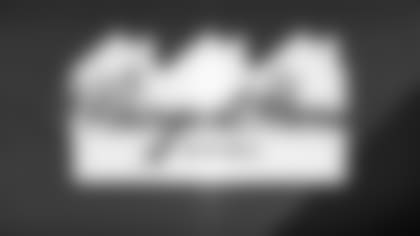 New episode of "Vikings at Home" tonight
The newest episode of "Vikings at Home" is scheduled to stream at 6 p.m. today on Vikings.com and YouTube.
Segments include the following: chatting with first-round picks Justin Jefferson and Jeff Gladney, explaining what Anthony Harris' signing of a franchise tender means, catching up with Chad Greenway and an interview with Vikings Vice President of Sports Medicine Eric Sugarman.