Harrison Hand didn't get to perform in front of many fans during his rookie NFL season. In fact, most stadiums in which the Vikings played – including their own – were eerily empty.
Nevertheless, Harrison had a chance in Week 13 to show off a cause close to his heart, jumping at the opportunity to participate in the NFL's "My Cause My Cleats" initiative. Against the Jaguars, he donned custom kicks painted to represent National Alliance on Mental Illness (NAMI).
"It was very important to me," said Harrison, who recorded three tackles while wearing the brightly colored cleats. "It was an opportunity to bring light and attention to mental health, to [raise] awareness."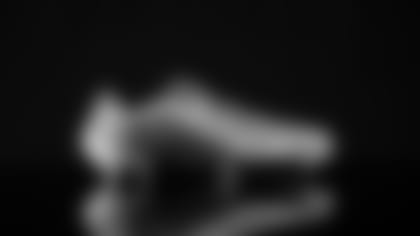 Harrison joined defensive end Jalyn Holmes in repping NAMI through the unique platform, and he's also been involved in other ways. In February, he joined a virtual event for NAMI's Children's Mental Health Week, during which he read "B is for Breathe" to youngsters on the call.
"NAMI does a great job of helping youth cope, finding ways to go through life and cope with their problems," Harrison said. "And I just believe that's really important."
The 22-year-old cornerback has faced a multitude of difficulties throughout the years; in 2019, he received a hardship waiver from the NCAA that allowed him to transfer from Baylor to Temple University and move closer to his New Jersey hometown.
He reflected recently on navigating painful experiences, including the death of loved ones, that have occurred over the course of his young life. Among the significant losses is Harrison's lifelong best friend, Taryn, who passed away in December 2018.
"He was a great, loving being who was always great energy to be around," Harrison said of Taryn. "He would always bring out the best in you, would make you laugh all the time."
Harrison added: "He was really my twin."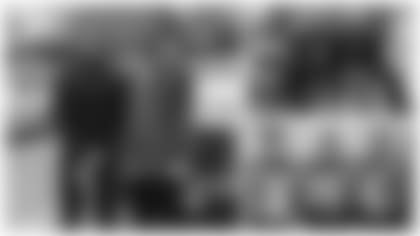 "Just like everyone else in this world, I went through some tough things growing up," he said. "And at a young age, you really don't know or understand fully what you're going through … You're not taught how to cope with your feelings and everything."
Harrison from a young age perceived that children often were led by society to suppress feelings rather than communicate them. And so often it seems that, should someone truly express his or her emotions, that person is labeled as "too sensitive."
Harrison never doubted that his own well-being was cared for; however, for a free-spirited child who often felt misunderstood, sharing his feelings seemed futile.
Rather than dwelling on past hurts or problems, he focuses instead on solutions and moving forward.
It's not always as simple as "the problem-free philosophy" celebrated in montage by "The Lion King," the popular Disney film released four years before Harrison was born, but he does face every day with a "no worries" approach.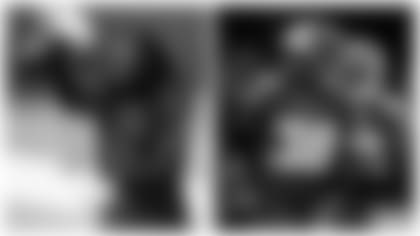 Harrison prioritizes a "here and now" mentality, focusing on the present and taking things as they come.
"I believe that the battles don't really ever end," he said, "but you get stronger and you [learn] how to deal with that psychological warfare.
"It's shaped me tremendously, and it's still shaping me," he emphasized. "I like to go deep and know why I'm acting [or feeling] like that."
Harrison has placed a priority on his mental health over the past few years and hopes that others will recognize the importance of doing so.
"It affects the way we think, feel and act," he said. "It's a very important thing to know [about yourself]."
Vikings team clinician Brownell Mack, PsyD, LP, pointed out that mental illness doesn't discriminate; Black or white, male or female, artist or athlete, nearly everyone will be affected in one way or another.
"I happen to believe that rates of mental illness in the NFL are no different from about the 1 in 5 that we see in the larger society being affected by a clinically significant mental illness," Dr. Mack said.
For Harrison, maintaining his emotional well-being has included a variety of different practices, from listening to music or watching a favorite television show, to finding time to self-reflect.
"I like to be alone. Quiet time to really think. Whether that's going for a walk or just sitting in nature, meditating or doing yoga … Either locking into something or finding another reality to [escape] to." - Harrison Hand
Reading is another relaxing hobby for Harrison, who particularly enjoys film and stage play scripts, in addition to the occasional self-help book.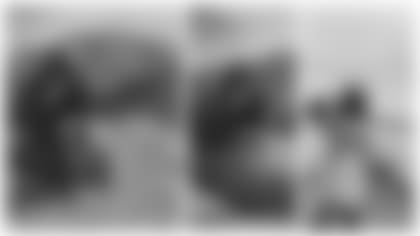 He's continued using these various self-care techniques throughout the past 12 months that have included a global pandemic and social justice issues, among other stressors. Harrison found himself weathering an unprecedented season complete with daily COVID-19 tests, contact tracing and travel restrictions, and playing in those sparsely populated stadiums.
"And that doesn't even play into the actual learning of the playbook and the technique that you're [learning on defense]," he reminded. "It caused me to do a lot of learning. I learned something new about myself every day."
Asked about the difficulty of his rookie campaign, Harrison refused to focus on the negative.
"I wouldn't say it was too hard, because if someone says that, I feel like they won't be able to get through something … It wasn't so difficult for me because mental health is something that I really live by. It's not something that I think of here and there; it's really a lifestyle.
"It was crazy. Just trying to juggle everything that you were going through," Harrison acknowledged. "But it's possible."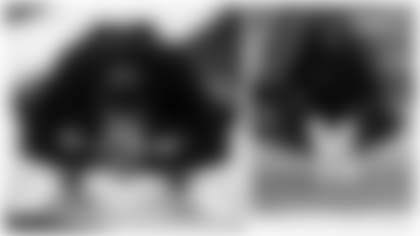 Harrison's life hasn't been easy.
He knows others have faced similar battles, and he hopes to inspire them by being involved with the Vikings "Getting Open" series.
It's encouraging to him to see the stigma around mental illness slowly breaking down, although there is plenty of room to go.
"People are willing to talk about it more … who they are and why they are," Harrison said. "But I feel like there's a stigma because when people hear 'mental health,' they tend to think of somebody being crazy. Or that they have anxiety and depression and they want to kill themselves."
For many, it could be one – or all three – of the latter. But Harrison also wants to communicate that everybody's story is different. Everyone's experience is different. And at the end of the day, it's about seeking to understand one another and the willingness to walk alongside them.
"People feel feeble-minded and weak if they feel, or if they have empathy toward something," Harrison said. "Like I said earlier, at a young age we're not taught how to deal with things. We're told how to suppress them, that really no one cares.
"But you have to find the ones who really do," he added.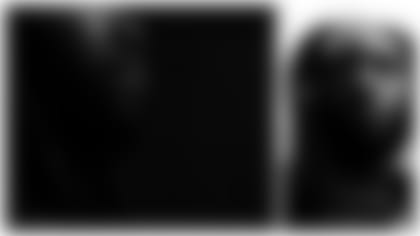 Accustomed to being independent and fending for himself, Harrison admitted that leaning on a support system is something he's still learning to do.
"Truthfully, I don't have a lot of people that I really confide in. I can talk to people about some things, but when it comes down to fully understanding me, to this day I still keep things to myself," he said. "Just because I've been doing it since I was [young], and that's the best way for me to talk things through – I talk to myself.
"[But finding those people], it's really about the energy and the feeling that you have toward that person and the relationship," Harrison continued. "That you know whatever you say will just stay between you and the other person. And also that when you're telling them, they really listen. And they're not telling you how to feel – they're just there for you."
Dr. Mack stressed the significance of having individuals in one's life to reach out to – whether a friend, family member or licensed professional in the mental health field.
"I think it's important that we provide outlets to talk about the things that are weighing on the players – and on all of us, really, in society." - Dr. Mack
"When voices are heard, it does validate in the eyes of others that, 'Maybe I should be examining how I'm doing and I shouldn't feel ashamed or embarrassed if I'm going through something of an emotional nature. It makes me human. It doesn't mean I'm defective or weak,' " Dr. Mack said. "Sometimes the greatest sign of strength is reaching out for that help when you need it. And the more people who come forward and say, 'It happens to me too. I have some day-to-day struggles,' whether we're going to call it depression or anxiety, or trauma, is really beside the point. It's saying, 'I am trying to uncover or get back to being my best self.'
"Sometimes that means I have to be in communion with other people to get their support, sometimes that means I've got to work with a professional, sometimes that means I take medicine – or all of the above," he added. "But [it's important] to know that there always is a way forward when you're facing some challenges related to your mental health."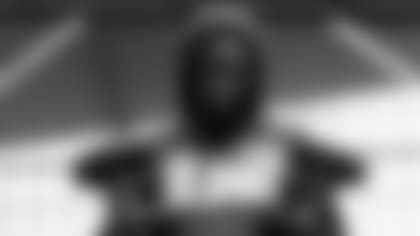 As Harrison continues to hone his football skills, study the Vikings defense and work out in preparation for his second NFL season, he'll also continue to strengthen his mental well-being. And he's passionate about helping others along the way.
"Truthfully, I hope that everyone who sees this either finds ways to cope or finds someone to talk to … no matter who it is. I'd be a person they could talk to," he said with a smile. "That's just something that I believe people should learn."
---
---
You are not alone. If you or a loved one are struggling today, please reach out for support.
National Suicide Prevention Lifeline: 800-273-8255
NAMI (National Alliance on Mental Illness): nami.org
This is the fourth installment of our Getting Open series. Check out earlier features and keep an eye on the Vikings digital platforms for upcoming features: