Ten-plus years after meeting at the birthday party of a mutual friend, Eric Kendricks and Ally Courtnall had an entirely different occasion to celebrate.
Eric popped the question in January, and a resounding "yes" from Ally earmarked another memorable moment in their relationship.
The two have grown together since their time as athletes at UCLA, where they began dating in 2013. Each has supported the other's public pursuits – Eric rising to one of the NFL's top linebackers and Ally's success as a model for multiple national brands.
But they've been so much more to each other during respective journeys with mental health and in helping others who encounter challenges.
Eric noticed early on in their relationship a distinctive quality of Ally's: the way she felt things so profoundly and became easily saddened or overwhelmed.
As affection for one another deepened, so did the couple's conversations. It was then that Ally disclosed the bouts with depression and anxiety she had faced over the years.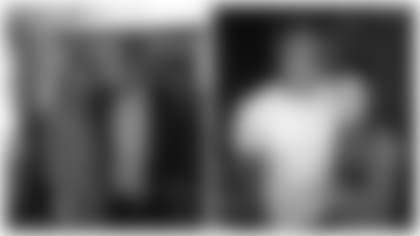 "She opened up about mental health," Eric recalled. "And at that point, you hear about it, you know about it, but … I was in college, I was playing sports, I thought everything was good.
"So for me, it was kind of a point where, 'How is this girl who appears to have everything in order … struggling with these things?' " he added. "And I believed her, but for me, I really couldn't relate to her."
But Eric listened. He worked to understand and support Ally as best as he could, and along the way, he also learned something about himself.
It was through Ally's story that Eric began to see some of the ways he reacted to certain situations weren't the healthiest.
"I started considering my own mental health. And even though I wasn't struggling with it at the level she was, I began to just take a more of a look into my own side of things, as well." Eric Kendricks
---
---
Courtnall commitment to mental health
While awareness around mental health was a newer practice for Kendricks, the topic had been one regularly discussed within the Courtnall family.
Ally grew up understanding that her grandfather, Archie Courtnall, had taken his own life in 1978 after a hard-fought battle with depression. Ally's father, former NHL right wing Russ Courtnall, along with his brothers Geoff and Bruce, established the Courtnall Classic benefit that later became the Courtnall Celebrity Classic. The gala dinner and golf tournament raised funds to improve emergency mental health services in Victoria, British Columbia.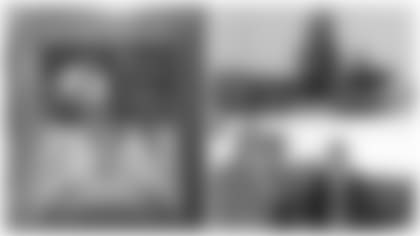 Thanks to the Courtnall family's efforts, enough money was raised to set up a mental health institute on Vancouver Island to offset a lack of resources.
But Ally wasn't only familiar with the concept of mental illness; she felt the impact herself.
"Ever since I could remember, I was such an emotional kid, and I felt things super deeply," she said.
As a child, Ally recalled, she often would spend hours alone in her bedroom listening to sad music.
"Looking back, I'm like, 'Wow, maybe this wasn't exactly as normal for kids to experience at a young age, really being so in-tune with their emotions,' " she added.
Ally struggled with depression to a greater and greater degree over the years. In high school, she turned to self-harm as a way to cope with the profound level of emotional pain that – at times – suffocated her.
It was during her time at UCLA that Ally reached what she calls the lowest point of her mental health journey.
Ally quit the soccer team, pushed away from those close to her and spent every day alone.
"I just went down this black hole. I think when I hit that low point was when I realized, 'I can make two decisions here: I can keep going back into this really toxic cycle, or I can really try to get the help that I need.' " Ally Courtnall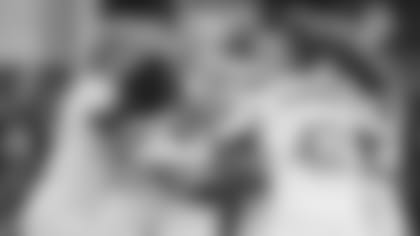 For the first time in her life, Ally sought professional help because she wanted to get better – not because someone else told her she needed support.
"I think that's where I really started that journey with self-love and focusing on my mental health and getting back to be more like 'this,' " she said, sliding an open palm smoothly across an invisible table, "rather than this roller coaster I was going through my entire life."
At the advice of her uncle, Ally attended a weekend-long seminar with others facing similar challenges and some of whom had also experienced some level of childhood trauma.
"You kind of sat in a room all day and were forced to talk about your feelings, speak with other people – no phones allowed," she recalled. "That was a big turning point for me, because I realized that I wasn't alone in how I was feeling. No matter what background everyone came from, we all were able to have this common understanding that we're going to have those highs, we're going to have those lows, but we have each other to lean on and support and normalize that conversation. And there was no judgement.
"I think that's where I was like, 'OK, this needs to be something that's communicated more openly so we don't feel that shame and that insecurity in talking about mental health and how we're feeling and the things we go through," Ally continued. "Because everybody goes through something. Whether it's as extreme as maybe something that I feel or somebody's just having a bad day – we all have that. I think that was when I realized, just having conversation and being open about it was, for me, where my healing really started."
Ally consistently implements various coping and self-care strategies into her everyday routine, including journaling, writing affirmations, practicing gratitude, working out, therapy, healthy non-restrictive eating and quality time with loved ones.
Because of his familiarity with Ally's nurturing of her mental wellbeing, Eric also has learned to self-detect rough patches of his own, including one a couple of seasons back.
The 29-year-old has always been "a pretty happy guy" but, like anyone else, acknowledged the ups and downs.
"I was playing well, everything seemed like it was fine on the football field, when I was at practice everything was good. But when I got home and was just on the couch and things like that, when I was watching TV, I just felt like – I don't know – I just felt like something was off," Eric recalled. "And because of the conversations that me and Ally had and because of what I knew about pushing people away and kind of how you start reacting, I started really taking a look at myself."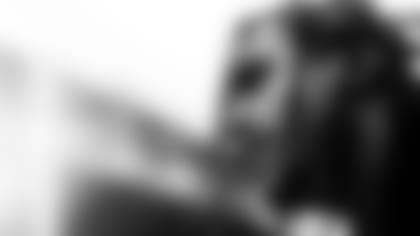 He soon came to realize the amount of energy he was spending on caring for the emotions and interests of those around him – so much so that he'd begun to over-extend.
"I was kind of giving too much of that – to the point where it was affecting me," Kendricks said. "I really had to [prioritize] my own mental health and just do things that I enjoy will bring me closer to my purpose. … And I wouldn't have known that if it wasn't for Ally. I wouldn't have taken steps to make myself feel better. I wouldn't have reached out for help from other people."
Whether friends, family members or a partner, Eric noted the value of having a trusted support system.
"Just having the people that you can connect to when times are bad, and you know you can talk through things and kind of devise a plan with somebody, I think it's important," he said. "We don't have the answers to all the questions. We don't have the answers to all the problems. But we can learn, and we can discuss them, to have a better understanding."
Anyone who knows Eric and Ally will tell you they're a perfect fit for one another. But beyond a love story, their relationship has been a journey of discovery, partnership and making a difference.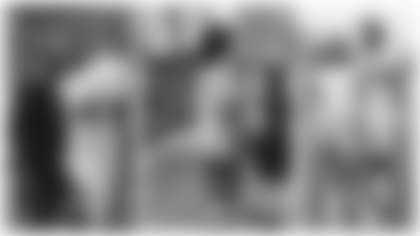 "Ever since I've known him, Eric has been a giver. And he's been so heavily involved in the community and trying to give back, [either] back home or in Minnesota," Ally said. "That kind of lit a fire under me to do better, to be better, because people like him are really rare. … It's just natural for them to do that.
"I think it makes our relationship stronger, too, because it's something that we both really value," she added. "Taking that time out of your day to give to somebody else and seeing how much that means to them, even if it's something so small, I don't think people realize that just a small act of kindness [can go a long way] with somebody."
Eric's philanthropic arm reaches many different areas, from combatting food insecurity to promoting social justice, and – thanks to everything he's learned from Ally – a consistent priority is partnering with organizations that also prioritize the emotional and mental health of community members.
This past year, Eric and Ally tackled a unique effort close to their heart when Ally was contacted by a staff member at Bar None, a youth residential treatment center located north of the Twin Cities.
"These kids come from really traumatic backgrounds and experiences, and they have a really hard time staying in foster homes because of their behaviors that come from some of the trauma they've experienced," explained Ally, who immediately felt drawn to the young people at Bar None.
She and Eric spoke to the youth over videoconference, answering questions and encouraging the group, and afterwards talked with staff members about needs facing the facility.
Eric and Ally have stayed in contact with Bar None and in December joined with multiple Vikings teammates and their significant others to give the youth a memorable holiday.
"It was a good thing for everybody," Eric said. "Obviously during the holidays, everybody's buying gifts and receiving gifts and things like that, but the little things you do for people – to provide confidence, to provide all sorts – big or small, I really liked that as teammates we did it together."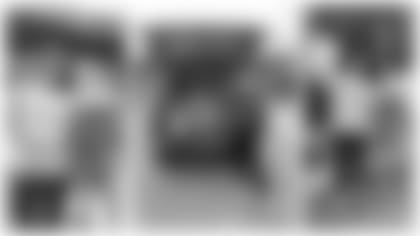 Eric and some of those same teammates don't shy away from tough competition on game day; similarly, they don't shy away from tough conversation.
From the COVID-19 pandemic, to the killing of George Floyd and social unrest that followed, to the expected rigors of an NFL season, these past 12 months have brought unexpected – and often significant – challenges for everyone.
It's for that reason that mental health has become an even bigger emphasis.
"I had a lot more conversations this year than I have probably ever before on this very subject," Eric said. "How we deal with it; how I may react to something and someone else may react to another thing; how we both may deal with it. Times where it's been bad, times where it's been good.
"Just discussing that with another man, another woman, is therapeutic in itself," he added. "It just lets you know that, 'Hey, this guy's right here with me, he's sitting right across from me, and he's kind of going through the same things.' … We've got to help each other out."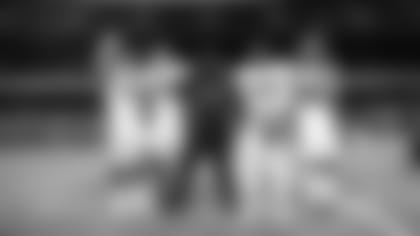 There's no denying the negative connotation that for so long has accompanied the topic of mental health or individuals battling a mental illness. And oftentimes, that mindset is seen at an even deeper level in athletics.
Vikings team clinician Brownell Mack, PsyD, LP, addressed the "warrior mentality" commonly seen among competitors.
Dr. Mack pointed out that while it's seen at all levels of athletics – youth sports, college and professional – it's likely heightened at the domain in which sports are one's livelihood.
"At the same time, I think it's also probably a reflection of how we socialize men and boys in our country. There is an expectation that they tough it out. You are told both in direct and indirect terms that you should never reveal any weakness, and that translates, I think, directly into competition," Dr. Mack explained. "You're never supposed to signal that you're weary, that you might be breaking down, because that can yield an edge to an opponent. So I think those two things run hand-in-hand."
Eric echoed these thoughts.
A second-round draft pick by the Vikings in 2015, Eric is one of the NFL's top linebackers. He led Minnesota in tackles for five straight seasons (2015-19) and in 2019 was named First-Team All-Pro and participated in his first career Pro Bowl.
There's no denying Eric's impact on the gridiron. And yet, he still is subject to the stigma in which society's become entrenched.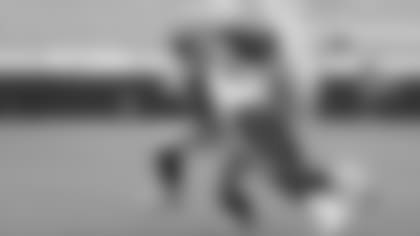 "Obviously our jobs are rare. The spotlight we're in, the performance we're under, the physical pain, everything like that, it's rare. It's not common. But on top of that, I feel like it's expected of us to also carry this mindset of, 'Nothing can faze me. I'm so tough,' " Eric said. "And I feel like oftentimes, it has nothing to do with the physical. It has nothing to do with whether you can make the tackle or make the catch to win the game. It's all mental.
"And when you start handling these things – you wake up in the morning, you brush your teeth, you throw your shoes on, you go to work – when you start incorporating aspects of mental health – checking in on yourself daily, writing your affirmations down, things like that, you can give yourself the tools you need to really push through some things you're going through," he continued. "I feel like the stigma is, 'Just be tough,' in a sense. And it's like, 'Well, in order for me to do that, I have to [attend to my mental health] too.' "
Ally, who works as a professional model with companies such as lululemon, Banana Republic and more, also is no stranger to assumptions that can be made around mental health.
While modeling doesn't carry the same expectations as football, the emphasis on emotional toughness is prevalent.
"You face a lot of criticism and insults, almost never feeling good enough for a specific client or a job. They'll pick you apart," Ally said. "So you kind of have to have this façade that you're really tough and nothing can break you, even though people are up-front about, 'Oh, I don't like her' or 'I don't like this about her.'
"I think that's why mental health also is important, because we need normalize the conversation around, 'That's not OK.' " Ally Courtnall
---
---
Strength in vulnerability
Eric and Ally hope to continue breaking these walls down.
Those who follow Ally on Instagram regularly see resources and encouraging words for anyone struggling with depression, anxiety or any level of mental illness. In addition, she consistently speaks openly about her own experiences and feelings on any given day.
"We all are going through things, so I think that's where the conversation should really be communicated," Ally said. "Anytime I share, I get a message from somebody like, 'Man, I was really going through [a lot] today, and you don't know how much this helped me, because I'm going through my feed and I'm seeing something that I can relate to.' "
Among the messages she's passionate about? Be kind. You never know what someone might be going through, whether big or small.
"I think that's the biggest fear: that you are going to be identified as a weirdo for feeling that certain way or having those negative thoughts about yourself," Ally reflected. "I hear it all the time when people say, 'Well, that was so cowardly' when someone commits suicide. Or, 'That's such a terrible way to go out,' or 'that's so selfish.' And I'm like, 'But until you're in that person's shoes, you can never judge.'
"There are people who feel things differently than others and go through things internally that you can't see from the outside," she added. "I think that we just need to be more sensitive and more compassionate when it comes to the subject of mental health."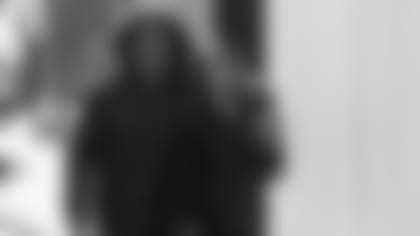 Likewise, Eric is joining other athletes within the Vikings locker room and around the league in normalizing the conversation.
"People often think we have it all, as far as money, we play sports, X-Y-Z, but sometimes mentally we struggle as well, just like everybody else," he said. "Whether it's comparing yourself to other people, what you see on social media, to just being criticized in your day-to-day job on every single play.
"Seeing guys speak up about it, it's a real thing. It's a real issue that a lot of people are dealing with, especially right now [during the pandemic]," Eric added. "So it shows strength, in a way; it shows strength in being vulnerable."
---
---
You are not alone. If you or a loved one are struggling today, please reach out for support.
National Suicide Prevention Lifeline: 800-273-8255
NAMI (National Alliance on Mental Illness): nami.org