Tyler Conklin didn't really get to know his uncle, Terry Garner.
He has, however, learned the impact that can reverberate from a tragic loss.
Terry Garner chose to end his life on Oct. 19, 1997, when Tyler was just 2 years old. The sudden action left Terry's family – including his sister, Diana, reeling.
But as Diana navigated the traumatic loss and complicated grief in the wake of her brother's death, she found herself gaining a new passion for suicide prevention and raising awareness around mental health – particularly at the youth level.
"I don't really remember too much about [Terry's passing], but I've gotten to watch my mom and see how it's affected her throughout her life," Tyler reflected recently. "I have a little brother and a little sister, so to think about losing two of the most important people in my life, I can't even fathom the pain that it would bring. I'd really watched my mom kind of take that pain and the struggle and turn it into something really positive for her community and herself."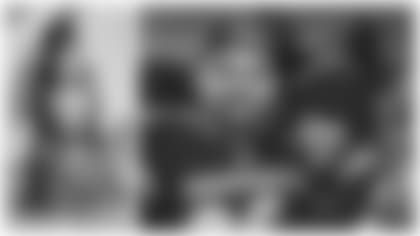 Diana helped start the L'Anse Creuse Community Action Coalition in Macomb County, Michigan, becoming co-chair in 1999. She helped grow the effort from a small group of adults referred to as the Safe Schools Committee to one of the largest and most impactful coalitions in Macomb County that involved both adults and students.
The coalition garnered such a successful reputation due to its large student-driven force. Tyler participated in the coalition from seventh grade through his senior year at L'Anse Creuse North High School, meeting once a month with the group that worked to make a positive change in the community.
"Just the fire and the motivation that it created, the way my mom turned that pain and hard time into something positive, it was huge for me to see." - Tyler Conklin
Efforts to ensure a safe environment for youth didn't stop at the community coalition, though.
The Conklin family is heavily involved with KnowResolve, a nonprofit based in Shelby Township, Michigan, dedicated to promoting mental health and preventing youth suicides through outreach, advocacy and education.
KnowResolve was founded in 2007 by Dennis Liegghio, who as a teen struggled with depression and suicidal thoughts after losing his own father to suicide. Since its launch, KnowResolve has reached more than 140,000 teens with potentially life-saving messaging.
Liegghio and Diana Conklin crossed paths at a conference in the '90s, during which they realized their experiences, plans and goals around mental health aligned.
"My mom got Dennis to come and do his first-ever event at Middle School-Central, where she worked, in 2007. And since then, my mom and Dennis have done a ton of the community [work] together," Conklin said. "KnowResolve is nationwide, and they travel the country telling his story and raising awareness. And he does it in a pretty neat way. He's a musician, so he does it singing songs and playing his guitar and stuff. Their events are awesome."
So after Tyler was drafted by Minnesota in 2018 and had the opportunity to participate in the Vikings "My Cause My Cleats" game as a rookie, he didn't have to think twice about donning kicks custom-designed to represent KnowResolve.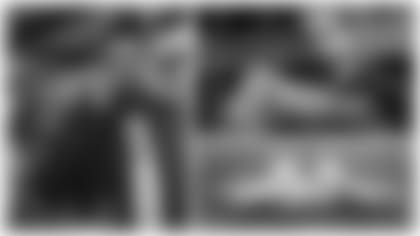 Tyler has seen first-hand the impact made through KnowResolve and through the energy put forth by his mom, who also works as a licensed counselor for a private practice. It's not every day that your therapist's son plays in the NFL, so Tyler has been known to stop by and meet patients – generally middle schoolers – to chat football or sign an autograph.
From pee-wees to the pros, metal bleachers to the purple seats of U.S. Bank Stadium, Tyler has always had the support of his family. When the tables are turned and he has a chance to witness Diana's impact, it's a proud son moment.
"I can see when I sit there and talk to them how much it helps them, and how much it means that [my mom] is there for them," Tyler said. "Or at the coalition, hearing kids talking about it, whether previous [experiences] or present, and it's definitely a good feeling to see how much she's helping."
---
---
To-do lists & pet therapy
While mental health has been a topic surrounding the Conklin family for years, it wasn't until more recently that Tyler recognized and acknowledged the anxiety he personally struggles with.
It hasn't been a topic he's previously opened up about, but the 25-year-old feels strongly about doing so now.
"It's a hard thing for me to talk about," Tyler acknowledged, "because I feel like it's something I haven't really talked about a lot. And I feel like that's kind of the stigma [surrounding] men. We bottle stuff up; we don't talk about things. It kind of took me a while to figure out that I did deal with mental health battles.
"Anxiety's something I feel like I deal with a lot – sometimes worse than others," he added.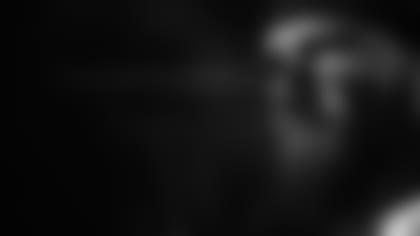 Symptoms of anxiety disorders cover a broad spectrum, but some of the indicators Tyler has noticed in himself are excessive worrying, feeling agitated and restlessness.
He often finds himself ruminating on a mental to-do list, no matter how minor the task.
"That [mindset] can take away a lot of joy and fun of doing things, of just living life. Because I can't just sit down and relax. It's 'I've gotta do this; I've gotta do this; I've gotta do this.' It can just be overwhelming, to never really let your brain rest." - Tyler Conklin
"You get that feeling in your stomach," he added. "For the longest time, I never really understood what it was. I just thought, 'My stomach feels funny.' But then you learn about it and realize that pit in your stomach is a little bit of anxiety."
Tyler has found a variety of ways to help him cope with the recurring anxiety buzz inside his brain. One of the practices he's adopted is making lists, either by putting pen-to-paper or electronically.
The simple – yet significant – routine has enabled Tyler to feel more relaxed.
"Now I know where it's at, I know when I have to do it, instead of just constantly thinking about it," he said. "Because [otherwise], I'll just start repeating stuff in my head until it gets done.
"So writing stuff down has really helped me, and obviously working out and doing other things [for your physical health] is always beneficial," Tyler continued. "And being [tidy]. Whether it's cleaning my car, my locker or the house. If I have anxiety … and don't know what to do with myself, cleaning up or accomplishing a productive task always seems to benefit me."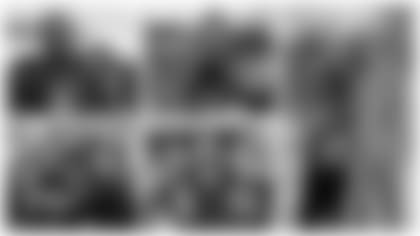 Tyler is grateful to be a part of a close-knit, "extremely open" family. He's appreciated the support of his parents; his brother, Trevor; sister-in-law, Caitlyn; and sister, Tori. And he's especially thankful for his girlfriend, Scottie, whom he says witnesses the bulk of his battle with anxiety.
"She's a lot more carefree and kind of just goes with the flow," Tyler said with a smile. "But she does a really good job helping me either accomplish a task so I can kind of relax a little bit, or not getting annoyed with me because I'm over here asking her to get stuff done, for me to get stuff done. So she's probably the person who sees it the most, and she does a great job helping me navigate it."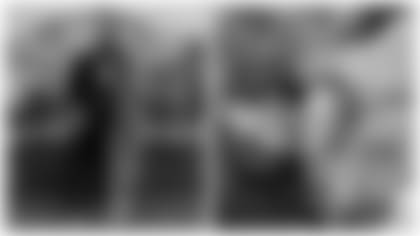 And don't forget Laska and Luna, Tyler and Scottie's pair of Siberian Huskies.
A study in 2019 by Washington State University found that participants who spent just 10 minutes petting dogs or cats had significantly reduced levels of the stress hormone cortisol in their bloodstream.
You certainly won't find Tyler debating those results.
"It helps a lot," he said. "Whether it's just laying around cuddling them, talking to them – even though they can't understand what the heck you're saying – I think it helps. A little bit of pet therapy.
"We're in [Michigan's Upper Peninsula] right now, up in Marquette, and Laska got out and ran away for a little bit the other day, so that didn't help my anxiety very much," Tyler quipped. "But we got him back. I think it definitely has its benefits … unless they decide to run away."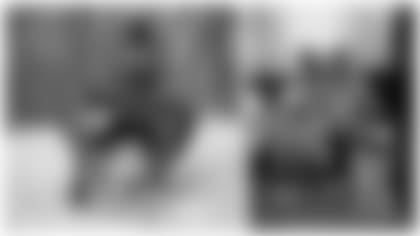 ---
---
Finding the silver linings
Playing for the NFL comes with its own set of unique stressors, but the past 12 months brought a whole new level of tension.
From navigating a season that included more than 150 COVID-19 tests and worrying about the health and safety of family members, to witnessing amplified racial injustices and social issues, Tyler seemingly faced new worries daily.
Vikings team clinician Brownell Mack, PsyD, LP, assured that the feelings Tyler and so many others have experienced is to be expected in such a situation.
"I think the terms that we're using to describe what this time has been like for people – 'unprecedented' and 'uncertain' times – falls a little bit flat because I think it dilutes the magnitude of what we're enduring right now," Dr. Mack said. "The term that seems to fit best for me is 'life quake.' We used to associate 'life quake' with acute incidents that would kind of push people to the edge. So it could be an accident, or losing a job, or a divorce. What we've seen over the course of 2020 is more of a chronic life quake that doesn't seem to be ending anytime soon. So we are in the grips of a disaster."
Add to that the additional societal and political strains, and high levels of distress are not only understandable but anticipated.
"If you weren't feeling some level of anger and frustration and sadness, you probably wouldn't have a pulse," Dr. Mack said. "So we have to normalize and validate those responses as much as possible and ensure that we are available as a mental health system – and, really, as friends and colleagues – to almost universally assume that people are getting to a point where they're frazzled and don't know what to do. And be available to reach out to them and to orient them to sources of help."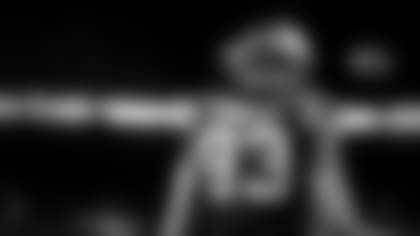 Amid the difficulties, though, Tyler also mined for the silver linings. He believes the elongated offseason caused by the pandemic actually benefited his mental health during difficult times, whether through personal workout sessions or additional quiet time.
"Before I even realized I had anxiety and was dealing with some stuff, working out was always the thing that made me feel better," Tyler said. "And I think during the pandemic, being able to have the time to sit back and reflect … you're stuck in the house with your family … just finding different outlets that way.
"Reading's been really big for me. Before [everything shut down], I probably hadn't read a book since 'The Magic Treehouse' when I was a little kid," he laughed. "I started reading when the pandemic [caused] a shutdown, and that's helped me a lot. Whether it's just reading for fun or if it's reading to try to learn something."
Tyler additionally is working on his spirituality and being "a little more in-tune with myself," having now worked yoga into his routine. And in a world saturated by Twitter rants, faceless Facebook bullying and doomsday scrolling, he's found it crucial to sometimes step away from social media.
"You've got constant information, constant news," he said. "You go on Twitter and you learn about this, and then five seconds later you see something else. You kind of become desensitized to stuff. So I'm trying to stay off my phone and digest information more.
"When we get desensitized to stuff, it takes away our ability to be empathetic about situations. I'm really trying to slow myself down and feel more, I guess, is the easiest way to put it into words. Just feel more for yourself and for others." - Tyler Conklin
Tyler has never questioned the unconditional support or love of his parents.
He does, however, recognize the stigma around mental health that has been societally passed along from generation to generation.
"It all starts, obviously, that's the way I was raised. Not that my mental wellbeing was neglected, but I looked at my dad as a big tough guy. I'd never seen him cry, and he handled everything that he needed to handle," Tyler said. "[Seeing] that, I grew up not wanting to put my problems on anybody. If something bad was going on or something was happening, 'I can take it – I can put it on my shoulders.' I think a lot of men grew up like that; I think a lot people grew up like that, men or women.
"I think it's just something that society's kind of created, but I do think it's something that, as a society, we've gotten a little bit better at talking about," Tyler continued. "The main thing, I think, is acknowledging that there is stuff going on. Because I've gotten so good at just handling stuff, internalizing things, or 'I'll be all right' kind of idea. I've gotten so good at that, that you forget to acknowledge when things are going on. That can be a rabbit hole, and that can be bad because then it affects you in your daily life – whether it's just talking to a significant other, a family member, a friend, and you take it out on them without even noticing it."
Dr. Mack pointed out that so many people still associate the term "mental illness" with "being 'crazy' or inadequate or deficient." But the reality is, he emphasized, the majority of people will experience some level of emotional distress or trauma over their lifetime.
"It's much more the rule than the exception," Dr. Mack said. "But the story we tell ourselves is critical. If we begin to think that if we're sad or we're feeling overwhelmed emotionally, that there's something wrong with us, then we're more likely to retreat or try to cover that vulnerability."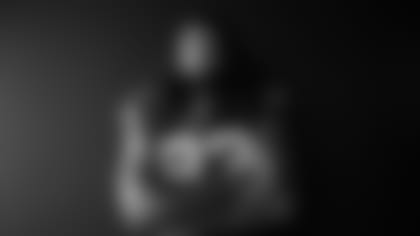 Exposing a personal challenge that may be perceived as a weakness isn't easy.
But when Tyler heard about the "Getting Open" series, he was quick to get involved.
"I want to be one of the people where it's, 'He's dealt with mental issues. He's in the NFL. He's done things.' I want to be at the forefront of that. It's important to show kids younger than us, or show people that are our age or older that, no matter how big and bad you think you are, or matter what you do for a living, you can deal with your mental health." - Tyler Conklin
He looks up to teammates like Jalyn Holmes and Eric Kendricks, who both have shared their stories as part of this ongoing series.
Tyler said he and Holmes, his close friend and fellow 2018 Draft pick, have engaged in a number of conversations about mental health and the importance of normalizing the conversation.
"I think he's exactly right. If I can help one person get through a tough time that they might not think they're going to get through, then this is definitely worth it," Tyler said. "If there's any advice I can give, and it's hard for me to give it sometimes because I'm not that good at listening to my own advice … but I just want everybody who hears this to know it's OK to struggle with things, no matter how big or small they are – and to never give up, to attack that problem and find help if you need it."
---
---
You are not alone. If you or a loved one are struggling today, please reach out for support.
National Suicide Prevention Lifeline: 800-273-8255
NAMI (National Alliance on Mental Illness): nami.org