Despite missing three games due to injury, Vikings defensive tackle Sharrif Floyd performed well in 2015, finishing the regular season with 34 tackles (19 solo) and 2.5 sacks. Floyd particularly drew attention down the stretch.
"Voice of the Vikings" Paul Allen **wrote about Floyd** in his "Words Eye View" column on KFAN.com. Allen said he was most impressed with how Floyd played at Green Bay for the NFC North Division title on Jan. 3 and in the Wild Card showdown against Seattle the following week.
I swear he didn't miss a tackle in either game and shredded blocks like a big-timer.
Allen also emphasized the chemistry between Floyd and nose tackle Linval Joseph in creating pressure for offenses.
Floyd is one of the defense's best players when not battling bumps and bruises and most times is too quick for centers and/or guards. The Joseph-Floyd tackles tandem is the best in the division and very important to what [Head Coach] Mike Zimmer wants to create defensively.
Floyd will thrive at US Bank Stadium given the crowd will be super loud, making it more difficult for opposing offensive linemen and he's definitely a key contributor to one of the best defenses in the NFL.
Former Viking Jared Allen delaying retirement decision
Former Vikings defensive end Jared Allen has not yet said if he'll retire following this season, although Mark Craig of The Star Tribune pointed out that ending his career with a Super Bowl appearance would be the best way for Allen to walk away.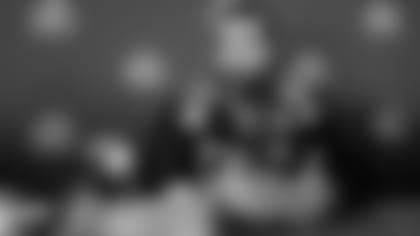 The four-time first-team All-Pro would retire as a Super Bowl champion shortly after sunset in a stadium that's only minutes from where he grew up as a two-time Pop Warner national champion.
Not so fast, people. Allen, who posted [85.5] sacks during a six-year stint in Minnesota, said he hasn't decided what he'll do beyond Sunday. He also said he won't base any decisions on where he stands on the NFL's career sacks list. With 136, he's tied for ninth. With only [5.5] more sacks, he'd move past Michael Strahan into fifth place.
"I never entered this game saying I wanted X amount. When you get close, you think about it. You say, 'OK, I'm a mediocre year away from this.' But every year that happens, you get a year older and with injuries and stuff, you can't count on it. I take it for what it is. I've had a blessed career, and we'll see what happens and where it goes from there."
Allen, who started the 2015 season with the Bears and joined the Panthers in late September, is planning to play in the Super Bowl after suffering a broken foot last month.
Former Vikings coach Fred Pagac dancing his way to Super Bowl 50
Jared Allen isn't the only Vikings connection to Super Bowl 50. A handful of former coaches and players have traveled down the pipeline to this year's big dance, including former Vikings assistant coach Fred Pagac.
Pagac served as the Vikings linebackers coach from 2006 until 10 games into the 2010 season when Vikings Head Coach Brad Childress was let go. He then took over as Head Coach Leslie Frazier's defensive coordinator for a 22-game stretch before returning to linebackers coach for the 2012 and 2013 seasons.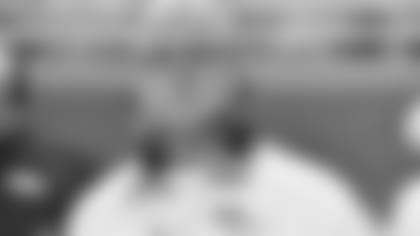 Now serving as Denver's outside linebackers coach, 63-year-old Pagac has gained a reputation with his players as being a well-respected, driven coach. According to Craig, Pagac **has also added "dancer"** to his resume.
'Coach Pag has seen it all,' [Broncos linebacker Von] Miller said Tuesday at the Santa Clara Marriott, Denver's Super Bowl 50 hotel. 'He's coached Bill Romanowski [in Oakland in Super Bowl XXXVII], Chad Greenway in Minnesota and all these great linebackers. So he can deal with any personality.'
A video surfaced of Pagac dancing on the sidelines with Miller as Denver's AFC Championship win over New England wound down.
Miller is shown standing on the team's bench rolling his hands in circles and then thrusting them far apart. "Pag" was shown facing Miller and doing the same movements.
The obvious next question: Did the old-school coach see the video online?
"He saw it," Miller said. "It was pretty funny. He got a kick out of it."
Comparison: Peterson vs. Lynch from 1 yard
The ending of Super Bowl XLIX was quite memorable, an interception on a second-and-goal play from the 1-yard line giving the ball to New England with 20 seconds remaining.
Many thought Seahawks running back Marshawn Lynch could have plowed into the end zone for the go-ahead score. ESPN's Kevin Seifert noted that Lynch and Adrian Peterson would be the **top two choices** among 300 NFL players surveyed for the goal line carry.
Of the 300 voters, 108 chose Lynch, and 104 said they'd prefer Peterson. No other runner received more than three percent of the votes. Seifert wrote:
Lynch's slight edge in this poll might also result from the visual perception that he is the harder runner of the two and thus more likely to convert from 1 yard. In truth, Peterson's short-yardage performance has significantly exceeded Lynch's in their careers.
*According to ESPN Stats & Information, Peterson has converted a first down on 135 of 187 rush attempts with 1 yard to go (72.2 percent). Lynch, meanwhile, has converted 95 first downs in 161 such carries (59 percent). *
You can't go wrong in either scenario, but based on past and recent performance, Peterson would be the smarter choice here.