Linebacker Erik Kendricks was one of many bright spots for the Vikings this season as the rookie's strong play helped Minnesota win their first NFC North title since 2009.
In a year where the **Minnesota Vikings*' bumper crop of rookies helped them surge to a NFC North title, the man in the middle of their defense was named the best rookie in the division.** *
Kendricks, who began the year in the Vikings' nickel package and shifted to an every-down role when **Gerald Hodges* was traded to the *San Francisco 49ers* in October, led the Vikings with 92 combined tackles and wound up with four sacks, winning NFL Defensive Rookie of the Month honors for October. He became a key part of coach Mike Zimmer's blitz package, and though he missed two games with a rib injury and seemed to see his impact fade once nose tackle Linval Joseph![](/team/roster/linval-joseph/d46a2d18-d20d-4f34-9fda-fb2343ee1d26/ "Linval Joseph") was hurt late in the year, the second-round pick looks like a fixture in the Vikings' defense.*
He'll have to improve in pass coverage, but considering it was one of his strengths coming out of college, Kendricks should give the Vikings reason to believe he'll improve there in 2016.
Full voting (first-place votes in parentheses):
Kendricks was a second-round pick out of UCLA in 2015.
Adam Zimmer's Work Highlighted By Sports Illustrated
Vikings Linebackers Coach Adam Zimmer tutored a strong group in 2015.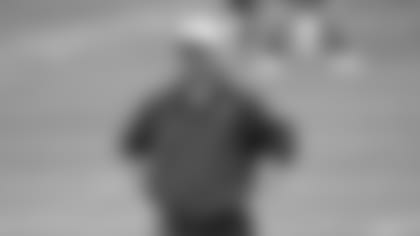 Zimmer's linebackers helped lead a defense that allowed just 18.9 points per game, good for fifth in the league.
Zimmer, who just wrapped up his second year leading the linebackers, was recognized by Sports Illustrated's MMQB's Andy Benoit as one of 11 best assistant coaches from 2015.
The son of head coach Mike Zimmer oversaw a position group that featured a lot of talent, including 2014 first-round pick Anthony Barr and 2015 second-rounder Eric Kendricks, but it was raw talent. In Minnesota's scheme, linebackers have several responsibilities on passing downs. They must audible into late blitzes, rush the quarterback, attack blockers in ways that set up others to rush and, more often than not, show blitz only to drop into zone coverage. This all takes considerable awareness.
Entering the league, neither Barr nor Kendricks was revered for their football IQ. They weren't dumb, just young. But by late in 2015, both showed flashes of veteran awareness. Kendricks, in particular, was heady in coverage.
Four Vikings Make All-NFC North Offensive Team
With the offseason underway, many are putting together superlative teams from the 2015 season.
Running back Adrian Peterson, tight end Kyle Rudolph, center Joe Berger and right guard Mike Harris were recognized for their strong 2015 seasons.
There was no running back across the NFL more dominant than the Vikings' Adrian Peterson in 2015. As the only back who carried the ball over 300 times, he cruised to a rushing title with 1,485 yards. Although he was battered and ended up on the injury report often, the 30-year-old veteran had relatively fresh legs after missing 15 games during the 2014 season due to suspension. Peterson made a strong comeback, signaling to the league that he's not going anywhere any time soon. He was a major reason why the Vikings won the NFC North.
Kyle Rudolph wasn't the most productive tight end in the division, but he played a key role for the Vikings as a two-way tight end in a run-first offense. The 6-foot-6, 265-pound tight end caught 49 passes for a career-high 495 yards and five touchdowns. A lot of times the Vikings asked Rudolph to stay in and block. He helped rookie right tackle T.J. Clemmings hold up in pass protection and helped plow the way for Adrian Peterson's 2015 rushing title.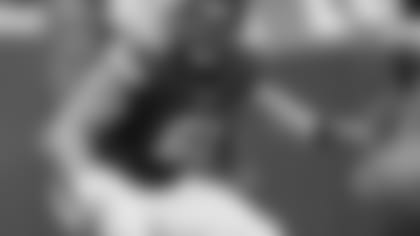 The Vikings didn't have high expectations for the center position after longtime starter John Sullivan was lost to a back injury that ultimately cost him the entire season. However, Joe Berger stepped in and did a tremendous job in his stead. Although it was the first season in which he started all 16 games, the 33-year-old veteran never seemed inexperienced. Berger spearheaded Minnesota's ground game, which yielded the league's rushing champion, as Pro Football Focus named him the **NFL's best run-blocker* in 2015.*
Mike Harris was also key to Adrian Peterson's resurgent year in Minnesota. In his first season as a full-time starter, the 27-year-old did a lot to boost his stock right before hitting free agency. He is a prime candidate for a handsome contract extension, as a 6-foot-5, 338-pound guard who broke into the league as an undrafted free agent in 2012. Harris was a pleasant surprise for the Vikings this past season, and now he's in position to become a long-term fixture along their offensive line.