Forget just being an impact player, it's clear through nine games that Justin Jefferson is a superstar.
Plenty around the league have taken notice of the Vikings rookie wide receiver, who leads the team in catches (42) and yards (762), and also has three scores.
Jefferson shined Monday night on national television, catching eight passes for 135 yards, and tied Randy Moss' rookie record of four games with 100-plus receiving yards.
Analytics website Pro Football Focus continued its season-long praise for Jefferson, as PFF once again noted that the 22nd overall pick in the 2020 NFL Draft is the league's top-ranked rookie.
Jefferson has earned a PFF grade of 90.6 thus far, and is the only first-round rookie with a grade above 90.
PFF analyst Sam Monson wrote:
Justin Jefferson again had a big day, this time on Monday Night Football against the Chicago Bears. He ended the game with 10 targets and eight receptions for 135 yards — 68 of which came after the catch. Jefferson moved the chains five times for the Vikings offense, and it could have been far more had the team pivoted to a heavier passing attack earlier in the game instead of repeatedly running Dalvin Cook into an orange wall.
For the season, Jefferson may be the cream of what looks like an all-time crop of rookie receivers, at least in Year 1. He has shown he can play and thrive on the outside at the next level, not just in the slot, and seems to have very little in the way of flaws to his game.
Jefferson was especially effective on third downs against the Bears, as he had five receptions for 102 yards on the down, with three of his five catches going for a first down.
The former LSU standout has been a big-play machine so far in 2020. He ranks seventh among all receivers with 762 yards, but is tied for 24th in receptions. His yards-per-catch average of 18.1 is tied for the league lead among players with 40-plus receptions.
The Vikings rookie is joined by Dolphins quarterback Tua Tagovailoa, Lions running back D'Andre Swift, Bengals wide receiver Tee Higgins and Browns tackle Jedrick Wills as nominees for the award.
Also, don't forget that Pro Bowl voting is now open:
Graff highlights ups and downs from Bears win
The Vikings secured a 19-13 win over the Bears on Monday Night Football, and now sit at 4-5 on the season.
Minnesota's win wasn't pretty at times, but Vikings Head Coach Mike Zimmer isn't one to hype up style points.
Graff noted that while the Vikings defense struggled early in the season, Zimmer has helped turn the unit around over the past month.
Zimmer's defense, despite several injuries and reliance on undrafted players, ranks No. 10 in Football Outsiders' reliable DVOA metric. I'm not sure how many people thought this unit would ever reach top-10 status.
Yet a defensive line without any long-time starters is proving adequate. The cornerbacks are quickly improving. And the safeties and linebackers are areas Zimmer can rely on.
Against the Bears, he brought pressure on the biggest plays, and those blitzes often got to Nick Foles, part of why he finished 15-of-26 for 106 yards and an interception.
Zimmer has had some incredible coaching performances. But if this keeps up, it would go down as arguably his best job yet.
Zimmer is now 61-43-1 in his Vikings career.
Graff also wrote that the Vikings still have some issues to clean up, primarily on special teams.
He noted that with the Vikings offense looking strong and the defense rounding into form, the third phase of the game will need to get on track to help Minnesota continue to be in the playoff mix.
That unit is a large reason why the Vikings have both the worst average starting field position and opponent starting field position. They rank dead-last in net punt average (33.8 yards) and punt return average (1.7 yards). They've returned six punts for just 10 yards and fumbled one of those returns. They've downed just six punts inside the 20 (second-worst in the NFL) and are one of only two teams that's had two punts blocked.
Dan Bailey ranks 28th in kickoff return average, allowing 26.6 yards per return. He ranks 19th in touchback percentage.
Oh, and that's not the full extent of their problem. Suddenly, the long snapper who they used a draft pick on two years ago has gone back-to-back games with a snap so problematic that it kept the Vikings from a point after [touchdown].
Graff other takeaways from Monday night included how significant the win was for Kirk Cousins, the emergence of second-year cornerback Kris Boyd and the recent strong play of Hercules Mata'afa.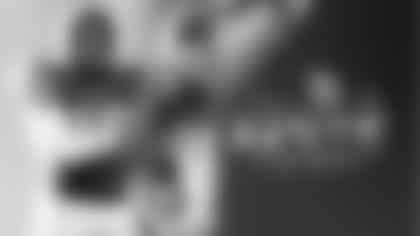 Pro Bowl Voting Is Now Open
Visit NFL.com to help cast your vote and get all of your favorite Vikings named to the 2021 NFC Pro Bowl roster...