EAGAN, Minn. — Justin Jefferson — and his custom-designed avatar — are helping during the ongoing COVID-19 pandemic.
The Vikings rookie receiver this week teamed with Genies and Bella + Canvas to donate 10,000 masks to Children's Minnesota.
Genies designed a custom avatar of the first-round pick, complete with the No. 18 that he will wear for the Vikings and a black mask, to appear in a video that illustrates CDC guidelines and best practices for helping stop the spread of coronavirus.
Jefferson's avatar is accompanied by the following text:
"CDC advises wearing a simple cloth face cover slows the spread of the virus by reducing the transmission of respiratory droplets but only if everyone wears one … you could be spreading it without showing symptoms."
Udoh Delivers for Health Care Workers
Second-year pro Olisaemeka Udoh last month donated and delivered 500 meals to workers at Cape Fear Valley Medical Center in his hometown of Fayetteville, North Carolina.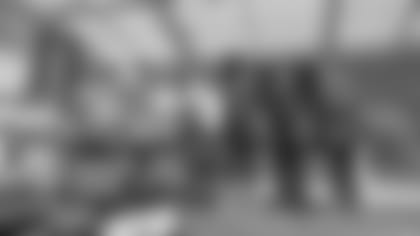 The 6-foot-6, 325-pound tackle stood out — and above others in the crowd — in a red hoodie, purple Vikings hat and black mask.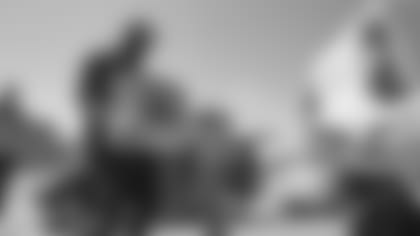 "Seeing the impact this virus has had on different communities around the world, I kind of just wanted to do something good for people on the front lines helping us out," he said.
Udoh is no stranger to the challenges that have confronted health care workers in their mission to treat people during a global pandemic. His father is a doctor, and his mother is a nurse in their own medical practice.
He also made a donation to Second Harvest Food Bank to help families in North Carolina.