Ifeadi Odenigbo is living out two of his childhood dreams.
Sure, there's the obvious one: being a defensive end in the NFL is a pretty big deal. But there's also the lesser-known aspiration Odenigbo had as a youngster growing up in Centerville, Ohio: getting a puppy.
Odenigbo always wanted a dog, but his parents – Nigerian immigrants – "never understood the concept of having a dog as a companion," he noted.
Despite his parents' repeated rejections, Odenigbo knew deep down he'd one day be a dog owner, and he even planned a name for his future pup.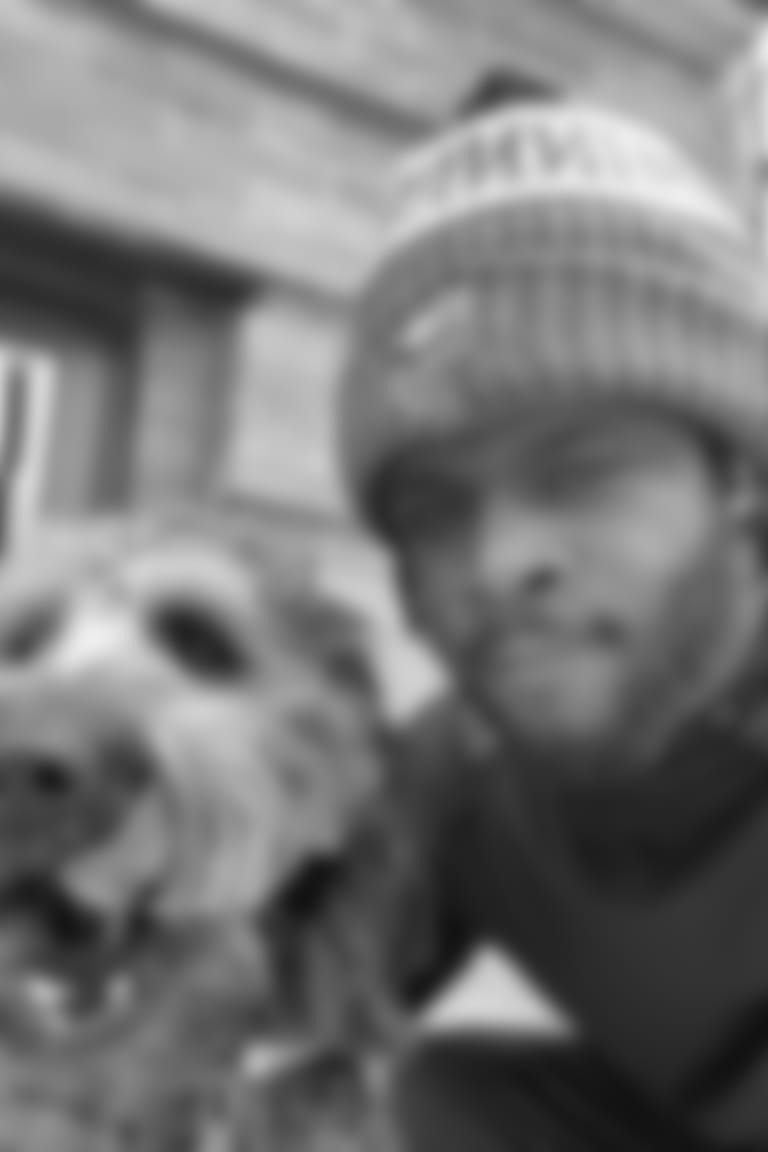 On family drives to church or on his way to school, Odenigbo's attention often was caught by the Macy's department store as he passed by.
"I was like, 'Man, I like that name, Macy. That would be a cool dog's name,' " he recalled.
Fast forward to 2017, when Odenigbo was drafted 220th overall by the Vikings and spent the season on Minnesota's practice squad. He decided that spring to finally make the purchase he'd been waiting for.
Odenigbo went from studying opposing offenses to studying – just as thoroughly – dog breeds.
The defensive lineman did his due diligence, but he continued to come back to the Goldendoodle.
"It's a very smart dog – we know poodles are very smart – and the retriever side, the fact that it's [high-energy], it's just a fun dog," Odenigbo explained. "And what made it really appealing was the fact that it doesn't shed.
"I'm not the cleanest person in the world," he added with a laugh. "When I saw a dog that doesn't shed, so I don't have to vacuum every two hours, [a Goldendoodle] seemed like the best fit for me."
Now two-plus years into being a dog dad, Odenigbo couldn't be happier with his decision.
And as he's bonded with Vikings teammates over the years, Macy has connected right along with him.
Macy's pup pals include Harrison Smith's chocolate Lab, Deuce, and Eric Kendricks' French bulldog, Basil, who sadly passed away this spring.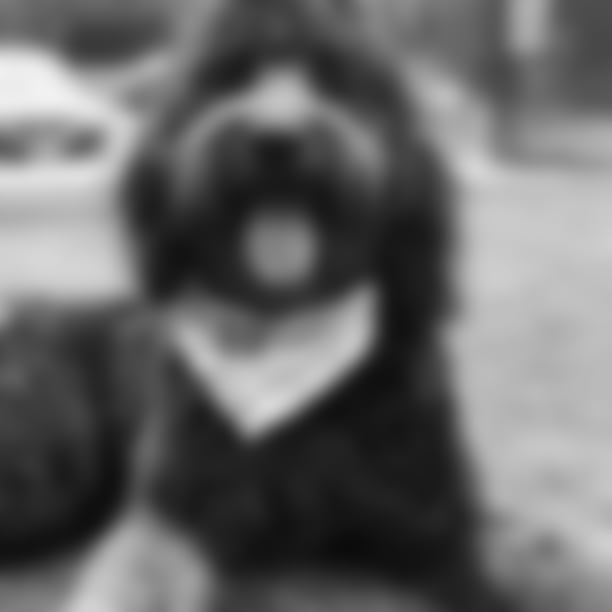 "Deuce is a workhorse. He's super competitive and super athletic," Odenigbo said. "Macy always thinks she's one of the guys, so she tries to compete with Deuce. Every time we go to Harry's crib, they'll jump in the pool, and you can just see that they're having a ton of fun.
"One of Macy's best friends was Basil," he added. "They had such a blast together. … Macy's got a couple of friends on the team."
Anyone familiar with Odenigbo knows he's always operating at full-throttle. And as it turns out, Macy's personality matches his.
He joked that Macy is the "spitting image" of him.
"She's got no chill," Odenigbo laughed. "Macy will be in my apartment, and we're just chilling, but as soon as someone knocks on the door … she's bouncing off the walls. Or when you're walking her on the leash, she's like, 'Oh yeah – we've got something.' She sees a squirrel, she's yanking on that leash, and I'm pulling her back.
"She loves attention; she needs attention," he added. "It's cool. Going back home after a long day at work, whether you played good or bad, it's nice to just have a dog [there ready to welcome you]."
Even his mom, Linda, and dad, Thomas, have developed a fondness for their grand-pup.
"Now that I have Macy, my parents are pretty accepting," said Odenigbo, who recalled Linda being "terrified" when he first brought Macy home to Ohio as a puppy.
"She wanted nothing to do with her," he said. "But after [some time went by], she was like, 'This is actually a fun dog. I get why you wanted to get a dog.' And now my mom will come and visit, and she's excited about Macy. It's pretty cool to see that even at their age, they had this [perception] of what dogs were, to them now really loving dogs."
Reflecting back over the past six-plus months that have offered a number of challenges, including the COVID-19 pandemic, Odenigbo said that having Macy has been a blessing.
When the coronavirus began to impact the U.S. and caused cross-country shutdowns in March, Macy provided constant companionship.
"Dogs are very therapeutic," Odenigbo said. "Having a dog is knowing you have a purpose. … Having Macy during this whole quarantine, I got to walk her every single day, I got to play fetch with her.
"Having Macy made [the social distancing] really not that bad for me, to be honest," he added.
Despite the hardships that 2020 has presented – both on and off the field – Odenigbo is careful to keep things in perspective and not take anything in his life for granted, including the puppy he always wanted.
"It's kind of a dream come true," he said. "I had a vision when I was a kid, and it's cool that I'm really fulfilling my dreams."