EAGAN, Minn. – The Vikings (4-6) are hosting the Panthers (4-7) at U.S. Bank Stadium for the 15th overall meeting between the franchises. Kickoff is noon (CT) Sunday.
Here are the ways to watch the action.
FOX (KMSP FOX 9 in the Twin Cities)
Play-by-Play: Kenny Albert
Field Reporter: Shannon Spake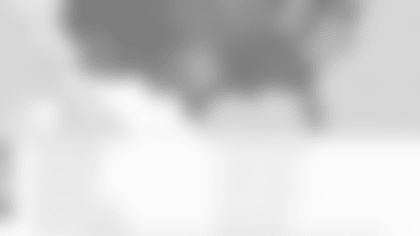 Fans who live in the orange areas shown on the map from 506sports.com will be able to watch the game on their iOS mobile devices with the VIKINGS APP or VIKINGS MOBILE SITE (Safari browser only).
KFAN 100.3-FM and KTLK 1130-AM
Sideline Reporters: Greg Coleman & Ben Leber
Pregame Show: 10 a.m. (CT) with Mike Mussman
KFAN and KTLK are the flagship stations for the five-state Vikings Radio Network.
Carolina: Sirius 138 and XM 381
Minnesota: Sirius 83 and XM 225
Click here for the full bevy of options that include over-the-air, cable, satellite, over-the-top and streaming methods.
VIKINGS PREGAME ALL-ACCESS
Vikings Pregame All-Access, a new program presented by U.S. Bank, will be streamed live at 11 a.m. (CT) to Vikings.com, the Vikings mobile app, the Vikings Now Connected TV app, Twitter, Facebook, and YouTube. Vikings Pregame All-Access will deliver exclusive, behind-the-scenes content that was previously only available in the stadium, including full coverage of Vikings warm-ups, live shots from the Vikings locker room and analysis in the hour leading up to kickoff.
Tune-in after each Vikings game on the team's digital and social platforms to watch Vikings Postgame Live presented by Mystic Lake. The show will feature expert analysis, highlights, Next Gen Stats and postgame sound from Head Coach Mike Zimmer.
COORDINATORS ON THE OFFENSE, DEFENSE & SPECIAL TEAMS
Below are takeaways from Thursday's media sessions with Offensive Coordinator Gary Kubiak, Co-Defensive Coordinators Andre Patterson and Adam Zimmer, and Special Teams Coordinator Marwan Maalouf.
Kubiak on Brett Jones' mentorship of Garrett Bradbury:
Brett Jones made his first start since 2018 when he stepped in at right guard for an injured Ezra Cleveland last week.
The reserve center/guard has been with Minnesota since 2018 after two seasons with the New York Giants, and he's held every role from starter to practice squader. Although Jones hasn't been a regular on-field contributor for the Vikings, he definitely has made an impact on the position group.
Kubiak was asked about Jones' influence on second-year center Garrett Bradbury's development.
"Garrett walked in as a [Day 1 starter]; we moved Pat [Elflein] to guard and said, 'You're our starting center,' " Kubiak explained. "That's easy to say, but that's hard to do, so we asked Jonesy to really take it upon himself, to help him out. Jonesy's been around the league a little bit, so between [Rick Dennison] coaching him, between Phil [Rauscher] coaching him, between Andrew [Janocko] coaching him last year with Rico (Dennison), and then you've got Jonesy in his ear day-in and day-out helping him prepare for the games, teaching him about the teams.
"Jonesy's been around the block a few times, so it's just a combination of things," Kubiak added. "And Garrett, being the type of guy that he is, is a listener. It's really helped Garrett become a really good player very quickly."
Patterson on prepping for Teddy:
There's not a single person in the Vikings organization who doesn't wish the best for Panthers QB Teddy Bridgewater.
The former Viking has been lauded by coaches and players alike in advance of his return to U.S. Bank Stadium Sunday. But in the same breath, those individuals are prepping to defeat Bridgewater and the Panthers.
"I love him once there's zeros across the board on Sunday about 4 o'clock and we win," Patterson said with a smile. "Then he's back to being my favorite Teddy; but right now, I need to find a way to get him on the ground."
He emphasized that while Bridgewater "does add pressure with his legs," the quarterback's best asset is the ability to get the ball out quickly.
"When you watch the tape, there's people that got a guy running free at him in the A gap and B gap right in the middle of his face, and he's able to get the ball out of his hands and complete it before that guy can sack him," Patterson said. "Now he gets hit, and he's tough enough to take the hit, but he gets the ball out of his hands. That's always hard for defensive linemen when you play a quarterback that can get the ball out of his hands fast and is accurate.
"I used the example with the D-line yesterday that his time in New Orleans helped him a lot," Patterson added. "He's got a lot of Drew Brees to his game right now."
Zimmer on the Panthers ability to get yards-after-catch:
A pair of Carolina teammates rank No. 6 and 7 in yards-after-catch so far this season.
Receiver Robby Anderson (380) and running back Mike Davis (367) have proven their ability to pick up extra ground after receptions. Panthers receiver DJ Moore also is skilled in that category, ranking 15th in the NFL with 294 YAC yards.
Zimmer pointed out Bridgewater's role in the notable stat.
"Teddy does a great job getting the ball in the receivers' hands and letting them make plays, whether that be the running back or the three fast receivers they have. He just gets rid of the ball, and they can catch and run and do what they do best," Zimmer said. "That's part of Teddy getting rid of the ball really quick, making quick reads. We're going to have to do a good job of being in the right angles, tackling, because they're going to get the ball to the receivers quick, and we have to get them down before they get too many yards."
Maalouf on trust in K.J. Osborn:
Rookie K.J. Osborn has had some ups and downs as the Vikings punt and kickoff returner, and Maalouf was asked about the fifth-round draft pick.
The special teams coordinator said there's a "couple factors" that go into it, starting with the fact that he's generally happy with Osborn's production.
"He's probably frustrated. I don't want to speak on his behalf, but I can kind of sense it a little bit – he wants to make a play. Sometimes I think he forces it a little bit," Maalouf said. "I sound like a broken record probably, but the bottom line is, he hasn't had a preseason; he hasn't had a ton of reps, either. I can count on probably one hand how many true reps he's had on punt return to actually advance a ball. And then some of them have been high hang-time balls. I think one of them a couple weeks ago was a 5.40, and the thing I told him, 'We've got to fair catch those.' The coverage unit's gotten down there by then.
"He's a super talented guy. He's got a high ceiling. We've just got to get him the opportunity," Maalouf continued. "We always talk about timing and spacing on kickoff return, if we get the chance to get one. So he's ready. He's ready. And then I think the other factor that I mentioned, too, is where the other people are on the team as far as injuries go, as far as who [Head Coach Mike Zimmer] wants up for the active [roster]. So all of that plays a factor. Hopefully we'll have him out there again and hopefully get some opportunities."