As 2021 draws to a close, Thielen Foundation has announced a special donation of $375,000 that will be shared among 11 Minnesota-based nonprofits.
Adam Thielen told media members Wednesday he's "super excited" about the financial gifts this holiday season.
"We have a lot of great people that do a lot for our foundation, donate to our foundation, that volunteer for our foundation. This is the kind of stuff that shows all that hard work," Thielen said. "We get to donate to 11 organizations that are doing huge things in this community, this community that has done so much for my wife and me. It's exciting to give back, especially this time of year."
Of the 11 charitable organizations selected, five will receive $50,000 gifts. A breakdown of the donation is as follows, per the foundation:
· $50,000 – Urban Ventures
· $50,000 – Woodbury Preschool at The Grove
· $50,000 – Goliath Project
· $50,000 – Bolder Options
· $50,000 – Boys & Girls Clubs of the Twin Cities
· $25,000 – Minnesota Chill Foundation
· $25,000 – FCA (Urban Ministry)
· $25,000 – Minnesota Adult & Teen Challenge
· $25,000 – First Tee Minnesota
· $20,000 – Best Christmas Ever
· $5,000 – Make A Wish Foundation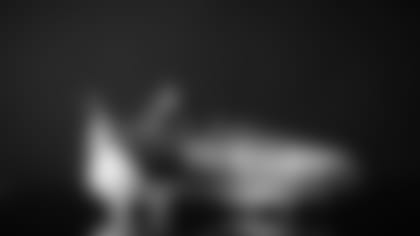 "It's those organizations we've worked with before and seen firsthand the good they're doing, and a few that we heard about, been in communication with about trying to do something," Thielen explained of the selection. "We thought this was a great opportunity to help them out and see where it goes.
"I think with a lot of them, you kind of start and see where you – you give them something, see what they're doing and if they're doing great things, we're going to keep supporting that," Thielen continued. "The people that support the Thielen Foundation see that and they want to even support it more when these organizations are doing such great things and making such a great impact."
Thielen Foundation, established in September 2018, is dedicated to serving, educating and
inspiring those in need to achieve their full potential.
Either with its Change Thru Sport program or its ongoing partnership with local high schools, Thielen Foundation's mission has never wavered, and the work of these 11 organizations aligns perfectly with its purpose.
The vision and scope of work put forward by the above organizations include academic and athletic programming, mentoring, spiritual guidance, nutrition and physical wellness.
"This would not be possible without all of our great partners in this community that have supported Thielen Foundation," Thielen Foundation Executive Director Amy Sinclair said. "These organizations are doing great work in the community, and we are happy to be a small part of the impact they are making.
"In the end, our mission stems directly from Adam and Caitlin, and ultimately it is their generosity and consistent commitment to the Minnesota community that allows Thielen Foundation to make this donation," Sinclair added. "We are so thankful to be able to carry out their mission to so many people and children, especially during the holidays."
Learn more about the organizations below:
The Grove: A Woodbury Preschool that offers exceptional early childhood education, builds character, confidence, respect and love of life-long learning and a safe, nurturing Christian environment with small classroom sizes.
Goliath Project: Helping to empower and restore student athletes, who have been affected by and recovered from cancer by providing a safe, individualized, personal training program to aid their return to their respective sport.
Bolder Options: Bolder Options provides wellness-based mentoring for middle school youth. Once we identify youth who need support we match them with volunteer mentors who meet with them every week for a year. Throughout their year together, participants focus on holistic personal development through weekly activities hosted by staff. We make mentoring fun, easy, and meaningful.
Minnesota Chill Foundation: Minnesota Chill Foundation's mission is to provide academic and athletic programming for the purpose of educating student scholars for future success.
FCA (Urban Ministry: FCA's relationships will demonstrate steadfast commitment to Jesus Christ and His Word through Integrity, Serving, Teamwork and Excellence.
Minnesota Adult & Teen Challenge: Minnesota Teen Challenge's mission is to assist teens and adults in gaining freedom from chemical addictions and other life controlling problems by addressing their physical, emotional and spiritual needs.
Boys & Girls Club of the Twin Cities: The Boys & Girls Clubs of the Twin Cities enable all young people, especially those who need us most, to reach their full potential as productive, caring, responsible citizens.
First Tee Foundation: First Tee enables kids to build the strength of character that empowers them through a lifetime of new challenges. By seamlessly integrating the game of golf with life skills curriculum, we create learning experiences that build inner strength, self- confidence, and resilience that kids carry to everything they do.
Best Christmas Ever: At Best Christmas Ever (BCE), we serve families who have fallen upon tough times, through no fault of their own. BCE partners with local leaders and businesses to bless each BCE family with a custom and unique Best Christmas Ever, tailored to the family situation.