EAGAN, Minn. — Vikings, Cowboys, Halloween, U.S. Bank Stadium at night.
Oh yeah, did we mention a national television audience on NBC's Sunday Night Football?
It's the kind of scene that could make even the most devout fans in Purple ready to say "giddyap," and it is scheduled to happen in Week 8 of the 2021 regular season.
Minnesota will return from a Week 7 bye and host Dallas for the third meeting between the teams in as many years.
The Vikings have played eight previous games on Halloween, but this will be the first time to face the Cowboys on the holiday. Minnesota is 3-5 on the final night of October all-time, having dropped the past three contests (Giants in 2004, at Patriots in 2010, at Bears in 2016).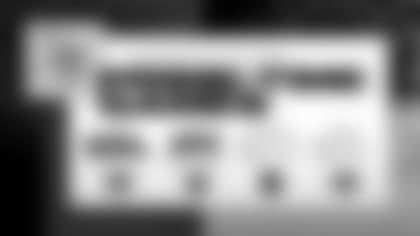 The Cowboys spoiled Christmas Day in 1971 by winning a Divisional Round playoff game 20-12 at Metropolitan Stadium, but Minnesota has gone 3-0 in Thanksgiving games at Dallas (1987, 1998 and 2000).
Kickoff is set for 7:20 p.m. (CT) for the game that is one of four prime-time appearances Minnesota is scheduled to make over the course of its final 11 games.
The other three are interesting, as well, with Pittsburgh making its first trip to Minnesota since 2005 in the other prime-time matchup scheduled to happen this season at U.S. Bank Stadium.
The Vikings will host the Steelers on Thursday Night Football at 7:20 p.m. on Dec. 9. The game will air on FOX and NFL Network, and it will be streamed by Amazon.
The other two prime-time games for Minnesota are trips to Chicago for another appearance at Soldier Field on Monday Night Football in Week 15 (Dec. 20) and to Green Bay for a showdown at Lambeau Field on Sunday Night Football in Week 17 (Jan. 2, 2022).
Two other games — Minnesota's home opener against Seattle in Week 3 (Sept. 26) and its visit to San Francisco in Week 12 (Nov. 28) — are scheduled for 3:25 p.m. (CT) kickoffs and will likely be shown to wide swaths of the country. The Vikings also play late-afternoon games (3:05 p.m. CT kickoffs) in Week 2 at Arizona and in Week 10 at the Los Angeles Chargers.
The eight non-noon (CT) games are twice as many as the Vikings played in 2020.