INDIANAPOLIS — Vikings General Manager Rick Spielman and Head Coach Mike Zimmer met with national and local media this week at the 2020 NFL Scouting Combine, providing status updates on their team from Indianapolis.
Dozens of other decision-makers from around the NFL, including NFC North foes, also held sessions.
Here's a quick rundown of what the three other NFC North teams are talking about in Indianapolis.
The Bears went 12-4 and won the division in 2018, but took a step back this past season as Chicago finished 8-8 and missed out on the playoffs.
Bears General Manager Ryan Pace gave his thoughts on why that happened, and also deflected criticism away from Bears quarterback Mitchell Trubisky.
"I think when we look at last season, and that's really what the last couple months and the coming months are all about, is it's a multitude of factors," Pace said. "It's not just one person. It's not just the quarterback. It's a number of factors.
"For us, it started January 1st. We made some staff changes and [have been] evaluating our own roster and establishing our needs, and now it's just attacking that," Pace added. "It's creating competition everywhere. That's creating competition at quarterback and throughout our entire roster."
The Bears will soon have a decision to make on Trubisky's fifth-year option, with the current deadline set for May 30. Pace said Chicago will get through free agency and the draft first before making that call on Trubisky, the No. 2 overall pick in the 2017 NFL Draft.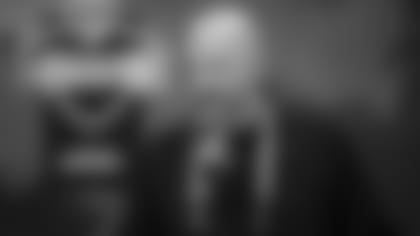 Bears Head Coach Matt Nagy said he would like to see an increased level of competition throughout the roster in 2020.
"I know Ryan said it, but any type of competition we can have that pushes whoever is in front of him is what we want," Nagy said. "So, I want whatever it is, now it's hard because when you're in this process now of who they are and that sort of thing, to answer that.
"If you're not creating competition around your whole roster, you're not pushing your own guys," Nagy added.
The Bears recently hired John DeFilippo as their quarterbacks coach. DeFilippo spent most of the 2018 season as the Vikings offensive coordinator.
"We go the whole way back to college," Nagy said. "We were quarterbacks against each other and competed … I have a lot of respect for him as a quarterbacks coach."
Pace also commented on the recent decisions to release wide receiver Taylor Gabriel and cornerback Prince Amukamara.
"Those are all hard decisions that every club is trying to make this time of the year," Pace said. "Those guys did a lot for our team as players, and as people for our culture. As we evaluate our roster and evaluate our cap, those are all decisions we have to look at."
The Lions hold the No. 3 pick in April's draft, which is their highest selection since taking defensive tackle Ndamukong Suh with the second overall selection back in 2010.
Both Lions General Manager Bob Quinn and Head Coach Matt Patricia were in agreement that having the No. 3 pick means flexibility — in having options of players to take, or with the potential to trade back.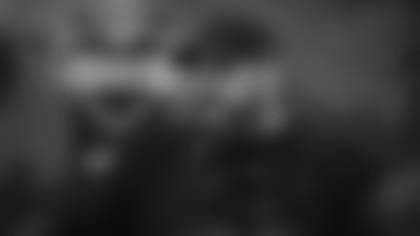 "I would say in general with the draft I think there's excitement, yeah," Patricia said. "I love to be in a situation where you feel you have different options, let's say.
"You don't want to be picking in certain slots based on how the previous year went, but certainly moving forward and looking ahead, you like the flexibility that [position] gives you in a lot of different areas," Patricia added. "I think there's a lot of fun to that."
Added Quinn: "We can't just concentrate on one or two positions, so we'll concentrate on all the positions. The best players in the draft, the best players in college football and we're in February here, so we've got two months to kind of really dive into it."
Detroit could have a need on the defensive line early on in the draft, especially with the recent release of defensive tackle Damon "Snacks" Harrison, Sr.
The Lions traded for Harrison midway through the 2018 season, but felt it was time to go in another direction.
"Obviously, I have a tremendous amount of respect for Damon and all the stuff that he did for us and the way that he approached every single day," Patricia said. "The way that he and I worked together, I thought, was great. We had a lot of open conversations all the way through when we first got him and even into this year and kind of trying to get on the same page.
"We're just trying to always do what's best for the team going forward, and certainly it's something that in conversation between both parties, thought it would be just that time for that kind of departure," Patricia added. "From that standpoint, though, like I said, I have the utmost respect for him and his ability to play the game, play it at a high level, but for where we're at right now, we're just kind of going ahead with a different look."
Quinn also addressed the health of Lions quarterback Matthew Stafford, who missed the final eight games of the 2019 season with a back injury.
"Matthew's doing good," Quinn said. "I talked to Matthew a week or two ago, and he's feeling really good, training [in] full, and he'll be full-go for our offseason program."
Packers Head Coach Matt LaFleur has enjoyed a more relaxed offseason than a year ago when he was entering his first season in Green Bay.
"A year ago, it's just like scramble mode," LaFleur said. "You're trying to get everybody on the same page and implement your offense, defense and special-teams systems.
"Now, it really gives you a chance … the foundation's been laid, the systems are in place. It's, 'How do we refine those in order to get the most out of our players?" LaFleur added. "And also, anytime you get to add to your roster, that's an exciting time."
The Packers went 13-3 and won the division in LaFleur's first season at the helm. But Green Bay and Minnesota shared the same postseason fate, as both teams were eliminated by San Francisco.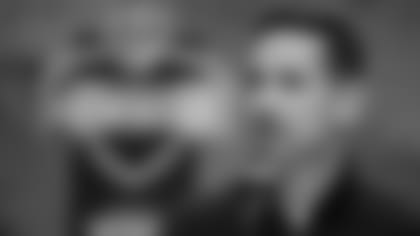 LaFleur and Packers General Manager Brian Gutekunst both expressed frustration with the 37-20 loss to the 49ers in the NFC title game.
"I don't think the physicality had a whole lot to do with it. They had a great game plan, and they went out and executed their plan a lot better than we did," LaFleur said. "I think there's a lot of facets we can improve upon moving forward, but I'm confident in the guys we have on our roster."
Added Gutekunst: "Yeah, I think everybody's frustrated after a game like that, and you're searching for answers. And then over the last couple months, we've done that, too, looking at some things, why kind of that game went the way it went."
The Packers announced earlier this week that they agreed to a new contract with veteran kicker Mason Crosby, who will enter his 14th season in Green Bay. Crosby has made 329 of 406 career field goals (81.0 percent).
"Really happy to have him back," Gutekunst said. "I mean, obviously, he's been a [13]-year pro now. Holds all [our] records.
"I think by the time he's done with us – at least in our lifetime – it'll be pretty hard for anybody to catch that," Gutekunst added. "He's a leader in our locker room, just a really positive impact on our football team. So glad to have him back."