As the 1960s waned, a decade of dominance in the Vikings era was emerging.
On Monday, July 21, 1969, the front page of the 10-cent, July 21, 1969, edition of the Minneapolis Tribune was devoted almost entirely to the previous day's Apollo 11 moon landing.
Astronauts Neil Armstrong and Buzz Aldrin guided their lunar module to a gentle landing in the moon's Sea of Tranquility after maneuvering to avoid a "football-field-size crater."
Armstrong stepped out of the module and took "a giant leap for mankind."
Hours later, Vikings players boarded buses and reported to Mankato for training camp.
On page 34 of the same newspaper, a headline addressed how the Vikings were the final squad to report.
The team may have started camp last, but it finished the season first in the NFL.
Some of Minnesota's franchise-record 12 consecutive wins were blowouts, including a record-tying, seven-passing-touchdown performance by quarterback Joe Kapp, whose mettle was more like a linebacker. Kapp had studied film all offseason and was ready to take advantage of Baltimore's blitz that had helped the Colts defeat the Vikings in the previous postseason.
Other games featured some of the most dominating performances by a defense in NFL history.
The outcomes validated the confidence that many Vikings had expressed when they arrived in camp.
The team was scratching the surface of a prolonged greatness.
"It's almost as if they feel we certainly have a good chance to take it all this year and that they want to be part of it," tackle Grady Alderman told the Tribune early in camp.
Alderman and defensive end Jim Marshall had been with the Vikings since the franchise's inaugural 1961 season. The offensive and defensive captains led the transformation of the Vikings.
"We started playing together rather than as a collection of individuals," Page recalled, noting how the Vikings went from 3-8-3 to 8-6 to 12-2 with "basically the same players" in a three-season span.
Marshall was joined on the defensive line by Carl Eller in 1964, Gary Larsen in 1965 and Page in 1967, forming a front four that became known as the Purple People Eaters.
The players didn't seek that nickname or select it. They just stuffed running backs and mauled quarterbacks, drawing inspiration from the "Fearsome Foursome" of the Los Angeles Rams.
"We recognized right away that [Eller] was going to be a great player for us," Marshall said. "Alan and Gary were kind of the final pieces to the puzzle. We were allowed to pick our own routes to the quarterback, and that's where we came up with 'Let's meet at the quarterback.'
"We had looked at … how other teams always feared [Deacon Jones] and looked up to [the Rams] as being the best, and we wanted that title," Marshall added. "When we hit that stride, it was like, 'Nobody can stop us now.' "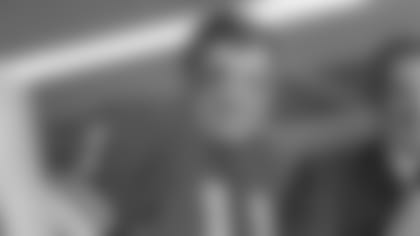 6 Games That Defined the 1969 Vikings
1. Kapp Sets Records in Revenge Game
After missing Week 1, Joe Kapp returned and set Vikings records by passing for 449 yards and seven touchdowns in leading Minnesota to 622 yards of total offense in a 52-14 dismantling of the defending NFL Champion Baltimore Colts in Week 2.
The yardage has since been topped, but Kapp remains tied for the NFL record for scoring passes in a game.
Minnesota had lost the first playoff game in franchise history to Baltimore the previous season but showed a power shift by scoring more than 50 points for the first time in franchise history.
Gene Washington led all players with 172 yards and two touchdowns on six catches, and five other Vikings caught touchdowns, including Dave Osborn (six catches, 80 yards, TD) and John Beasley (six catches, 69 yards, TD).
Bobby Bryant, Karl Kassulke and Lonnie Warwick each recorded interceptions.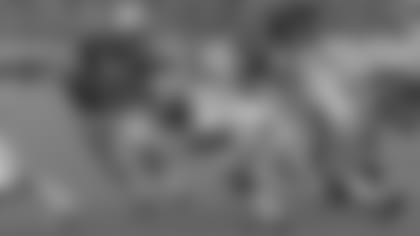 2. Still the largest margin of victory
Cleveland was no slouch in 1969, but Minnesota claimed victories over the Browns in the preseason, regular season and postseason, including this 51-3 thumping in Week 8 that remains the largest margin of victory in a game in Vikings history.
Bryant recorded three interceptions, and Paul Krause nabbed another, helping Minnesota limit Cleveland to 151 yards of offense. The Vikings gained three times as many yards, finishing with 454 on the day.
Kapp completed 16 of 24 passes for 223 yards and three touchdowns that were caught by Washington (119 yards on seven catches). Oscar Reed (51 yards on nine rushes), Osborn (48 on 10) and Bill Brown (46 on seven) led the ground game. Clinton Jones added 34 yards and a score, and Jim Lindsey rushed for a 2-yard touchdown on his only carry.
3. No-look lateral highlights Thanksgiving shutout
The Vikings made their first appearance in a Thanksgiving Day game memorable by blanking the Lions 27-0 on a snowy/rainy day at Detroit's Tiger Stadium.
The victory was Minnesota's 10th in a row, giving the Vikings double-digit wins for the first time in franchise history and securing the NFL Central title for a second consecutive season.
Jim Marshall intercepted a pass tipped by Page and returned it 30 yards before executing a brilliant no-look lateral to Alan Page, who cruised the final 15 yards for a touchdown.
Minnesota blocked a punt and two field goals, recovered a fumble and recorded interceptions by Marshall and Lonnie Warwick for the second shutout in franchise history (the Vikings had blanked the Bears 31-0 on Oct. 12).
Osborn scored on a 1-yard run, Reed added a 6-yard receiving score, and Fred Cox was true on field goals of 41 and 38 yards.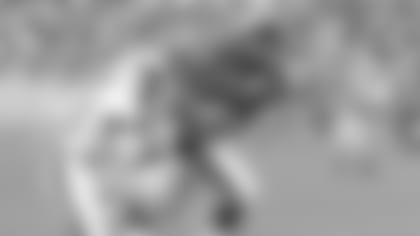 4. Run game rolls and Vikings ground Rams passing threat
The Vikings relied on the run game and bottlenecked Rams quarterback Roman Gabriel, who garnered 1969 NFL MVP honors, to dish out Los Angeles' first loss of the season.
Reed (eight rushes, 52 yards), Brown (10 rushes, 51 yards, TD), Osborn (18 rushes, 43 yards, TD) and Kapp (five rushes, 31 yards) combined to rack up 177 yards on 41 attempts and help Minnesota outrush Los Angeles by nearly 3:1.
Gabriel finished 21-of-37 passing for 186 yards with a touchdown and interception (passer rating of 68.1).
Earsell Mackbee recorded the game's only interception, and Charlie West returned the opening kickoff 78 yards.
The win was Minnesota's 11th in a row and gave the Vikings a head-to-head tiebreaker over the Rams, who fell to 11-1. It set the stage for Los Angeles, which lost its final three games of the season, having to travel to Minnesota for the Divisional Round of the playoffs.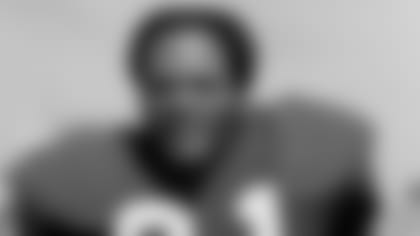 5. Vikings stage comeback for 1st playoff victory
Unlike the warm day in Los Angeles less than three weeks prior when Minnesota built a 20-6 lead in the fourth quarter, the Vikings had to stage a fourth-quarter comeback against the Rams for the first postseason victory in franchise history.
Minnesota lost the turnover battle three to one on this 11-degree day at Metropolitan Stadium and trailed 17-7 at halftime and 20-14 in the fourth quarter before scoring the game's final nine points.
Kapp's 2-yard touchdown run gave the Vikings a 21-20 edge, and Carl Eller recorded a sack of Gabriel in the end zone for a safety. Kapp completed 12 of 19 passes for 196 yards and was intercepted twice, but he rushed seven times for 42 yards and the go-ahead score.
Osborn added a pair of 1-yard touchdown runs, totaling 30 yards on 13 rushes. Washington led Minnesota with 90 yards on four receptions, and Henderson added 68 yards on four catches.
Carl Eller had 2.0 sacks, Marshall tallied another, and Page returned an interception 29 yards.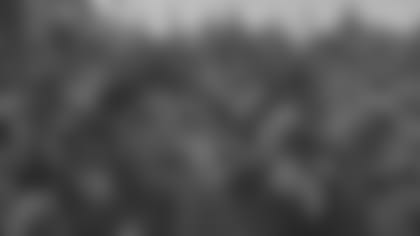 The calendar flipped, launching the globe into a new decade, but Minnesota's dominance that season over Cleveland continued.
Kapp rushed eight times for 57 yards, including a 7-yard touchdown for the game's first points. He also connected with Washington three times for 120 yards, highlighted by a 75-yard touchdown.
Cox added field goals of 30 and 32 yards on a day when the temperature was 8 degrees Fahrenheit and the wind chill was minus-6.
Osborn added a 20-yard touchdown run to help Minnesota build a 24-0 lead by halftime. He led Minnesota with 108 yards on 18 rushes.
Wally Hilgenberg recorded an interception and recovered a fumble. Krause also picked off Bill Nelson. Page and Roy Winston recorded sacks as Minnesota outgained Cleveland 383 to 268.
The convincing victory occurred in the final NFL Championship Game before the 1970 merger between the League and the rival American Football League.
The Vikings advanced to play the Chiefs in Super Bowl IV the following week, but Kansas City prevailed.