2018 MVC Junior Cheerleaders
---
*The program is full for the 2018 season. *
The Minnesota Vikings Junior Cheerleaders (JR MVC) program is designed specifically to promote self-esteem, pride, hard work and FUN among young women ages 3 - 14 years of age. This program offers a special opportunity to perform during a professional production in front of 66,655 Minnesota Vikings fans at U.S. Bank Stadium.  Junior MVC will attend rehearsal sessions where they will learn: warm ups, stretches, cheers and dance choreography from the 2018 Minnesota Vikings Cheerleaders.  Participants are divided into small groups by their age and work closely with their "big sister" MVC. No tryouts are required! This program is tailored to girls of all ages and ability levels. 
HURRY!_ Limited space is available._
Introducing our NEW 2018 Junior Cheer Replica Costume: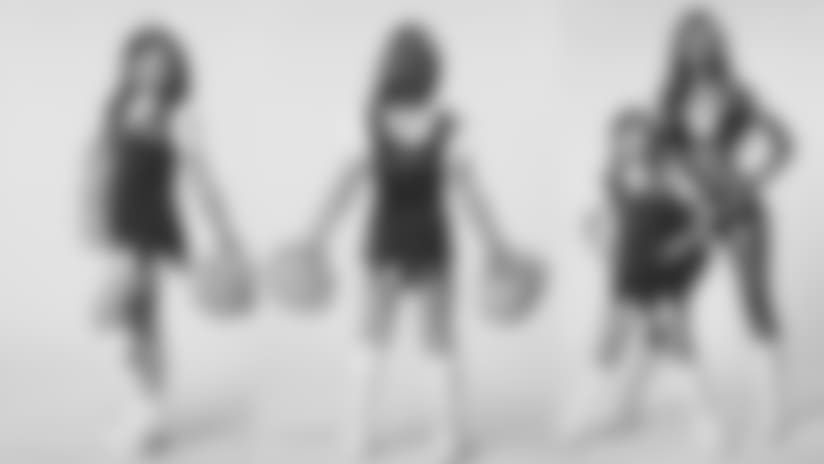 NOTE: NEW COSTUMES! This is the 1st year for this new costume! We​have a new design every OTHER year to save you on cost. Your costume purchased this year will be used again next year!
· "Junior" Cheerleader (Ages 6-14) $215.00
· "Angel" Cheerleader (Ages 3-5) $198.00
· Additional Sibling "Junior" Cheerleader $189.00
· Additional Sibling "Angel" Cheerleader $189.00
MVC Junior Cheerleader Package includes:
Official Junior MVC replica "HELGA" costume ($260 retail value)
An official Minnesota Vikings Junior Cheerleader T-shirt ($28 retail value)
Set of official Junior MVC poms ($60 retail value)
Discounted game day ticket purchase power for family and friends, while available (See junior cheer TICKET section for more information)
A game day snack is provided for the dancer  (Value $10)
Coaching by members of the current MVC team and the MVC coaching staff during the clinics/rehearsals
Official choreography & performance during a professional NFL pre-game production (Retail value -priceless!)
Pictures and autographs with the current Minnesota Vikings Cheerleader
Official certificate of participation in the 2018 Minnesota Vikings Junior Cheerleading Program.  Additional awards are given to participants for multiple years of attendance with the Junior MVC program!!  (value varies)                                                         
Junior Cheer group photo with the MVC for the 2018 Junior team
Opportunity to purchase official Junior MVC branded merchandise (optional)
AND MORE!!!!
TOTAL VALUE is over $400 before game ticket order.
· Performers must be 3 - 14 years of age to participate. Different levels of participation are offered based on age groups.
Performer's age 3 – 5 years old will be in our Junior "Angels" group.
Angels must be 3 years of age by July 1, 2018 – NO EXCEPTIONS! 
Must be potty trained and able to separate from parents to work with the group instructor(s).
Junior Angels will attend rehearsals, as noted, in a shortened capacity.  They will participate in a similar fashion to the Junior MVC, but will not have as long of rehearsals and will not learn as much choreography. At that age, we feel coming to learn a shorter routine/combo, wearing the uniform, getting their photo taken and performing at the game with the MVC in a simple capacity allows the younger siblings and future Junior MVC the chance to experience what Junior MVC will be like, but at a level that is fun for them, and confidence building.  Junior Angels will be grouped together and have "MVC Leaders" to direct them at all times.  They will be the cutest ones on the field! 
· Performers age 6 – 14 will be in our Junior Minnesota Vikings Cheerleaders group.
· Junior Cheerleaders must be 6 years of age by July 1, 2018!!! NO EXCEPTIONS!
Register with a friend! J*  Or make new ones!*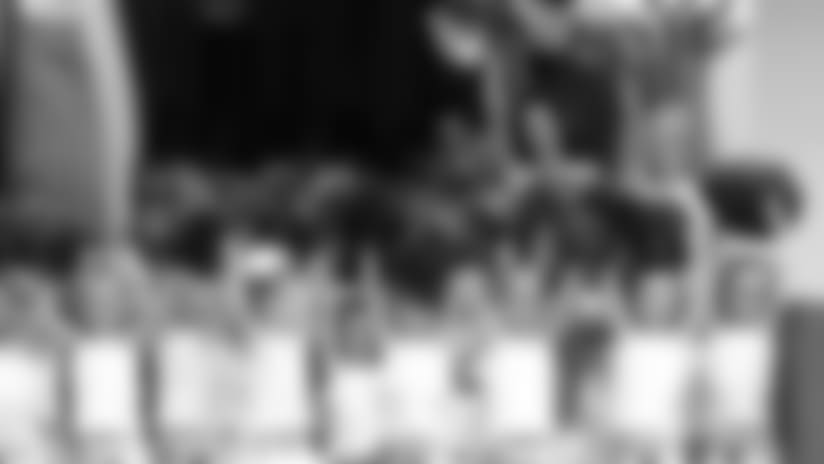 *Rehearsal Dates: *All rehearsals are mandatory for performance during pregame!
Tuesday, August 21st - 6:30-8:30 P.M. at Twin Cities Orthopedics Performance Center
Junior MVC (ages 6-14) must be there the full 2 hours
Angel MVC (ages 3-5) will be done at 8:00 P.M.
Wednesday, August 22nd - 6:30-8:30 P.M. at Twin Cities Orthopedics Performance Center
Junior MVC (ages 6-14) must be there the full 2 hours
Angel MVC (ages 3-5) will be done at 8:00 P.M.
Thursday, August 23rd - 6:30-8:30 P.M. at Twin Cities Orthopedics Performance Center
Thursday is Dress Rehearsal. Please wear your Junior MVC replica costume to this rehearsal. We will have a game detail meeting at the end of rehearsal and "show off" dress rehearsal performance. Parents are invited to video and take pictures!
Friday, August 24th - Pregame Performance: U.S. Bank Stadium
Minnesota Vikings vs. Seattle Seahawks
There will be a pregame rehearsal at U.S. Bank Stadium on game day at approximately 3:15pm for all pregame participants. Kickoff is at 7pm and the dancers will perform during pregame! Following the Junior pregame performance dancers will then go with their parent/guardian to enjoy the game.
Rehearsals, other than on game day, will take place at the Twin Cities Orthopedics Performance Center in Eagan, MN.
Parking and entrance/exit information will be included in a final confirmation email that will be sent out on Tuesday, August 14th (the week prior to Junior Cheer). Rehearsals are closed to the public.
To participate, you must purchase or have game tickets - both the performer and the chaperone! EVERYONE will need to purchase his or her game ticket separately from the program registration. Each dancer will need a chaperone/parent/guardian with them on game day. Both the performer and the chaperone will need to purchase a ticket to the game, if you do not already own or have access to tickets. You can purchase additional tickets for your family and friends. We have blocked seats in the upper deck, in a LARGE section, at a discounted rate. You are free to find other tickets in the stadium, in other locations, if you prefer. Place orders for your Junior MVC, chaperone and guests all at once if you want them to be seated together in the stands. Please place all orders through the ticket office directly, again, these are not included with your Junior Cheer registration. Don't delay! Tickets in the discounted area are available on a first come, first serve basis and will close on July 31st. Tickets are $20 each (NEW lower price for 2018!)
Click the above link to buy tickets.
2. Click "find tickets" and enter promo code: CHEER
3. Select the number of seats to purchase and see the available locations.
5. Go to "Create an Account" on the right-hand side of the screen. (If you already have an account, you may enter your email address and password.)
6. Create a My Vikings Account using your email address.
7. Follow the instructions to purchase. Log in to your account to access tickets on the Official Minnesota Vikings App. No printed tickets will be allowed this year.
No tryouts required!
Bring a water bottle to rehearsals. No food is allowed into the field house during rehearsals! Please eat before arriving and plan accordingly.
No refunds on fees, t-shirts, costumes, JR optional merchandise or alterations on sizing will be offered.
Parents must pick-up and drop-off their child each day. A matching wristband will be issued at the time of drop-off. The parent/person picking up at the end of the rehearsal must have the matching wristband. Parents will be asked to leave the facility during the actual rehearsal time because of distractions, security and lack of space. All practices are closed to the public.
A full refund will be given to participants if the program fills and your registration cannot be accepted!! No other refunds can be offered.
Questions regarding the Junior Cheerleaders can be sent to: killn@vikings.nfl.net
2018 Junior Cheerleader Notes:
* The optional DVD for purchase will be a game day performance video and we do not guarantee that every child will be filmed OR photographed.
* A confirmation e-mail of your acceptance into the program (based on a first come, first serve policy) will be e-mailed out within days of the receipt of your registration. The final confirmation e-mail will come out on Tuesday, August 14th and will include reminders and more detailed information and answers to your last minute questions.
* If you are traveling in from out of state, there are many hotels in the surrounding area. Make it an end of summer mini-vacation! www.cityofeagan.com
* Junior MVC Cheerleader optional additional merchandise will be available! These items will be available before and after rehearsals. Sizes and availability cannot be guaranteed. First come, first serve.
* There will be a parent meeting to review and discuss the game day events and the activities for the week. This meeting will be held near the end of practice on Thursday, August 23rd. All game day times and details will be outlined in the handouts provided at that time. Plan to attend! You can also bring a video camera at that time to tape your little one in action.
* Please plan to reference this detailed information for answers to your questions. Print off a copy of this page for your easy access and reference or bookmark the url.
Don't miss your chance to a part of the National Champion MVC All Stars!
TRYOUTS are held during Junior Cheer!
The Minnesota Vikings Cheerleaders All Stars are a competitive youth program (grades K-12) that rehearses under the direction of MVC Alumni Coaches. The season begins early September 2018 through February 2019 at Twin Cities Orthopedics Performance Center, Eagan, MN. Throughout the season, MVC All Stars participate in monthly community and charity events, compete locally and nationally, and have several unique performance opportunities including a show at the Mall of America with the 2018 Minnesota Vikings Cheerleaders!
*Please note: preliminary auditions are held during Junior Cheer Rehearsals.
*Final auditions will be held on Sunday, August, 26th for evaluations and final team placement.
Location: Twin Cities Orthopedic Performance Center – 2600 Vikings Circle, Eagan, MN 55121
Cost: $25 registration fee (free if you are a 2018 Junior MVC)
Credit card or Cash is preferred, pay at the door.
If you are interested in auditioning for the 2018 Minnesota Vikings Cheerleaders All Stars, please be sure to check the "All Star" box on your Junior Cheer registration or email mvcallstars@gmail.com for more information!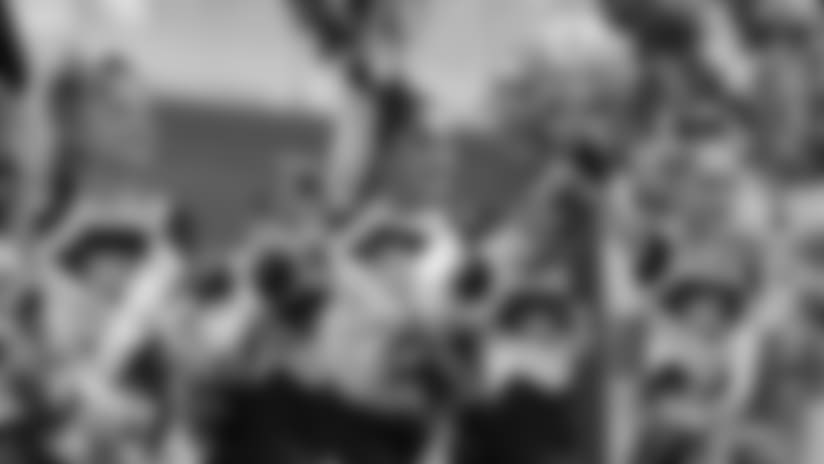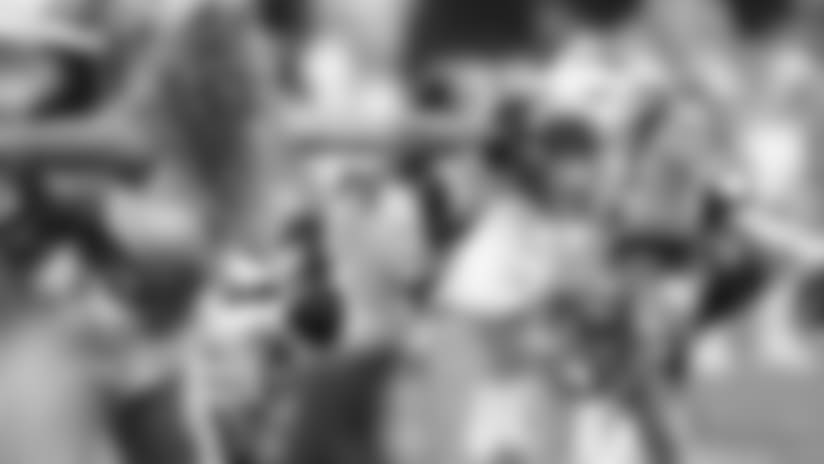 * MVC All Star Team MISSION STATEMENT -
To provide a well-developed dance program for youth that will not only advance the skill level of dancers, but will encourage community service, determination and team pride.
By auditioning for this program, you will have the opportunity to be selected for an ELITE performance and competition team!! The MVC All Stars consist of dancers that practice weekly during the year at TCO Performance Center and then perform on the plaza for Vikings games, in the community and again in 2018 will compete against other All Star teams locally and nationally. Additional fees are associated with the program for costuming, competition fees, travel, etc. The team had a very successful season last year with three 1st place championships! We have some of our most veteran alumni MVC as coaches/assistants for the program. They work on team skills, dance technique, cheers and performance qualities. This team will be an INVITE ONLY group following auditions.
THANK YOU for your interest in MVC Junior Cheer and MVC All Star Program!