History of Pro Bowl Cheerleaders
---
The first NFL's All-Star Game was played in Honolulu, Hawaii on January 27, 1980, but the first Pro Bowl Cheerleader to represent her AFC/NFC team was in 1993.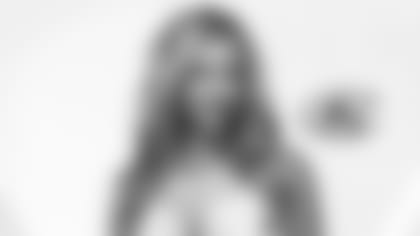 From the first day being announced as the 2020 Pro Bowl representative for the MVC and the Minnesota Vikings I felt the love and support from my teammates, coaches, and alumni MVC. Having the opportunity to represent such an amazing team at a well-known NFL game will forever be one of my greatest honors. Words cannot do this experience justice. Before arriving in Orlando, Florida the bond between the 27 amazing cheerleaders was unbreakable. The days were filled with successful and empowering rehearsals while the nights were filled with laughs and memories I did not expect to gain and will never forget. Going into this experience I was expecting the game to be the most thrilling and exciting part, but quickly learned that every second had its own lessons, joys, and amazing moments to be had. Truly a week I will never forget. While creating new friendships that will last a lifetime and having the honor to represent the MVC and the Minnesota Vikings I never lost sight of my team back home and doing my best to representing the Great North and the amazing women of the MVC. Reflecting back on my week at the Pro Bowl I have come to realize all the opportunities we have as cheerleaders that impact the community around us, most interactions we don't even realize until we take a step back. To us it's just another day to walk into TCO or US Bank Stadium and get to spend hours doing what we love with the ones we love and preparing ourselves to do our job – but to so many others our job brings light to their world or allows them to enjoy a moment in time. One thing I will take away from Pro Bowl and remember to live by is, fill your cup so you are able to spread your joy to the world because the world needs "cheerleaders". January 2020 will be a month I will never forget along with the 26 amazing cheerleaders I spent that week with and the amazing MVC that I shared the past 6 years with.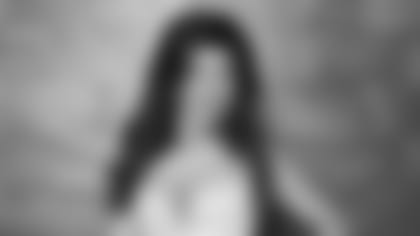 Being selected for the 2019 Pro Bowl was a dream come true and a life-changing experience that I will never truly be able to articulate fully! I was announced as the Minnesota Vikings PBC at the Packers-Vikings Sunday Night Football game. Talk about an amazing game and an amazing moment. When I arrived, I immediately met a group of fellow cheerleaders, who ran up excitedly as if – although it was the first time we had met – we had known each other for years. Walking into the Pro Bowl festivities was amazing – instantly, all my NFL sisters and I were connected! These 26 women made such an impact on my heart. We had an amazing week filled with rehearsals, appearances and performances. Game day was quite the experience, as it down-poured throughout the entire game. The temperatures in Orlando creeped closer to Minnesota temperatures, so although we tried to power through in the beginning, it got quite cold, and we had to take some time off the field. We didn't let the rain stop us from having the time of our lives, however. There was something about the rain streaming down at the peak of all your hard work that was liberating. The Pro Bowl proved to be just as life-changing as everyone told me it would be. I am grateful that my team, coaches and the Vikings organization had faith in me to represent them at the 2019 Pro Bowl.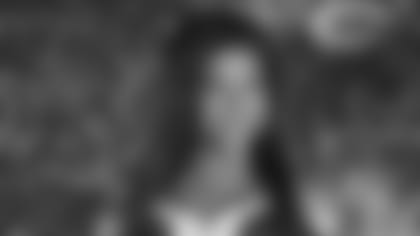 When they say Probowl will change your life, they aren't being overdramatic. This experience has changed me in a way I will never be able to explain. The bond that you create so quickly with 25 other women is something that I will hold close to my heart forever. I will say that I was a little bitter coming into the week as we had just lost to the Eagles horribly the day before my flight left, which knocked us out of the home hosted Super Bowl. My heart was so heavy. But as a true professional, I left it all at the door and knew that there was a different plan for us, just hoping it's sooner rather than later! Throughout the week we had many planned and unplanned rehearsals to accommodate for our long halftime performance, appearances and the game, of course. We performed choreography from Wildabeast for halftime along with Jordan Fisher. During the game I like to say it was a "monsoon" but really it just rained extremely hard for 95% of it. We didn't care though, this was our moment to be together and soak in everything about it! I will forever be grateful and humbled by this once in a lifetime experience -- words could never do it justice. I am so thankful for all that I have been given in my 7 seasons with the MN Vikings. I could never have imagined this is where I would be standing today. BOOM BOOM SKOL!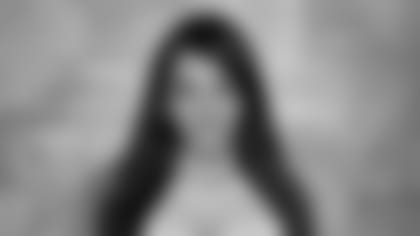 It was such a profound honor to represent the MVC at the 2017 Pro Bowl in Orlando. The experience was so moving that it's difficult to find the appropriate words to explain the impact it had on me. The week was full of a lot of events that were family-fun and surrounded in Disney charm! It truly made the week that much more magical. The tagline was, "The Best Meets the Next," as in the Best in the League meet the Next generation of football players (and kids). I thought was the perfect way to think about my life after the Pro Bowl, as well. I had an incredible time meeting (and falling in love) with my PBC teammates. It wasn't the same as having my MVC sisters with me, but it was truly a unique experience when 26 strangers came together to build a unified team over 7 days to mold a high-level performance. That was something I will always remember and cherish. I left feeling more inspired and empowered than I've ever felt in my life because of everyone I got to meet and work with who were filled with joy and passion. It was truly life changing.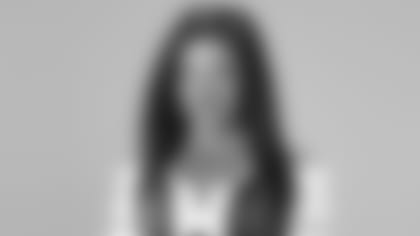 Being selected for the 2016 Pro Bowl was a dream come true! I will never forget the moment they announced my name. I was able to meet 25 incredible women whom I will never forget. We called ourselves the "PBC Pineapple Sisters", and referred to this quote daily- "Be a pineapple: Stand tall, wear a crown, and be sweet on the inside". We had a lot of rehearsal time each day and many appearances throughout the week, including performances at the "Pro Bowl Beach Stadium" right on Waikiki Beach! The week went by fast and before I knew it we were cheering at the Pro Bowl game! We had the opportunity to perform with singer Rachel Platten to "Fight Song" for the pre game show, and there were so many Vikings fans in the stands! Our "Small Groups" danced in each corner of the field, and also up above in the corners overlooking the stadium. My teammates Kelsey M and Jessica came to support me at the game as well which was SO special! Representing the Minnesota Vikings Cheerleaders at the 2016 Pro Bowl was an incredible honor and something I will never forget! Skol!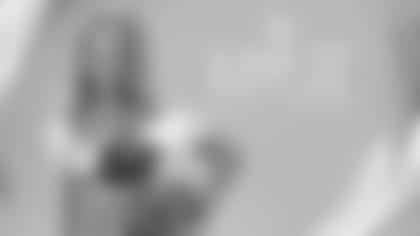 The 2015 Pro Bowl. . . How do I even begin? From meeting my new "family" of 2015 Pro Bowl Sisters, to dancing at practices, to performing at "Team Irvin" & "Team Carter" football practices, to leading a Junior Cheer Special Clinic, and attending various promotional and fan related events. . . it was simply, MAGICAL ​!​ ​And did I mention, we were the ONLY PBC group to experience mainland Pro Bowl in the beautiful Arizona. ​ It was so much more amazing than I could have ever anticipated. ​ ​ Our group of PBCs bonded together instantly, and it made each part of the ​ unique ​Pro Bowl journey that much more incredible. ​ ​ And then, there was Game Day, a.k.a., the GREATEST Game Day EVER! The stadium was SOLD OUT, and the ​(​80,000) fans were incredibly loud and energetic. The entire environment was vibrant and picturesque. The 2015 PBCs preformed center-field while we were announced individually. We then cheered as each player entered the field. After that, we got to have a moment to take it all in, while standing in the end-zone, as Jordan Sparks sang the national anthem. After that​ ​ , we were off to dance with our "small teams" on the sidelines. We took turns calling dances and cheers, and made the most of each gameday second. And finally, to cap it off, we ended the game dancing on top the Halftime Stage which over looked the entire stadium. It truly was an out-of body experience to look over the entire field and all the fans, and take in my very last game from a bird's eye view. It was perfect!!! ​ ​ I am so grateful to have been the Minnesota Viking's 2015 Prow Bowl Cheerleader representative. I have been incredibly blessed to have had the most amazing 6 seasons with the MVC. This organization has touched my heart & soul forever. Once a MVC, always a MVC, and once a fan, always a fan. . . SKOL on Minnesota Vikings! ​!!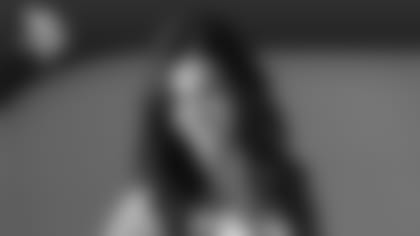 Reflecting back on my Pro Bowl experience, there aren't enough words to begin to describe how grateful I am to have gotten to represent the Minnesota Vikings and the MVC.  I don't say that there are many singular experiences that impact or change my life or outlook, but this truly was a one of a kind, life changing experience. First of all, being chosen by the MVC coaches is a complete honor. I knew that this team was special and I wanted to represent them the best I possibly could. They deserved it.  I worked hard to make sure that each girl was represented in Hawaii and to show my PBC sisters what the MVC are all about. Upon landing in Hawaii, there was a bond and immediate connection with the other 25 girls that are now my sisters. They are the most inspiring and driven people I have ever met. The pride and love for our teams is apparent from the second we met.  Again, I was honored to talk about our team.  Although we only had one team member (Cordarrelle Patterson) participating in the Pro Bowl, seeing our Vikings fans representing the great state of Minnesota's amazing fan base was most definitely one of the highlights of the whole week. Just giving a high five or a "Skol Vikes!" in passing to a Vikings fan made me feel right at home.  Every time I would see a Vikes jersey, I had to connect with my friend in purple! This is an opportunity I will forever cherish.  Thank you to the MVC coaches, the Vikings organization, the MVC and my PBC sisters for making the experience truly one of the best experiences of my life.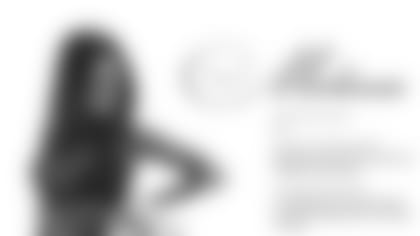 My experience at Pro Bowl was amazing. I had the time of my life! I met 25 incredible women who were nothing short of remarkable, along with inspirational directors and choreographers that impacted my life forever. Our 2013 PBC motto was to "chase joy" and I will continue to live by this for the rest of my life. The day I was announced as the 2013 MVC Pro Bowl Cheerleader, November 5, 2012, marked one of the best days of my life. The entire experience was a dream come true and an experience I will cherish forever. I am beyond thankful and honored to have had the opportunity to represent at the 2013 Pro Bowl.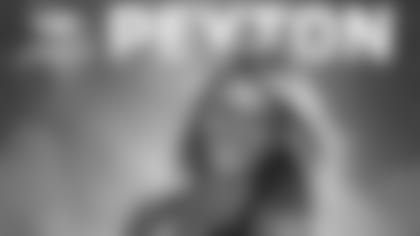 My week in Hawaii at the 2012 Pro Bowl was one of the most memorable experiences of my life.  It was such an honor to represent the MVC, alongside 26 other women from teams around the NFL.  We had a jam packed week of rehearsals, appearances, and even a little beach time.  It was an incredible week that ended in the best way possible… GAMEDAY!  My favorite part of the whole week was looking into the stands during the game and seeing Viking's fans proudly sporting their purple and gold!  This was such a special experience that I will always cherish.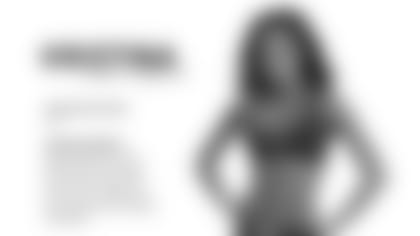 Representing the Minnesota Vikings Cheerleaders at the 2011 Pro Bowl was one of the best experiences of my life! What an honor it was to be selected out of so many talented and beautiful women from the best team in the NFL. My week in Hawaii was like a dream and sometimes I feel like something so perfect couldn't have happened. Our new team of NFL cheerleaders from around the US quickly became great friends. It is amazing how a group of women can become so close in such a short amount of time. We have such a unique bond and they each have such a special place in my heart! We spent the week perfecting our routines in long practices, visiting military bases, teaching cheer camps and performing for thousands of fans throughout Waikiki! It was like an entire season put into one quick and amazing week! If I had to pick a favorite experience, it would be performing live with the Goo Goo Dolls, pre-game at Aloha Stadium alongside 25 of the most inspiring and motivating woman I have ever met. I am forever grateful for this opportunity, my Pro BowI sisters and staff and the MVC!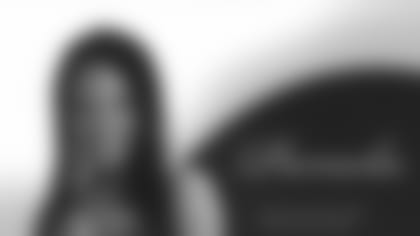 I had an amazing time representing the MVC in sunny South Florida at the 2010 Pro Bowl! Not only was I blessed to bring our signature MVC style, glamour and grace to NFL fans from around the country, I also cheered on the largest delegation of NFL players on the field! Preparing for the trip was overwhelming but made achievable but the incredible support I received from the rest of the PBC family. I truly loved every minute of my journey. I'll never forget being selected team captain of my NFC group, rocking the catwalk (over a beautiful pool), and practicing my language skills with a group of dedicated dancers from Japan. I cherish the friendships I made during the trip, and continue to inspired by the achievements of my PBC sisters.

Most of all, I feel incredibly honored to be a part of the tradition of excellence and sisterhood that we call the Minnesota Vikings Cheerleaders. SKOL Vikes!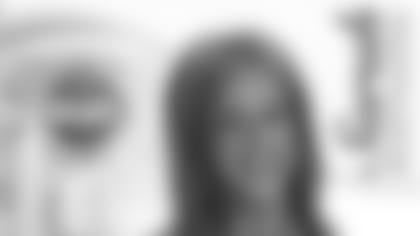 Being chosen as the 2009 Pro Bowl representative was such an honor during my career as a Minnesota Vikings Cheerleader!  I will never forget the feeling of being announced during halftime of a home game surrounded by my Vikings family.  It was so special!  As I prepared for my trip to Hawaii the love and support from my teammates, coaches and former Pro Bowl cheerleaders meant the world to me.  I knew the routines front to back, had my costumes packed and travel itinerary printed yet I had no idea the unbelievable week I was about to experience. Meeting the other NFL cheerleader representatives was a blast! We formed instant bonds and our friendships grew quickly as the week flew by.  Our days were filled with hours of practices, appearances and performances. Every time I wore my Vikings costume, I wore it with so much pride knowing I came from such a great organization. The best day by far was game day of course! The stadium had excited fans from every team, the Vikings had eight players on the field and I had my mom & sister in the stands! I look back at my unforgettable trip to Hawaii for the 2009 Pro Bowl and am beyond grateful for the opportunity I was given. The memories made will always be cherished! Go Vikes!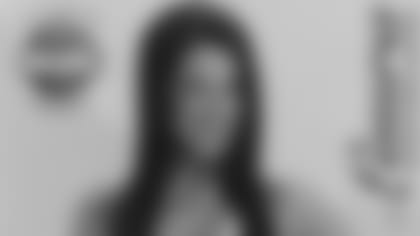 When I was selected as the MVC Pro Bowl representative on December 17, 2007, one of my biggest hopes and dreams came true.  In my six years on the team I had seen the best of the best be "crowned" the PBC rep and had only dreamed to be in that elite group of women.  Preparing for the Pro Bowl was intense and amazing, but nothing can prepare you for how incredible spending a week with 25 of the NFL's most talented cheerleaders will be.  We all became so close with marathon practices, appearances around Honolulu, and staying up late getting to know each other.  The icing on the cake was that many Vikings fans made the trip to see Adrian Peterson in his rookie Pro Bowl debut, and it was incredible to see him become the MVP of the Pro Bowl that year! I will never take this honor for granted and continue to stay in touch with many of the women to this day.  I am forever thankful to coach Tami for believing in me!  Skol Vikings!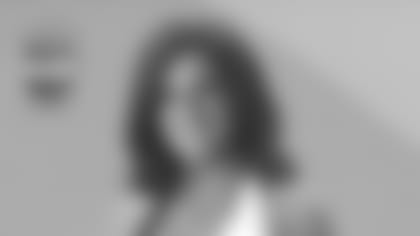 I was honored to be announced as the 2007 MVC Pro Bowl representative the weekend before my wedding. I was so excited but looking back, I had no idea how amazing the journey would be. It is amazing to see how many dances you can learn and how many workouts, costume fittings, and shopping trips you can fit in during one month, but it all comes together. I was on a small team with wonderful women from the Falcons, Eagles, Panthers, Cowboys and Cardinals. We spent the whole week together through long practices, visiting army bases, teaching cheer camps, performing in the rain, and of course game day – we became very close. I was shocked at how strong of a bond you can have with a group of women after just a week. We keep each other updated on life changes and I love sharing that friendship with women across the country. I will keep these wonderful memories with me forever, and I am so thankful for the opportunity with which I was blessed!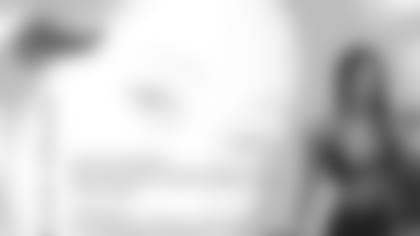 Representing the Minnesota Vikings Cheerleaders as the 2006 Pro Bowl representative was one of the best experiences of my life! I remember the week was packed with rehearsals, appearances, performances, signing autographs, taking pictures, visiting military bases, hospitals, teaching clinics, and meeting tons of wonderful people! I feel blessed and honored that I was given this once in a lifetime opportunity and was able to come home with such great memories and new friendships with the other cheerleaders from the other NFL teams. Throughout my six years as a Minnesota Vikings Cheerleader, it gave me such pride to represent our Vikings organization and our great state of Minnesota, but it was an honor and an even greater privilege to have ended my career as the 2006 Pro Bowl representative! Thank you to my family and friends for their unconditional love and support. Also, thank you to the MVC family for being my biggest motivators. Go Vikes!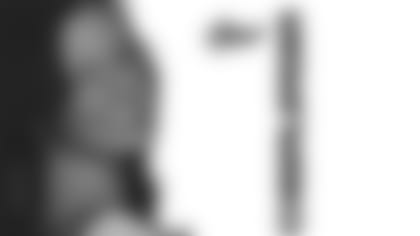 Representing the MVC at the 2005 Pro Bowl was a dream come true! When I was "lei'd" during 3rd quarter of a November home game, I had no idea the fun I was in for. The months of training and prepping for the two weeks in Hawaii was sometimes stressful, but definitely worth it. I knew I had to be at my best to represent the best cheerleaders in the NFL – the MVC! Spending time with the other NFL representatives was unforgettable. Each of the Cheerleaders chosen was incredibly talented, well-rounded, and fun!! We enjoyed representing our teams at many appearances leading up to the big game. We also enjoyed getting to know each other while shopping, lying out at the beach, and grabbing a bite to eat. I am so honored to be an alumnus of the MVC and the Pro Bowl. Both are memories I will cherish forever! Thank you to everyone for supporting me and helping me become what I am today!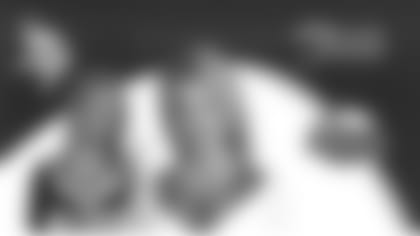 I was overwhelmed with joy when I was selected as the 2003-2004 Pro Bowl cheerleader. Friendships formed so easily with the other Pro Bowl cheerleaders—each of them had something unique and interesting to share. We visited the Shriner's Hospital, Kapioloni Medical Center, and Fort Shafter and performed at many VIP and NFL celebrations. All of these experiences were simultaneously thrilling and heartwarming. I loved performing and tumbling in the Aloha Stadium during the 25th Annual Pro Bowl game. One of the highlights of the week was when the Pro Bowl cheerleaders and staff surprised me with a birthday cake and sang "Happy Birthday!" the night before the Pro Bowl game (my 24th birthday). Another wonderful experience for me was being one of the cheerleaders featured in the 2004 Madden EA Sports football video game. It was a dream come true! Thank you to my family—being there every dancing step of the way and to the MVC—you are truly the best!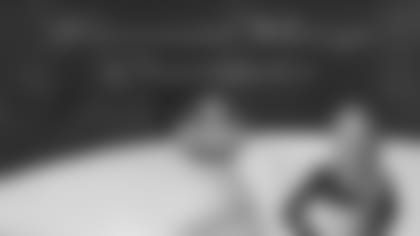 January 2003. I was headed to Hawaii for an amazing experience – to represent the MVC at the NFL Pro Bowl! Two of the many highlights were being selected to be the team captain of the NFC 2 group and participating in a Maxim Magazine swimsuit photo shoot on the beautiful Hawaiian beaches! The most touching experience was visiting the children's hospitals where we were the first NFL cheerleaders the kids had ever met! Although each Pro Bowl cheerleader's story has been unique to their own experiences, one thing remains the same no matter what year you've gone to the Pro Bowl – you get to meet some amazing women! Each NFL cheer team is so different, and one of my favorite parts was learning about each team and of course, bragging about the MVC!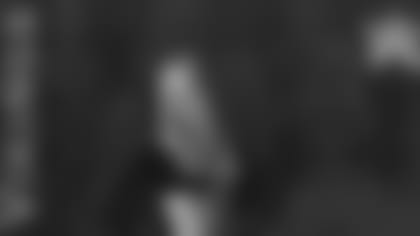 The Minnesota Vikings Cheerleaders (MVC) is a team that I truly love, and being picked by my coach to represent our team at the 2001-2002 Pro Bowl was an honor and blessing. My experience in Hawaii was magical. I met some of the most amazing women in the country. We had a great group of ladies that supported each other and enjoyed every minute of the experience. While at the Pro Bowl, I had the opportunity to perform on the beach right next to the ocean (that doesn't often happen to Minnesotans), visit children at a local hospital, and perform in a beautiful open-air stadium. It was fun to see that although our costumes may be different, all of the women that cheer in the NFL have a common bond. We all have a love for football, a passion for performing, and are motivated by having talented women surround us as friends and teammates. We only had a week together, but the memories are for lifetime.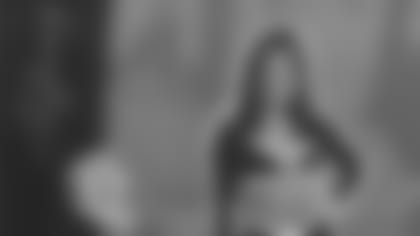 Pro Bowl. Wow! Words cannot express what this experience and opportunity has meant to me. Honestly, not a week has gone by without my recalling some memory from my week in Hawaii. I have a shrine in the entertainment area of my home highlighting my love of the Vikings and "My Viking Experience." Pro Bowl is definitely at the top of this list. I got off the plane very nervous but also so excited. The great thing about it is all the other representatives expressed the same emotions. All in awe of being chosen and also sharing that deep desire to represent their teammates the best they could. With many tears shed, I left my new lifelong friends and paradise with memories that will last a lifetime. Thank you so much to Tami and my fellow teammates! I am truly honored. I can never thank you enough!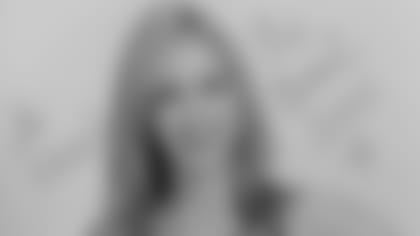 ProBowl 2000 was one of the most exciting weeks of my life – a truly extraordinary way to end my career with the Vikings. The best way for me to describe this experience was "busy," and I am sure the rest of the pre- and post-delegates would agree with me whole-heartedly. Practices, appearances and autograph sessions were extensive and action-packed, and free-time for sight-seeing and spending with family was scarce. And with all that said, as I sat at dinner one evening with all of my new friends, I realized how fortunate I was to be chosen to represent the Vikings at this life-changing event. The plethora of friends, fans, football, scenery, dance and events will always be a favorite memory that I will share with my daughter.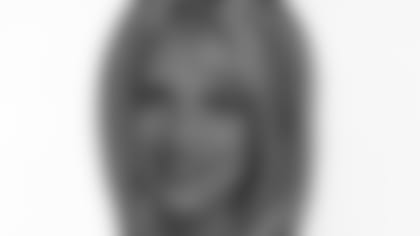 I was so excited to be representing the Minnesota Vikings Vikings Cheerleaders at the Pro Bowl in Hawaii. It was a great experience for me. That was the year the Vikings were 15-1, but lost to Atlanta. At the Pro Bowl everyone loved the Vikings because they were so close to going to the Super Bowl. My roommate was, guess who? An Atlanta Falcons Cheerleader, who was very sweet. All the girls were talented, and so much fun! My favorite moment was performing outside in the Aloha Stadium, meeting the cheerleaders from all other teams, and the fans who really supported the Vikings and the Vikings Cheerleaders. I will always cherish my memories close to my heart!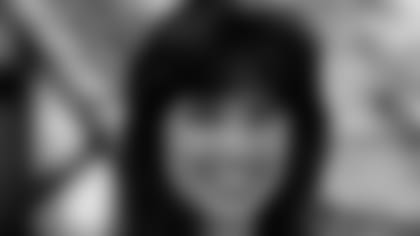 On February 1st 1998, I was honored to join 22 other NFL cheerleaders on the field in Honolulu, Hawaii for the Pro Bowl game at the Aloha Stadium. Throughout the week, we made numerous appearances such as the ESPN Beach Bowl and the Pro Bowl Block Party, just to name a few. Between the appearances, we managed to fit in several rehearsals of the twelve routines we learned by video, choreograph each of our own 30 second solos for the pre-game, and practice the halftime show that we would be performing with the musical group Salt-n-Pepa. The Pro Bowl gave me an opportunity to demonstrate my role as a public relations representative for the Minnesota Vikings when I was visiting patients at the Kapiolani Women's and Children's Hospital. I also had the opportunity to speak to hundreds of youth cheerleaders at local cheer and dance clinics held around the island. One memorable moment was when I was greeted at the Honolulu airport with a Hawaiian flower lei welcome from hula dancers. As I got on our bus to go to the hotel, I was surprised to see two familiar faces, Nancy from the Buffalo Jills, who I met in Berlin, Germany at the 1993 American Bowl game and Stephanie from the Kansas City Chiefs Cheerleaders who I met when the Vikings played the Chiefs in Japan at the 1994 American Bowl. I never would have imaged a few years after meeting them both, I would be sitting with them on a bus in Hawaii laughing about our overseas appearances. When I arrived at the hotel, I met my roommate, Sandy Charboneau with the Tampa Bay Buccaneers, who is now their director. The 1998 Pro Bowl was a wonderful experience, and I feel so blessed to have been a part of it. The cheerleaders were a diversely talented group of individuals, each of us having our own personal achievements, but as we move on in our lives there is one bond that will tie us together forever. I will never forget my Pro Bowl experience, a once in a lifetime opportunity.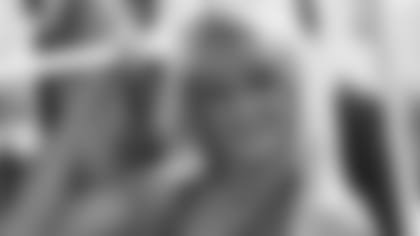 I had the honor of representing the Minnesota Vikings Cheerleaders at the 1997 Pro Bowl in Honolulu, Hawaii. It was a week that, while highly memorable, went by in such a flash that I have to remind myself that I was actually there! In addition to the strong and talented ladies I met, I had performance locations one could only dream of. The most memorable moment for me, however, was performing on game day and having the military fly-by above the stadium, followed by the singing of our national anthem. It was incredibly moving. Any other woman from the MVC could have gone that year to represent our team, but I am forever grateful that I had the opportunity. While going to the Pro Bowl was an incredible experience, I realize that the greater privilege for me was being a member of the MVC for 5 wonderful seasons.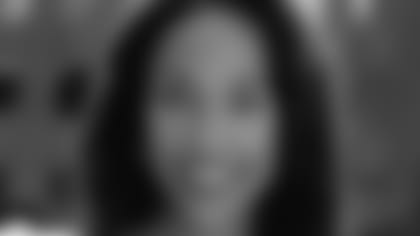 Leaving cold Minnesota in January for warm, tropical weathered Hawaii? I can do that! It was my first time going to Hawaii. I was excited and nervous, not knowing what to expect! I wanted to be prepared so I could represent Minnesota proudly. My checklist included: Comps, team posters, cheerleader gifts, swimsuits, camera, pictures, practice music, practice uniforms, and costumes. Now, off to the airport! At the LAX, waiting for our connecting flight to Hawaii, I watched as the Pro Bowl Cheerleader team grew bigger and bigger. Sometimes you can tell who's a pro cheerleader, even without her uniform. I knew we were finally there when I got lei'd right as I got off the plane. I have so many fun memories from that week: learning formations, practicing routines, and staying up late exchanging cheerleader stories with my Philadelphia Eagles roommate. A jammed packed schedule didn't leave much time to swim in the ocean, but I took one last wade before boarding my shuttle to airport. Posing on a rock in the ocean was the last picture I remember having the lifeguard take right before a giant wave came. My clothes soaked! Some photos may have gotten lost over the years, but to this day I still wear my Pro Bowl tradition ring as a reminder of all of my Pro Bowl memories. These are my memories.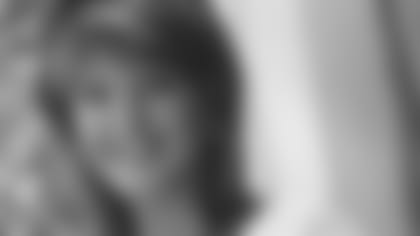 What an honor to be selected to cheer for the Pro Bowl! Getting ready for it was like planning a wedding in two weeks! We received our VHS tape...(yep, VHS) and our cassette tape in the mail to learn our routines by the time we flew to Hawaii. It was a week of appearances, rehearsals, and ton's of fun! The women were all incredible and I felt right at home with the team of cheerleaders that represented each of their NFL teams. We had so many appearances that were very meaningful along with appearances that were just pure fun! It was fun to be part of the some of NFL greats that year who played in Pro Bowl such as my favorites John Elway, Dan Marino, Derrick Thomas (god rest his soul...who we were lucky enough to play him in Toyko!) Troy Aikman, Emmit Smith, Jerry Rice, and of course our own Warren Moon, Chris Carter, Randall McDaniel, John Randle, Jack Del Rio, and many other favorites! It was incredible to cheer at the Aloha Stadium in Hawaii especially because it was OUTDOORS and beautiful weather! Another fantastic time was dancing with Deion Sanders as back up for his song "Must be the money" during the week for an appearance! A lot of friends were made that week and another special bond of terrific women from all over our country who I get the privilege to call my Pro Bowl Sister's... We had a blast and I will treasure being part of this fantastic elite group!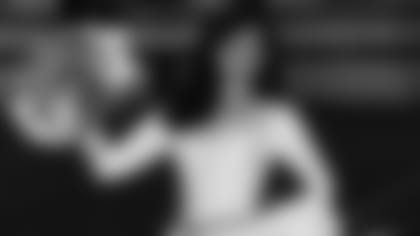 As a member of the first group of professional cheerleaders in Minnesota, my Pro Bowl experience served as the capstone and crowning moment of my ten years as a professional football cheerleader. I remember being sent a video tape merely a week before my departure and being expected to learn a west-coast choreographer's style that seemed to have four moves to each beat. Thankfully, we had enough practice time in our small groups to accustom ourselves to those extremely fast routines. The days leading up to the big game were a blur of activities ranging from beach competitions and autograph signings to event performances. We were treated like royalty wherever we went and it was a uniquely touching experience. Looking back, I find that the moments that continue to have a meaningful influence in my life are the impact of performing in an open-air stadium and of looking up in the stands to see Becky, Sarah, and Jessica, my fellow Minnesota cheerleaders who traveled all the way to Hawaii to support me. After spending a week with cheerleaders from across the nation, I realize that there is a common thread that seems to tie all of us together; from our optimistic confidence to our passion for people, professional cheerleaders are all cut from the same cloth.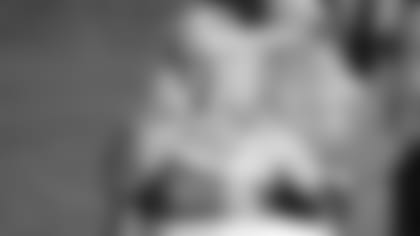 I was a Vikings Cheerleader for eight years so I had the opportunity to make many, many appearances, perform at football games and special events, do lots of charitable work, travel around the country and travel to American Bowl games in Sweden and in Germany. 

In 1993 I had the once-in-a-lifetime honor of being the first-ever Minnesota Vikings cheerleader to be chosen for the Pro Bowl.  It was the same year I'd been crowned Mrs. Minnesota-America so I was representing my home state of Minnesota in more ways than one. It was an incredible experience to be part of that first-ever group that consisted of just one cheerleader from each NFL team. We all arrived in Honolulu, HI having no idea what to expect. The group was full of talented and beautiful individuals with a variety of personal and professional talents, experiences and achievements. It was amazing hearing everybody introduce themselves and telling their life stories. My roommate was from the Houston Oilers and I danced next to a Dallas Cowboys Cheerleader all week. Getting to know each other was a wonderful experience and I feel so blessed to have had the opportunity to have made special friends with a unique bond. The week was filled with appearances at NFL functions as well as charitable events around the island and holding cheer camps for children. We were also busy with daily rehearsals to learn our game choreography and the country music theme halftime show that we would be performing. The Pro Bowl offered me a wonderful opportunity to be a public relations representative for the Minnesota Vikings as well as represent my state as the reigning Mrs. Minnesota-America. I will always treasure the eight years I spent as a Minnesota Vikings Cheerleader and especially the honor of representing the entire MVC team at the pro-bowl. I made wonderful friendships and will always have a special bond with my MVC sisters - both past and present - and with the members of that elite group of pro bowl cheerleaders in 1992.