Associate Leadership Program

About the Associate Leadership Development Program
Overview
Associates will take part in the Vikings exclusive Leadership Development Program. This program will provide regular opportunities for professional development, exposure to organizational leadership and the ability to develop skills critical for the Associate's future career growth. A fundamental part of the program will include clearly defined goals between the Associate and their Supervisor that will be tracked and measured for progress throughout the term of the program.
Program Dates: June 5, 2023 - May 24, 2024
Full Time
Positions offered in various departments across the football and business operation. Target hires are recent grads looking to get their foot in the door in the sports industry.
Benefits
$17/hour
Overtime available
Relocation assistance available
Free breakfast and lunch M-F
Networking opportunities
Eligible for medical insurance
Holiday pay
Ticket packages
Cell phone and laptop
Staff discounts
Consumer Insights & Strategy Associate
Content Production Associate
Creative Project Management Associate
Events & Hospitality Associate
Game & Event Creative Associate
Game & Event Entertainment Associate
Social Marketing & Media Associate
Accounting & Finance Associate
Data & Analytics Associate
Digital Marketing & Media Associate
Diversity, Equity & Inclusion Associate
Experiential & Youth Marketing Associate
Feature Content Associate
Guest Experience Associate
Information Technology Associate
Partnership Activation Associate
Premium Services Associate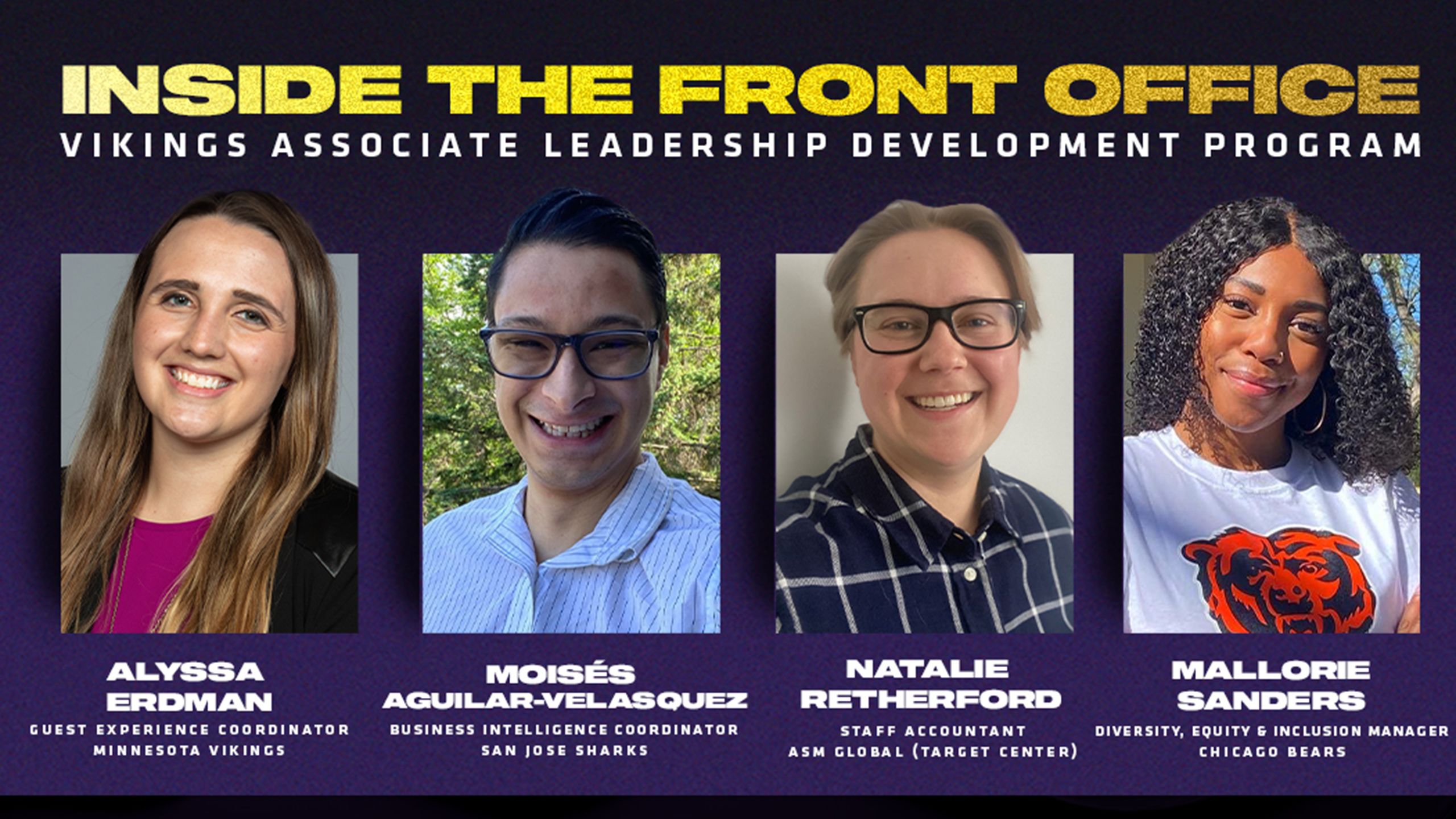 Inside the Front Office Webinar
Inside the Front Office featured members of the 2021-22 associate program class. The insightful conversation was designed to help applicants for the 2023-24 associate class learn more about the opportunity from past participants as well as offer inspiration for where the program can take you next. Watch the webinar below.
Passcode: 03uRD=zz